Nearly two years ago we reviewed the latest incarnation of the Omega Seamaster 38mm Aqua-Terra and speculated how it was a Rolex Datejust killer. In every measurable way the Omega was better than the Rolex and we went to some lengths to justify that opinion. Just to be clear, killer not a term we throw about lightly so it is with much discussion, thought and reverence that we put pen to paper again to suggest that the Omega may now have suffered the same fate at the hands of Formex.
Flashback: the Omega Aqua Terra V the Rolex Datejust
The Omega Aqua Terra has been a mainstay in their catalogue since 2002. When released it successfully bridged the gap between a contemporary daily wear watch and a professional dive model. Today there are many variants in different metals, finishes and styles which highlight the versatility of the original concept. Technically the Aqua Terra remains a superb watch which will always be more interesting to look at than the Rolex counterpart. Through the sapphire crystal the teak deck pattern on the dial pays homage to the workmanship of a beautiful sailing yacht and instantly puts the watch in context. The hands and hour markers have a multilayer design which is compelling. Like modern car designs they draw the eye in different directions, the indices pulling you into the dial centre and the purposeful Broad Arrow and spearpoint seconds hand guide you back to the minute track. The upshot is a much more contemporary package than the venerable Datejust.
Above: The Rolex Datejust 126200
Regular price

$82.00 USD

Regular price

Sale price

$82.00 USD

Unit price

/ per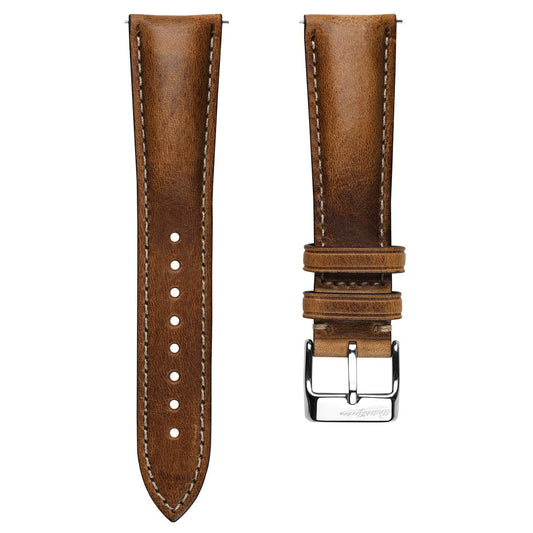 Best Seller
Regular price

$82.00 USD

Regular price

Sale price

$82.00 USD

Unit price

/ per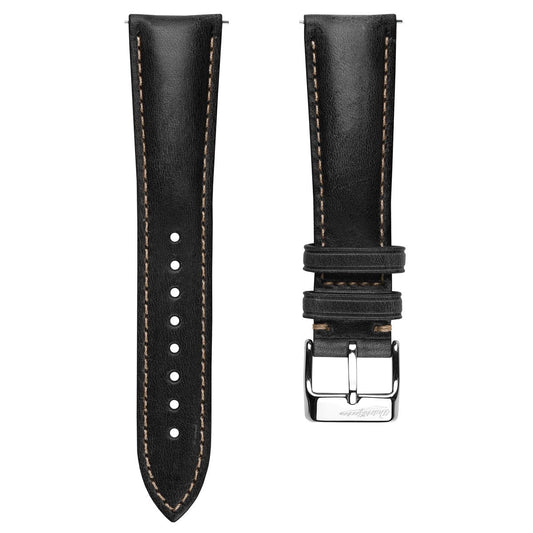 Regular price

$82.00 USD

Regular price

Sale price

$82.00 USD

Unit price

/ per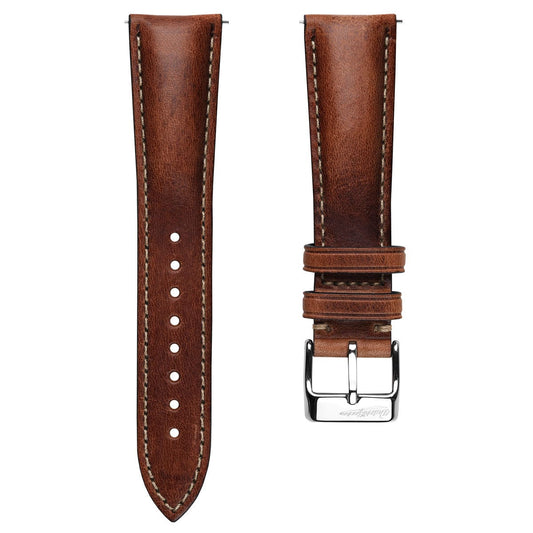 The Omega's movement continues to evolve with current models being equipped with the Master Chronometer calibre 8900, certified to the industry's highest standard by the Swiss Federal Institute of Metrology (METAS). Offering an impressive 55 hours of power reserve, accuracy from +/- 0-5 seconds a day and magnetic resistance to 15000 Gauss the movement is visible through the crystal display back allowing you to enjoy the Geneva stripes. All much more appealing than Rolex's infamously plain case back.
Above: Omega Aqua Terra 38mm
The Aqua Terra has three strap options, all of which are available at not too alarming prices. If you go for the three link Oyster style bracelet with your new watch it will only cost you around £280 for an additional fully branded and buckled leather alternative. Not too bad for an OEM watch strap.
And talking of price we can't ignore the elephant in the watch boutique. The Omega is simply cheaper and more available than the Rolex. Keeping comparison close a steel bracelet Aqua Terra is currently £5100 while a similar Rolex is £6300. That's £1200 ($1438) less and you could almost certainly walk away with it on the same day. It would seem our argument from two years ago is still valid.
Fast forward to the Formex Essence v Omega Aqua Terra
Formex have only been around since 1999, and the modern iteration of the brand since 2016. That makes them a very new watch company when you consider Omega has been written on dials since 1903. Nevertheless, while such time gives you a considerable amount of experience it does not mean you can rest on your laurels. That's probably been Rolex's Achilles heel for far too long and while Omega is certainly not as guilty of this crime, they do need to keep a weather eye on new competition.
Above: Formex Essence 43mm Automatic Chronometer
Regular price

$1,722.00 USD

Regular price

Sale price

$1,722.00 USD

Unit price

/ per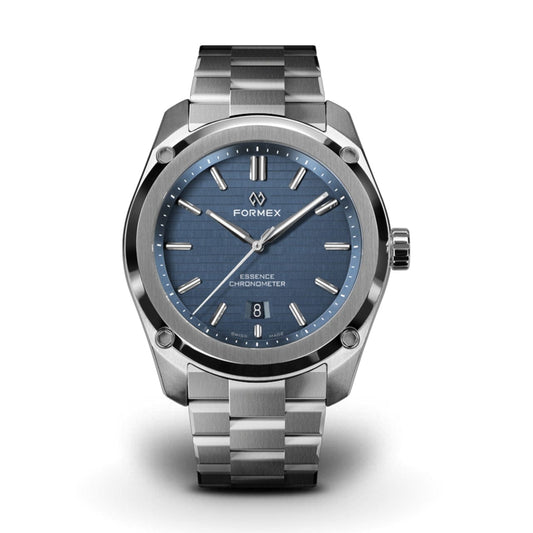 Regular price

$1,722.00 USD

Regular price

Sale price

$1,722.00 USD

Unit price

/ per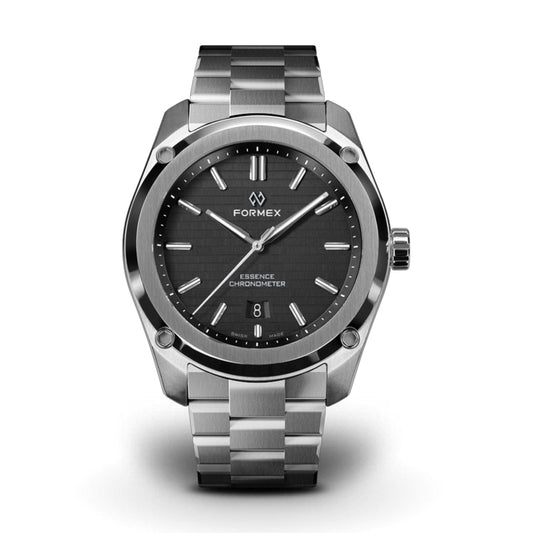 Regular price

$1,722.00 USD

Regular price

Sale price

$1,722.00 USD

Unit price

/ per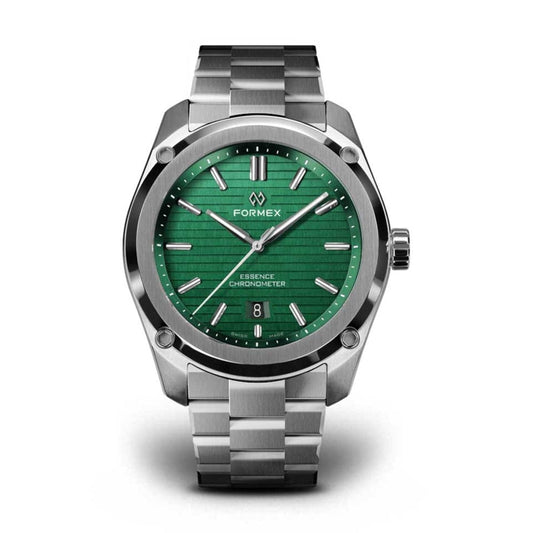 When you hold both an Aqua Terra and an Essence together they are superficially quite similar. We hear it often but our response is that makes them equally beautiful, yes? In fairness the Essence would probably not have existed in its current format without the Aqua Terra paving the way but when the newer watch is starting to meet, and even bypass, the older model in terms of build quality and availability there comes a point when you need to pause and consider the possibility of a new class leader.
Above: Omega Aqua Terra 38mm
The Formex Essence is available in both 39mm and 43mm versions. They are named respectively the ThirtyNine and FortyThree. Both have the same level of high detail, such as COSC-certified movements and unique construction characteristics which are a trademark of Formex. All models since 2022 bear the new more sophisticated logo and reformatted brand name design.
Fit and finish across the Essence range is exceptional. It is immediately obvious and prompts you to re-examine the price swing tag – did you read that right? The ThirtyNine and FortyThree both have the same brushed finish on the case and bezel which is accented with hand-finished polished areas. At 10.6mm in height the Formex is 2mm lower than the Omega so slips effortlessly under clothing. When first handling the Formex the direct comparison is the horizontal "deck" lines on the dial. Despite their similarity to Omega they remain one of the Essence's most defining and striking features and are standard on all models. To achieve such crisp lines and sharp angles, each line has been CNC machined into the dial individually and then hand finished with a metallic hew to catch available light. Pretty close race so far?
Above: Formex essence 39mm Automatic Chronometer
Sellita SW200-1 Formex Powerhouse
The Essence is powered by a Sellita SW200-1, Chronometer certified, self-winding movement with a power reserve of 41 hours. This movement comes with a Glucydur balance wheel which is resistant to deformation, magnetic forces, and corrosion. Embellished with thermally blued screws and Formex's propriety skeletonized rotor, the heart of the Essence is visible through the Sapphire Crystal display case back. We all love a Sapphire Crystal watch but no real edge to the Omega.
Standard on all models and offering something Omega do not, Formex have developed their patented anti-shock suspension system which allows spring movement between an upper and lower case. Since 1999 the patented Case Suspension System has been an integral part of every single Formex timepiece. Its main functions are to absorbs shocks to protect the mechanical movement and add to the comfort on the wrist by adapting to the wearer's movements. Strike one to Formex.
Regular price

$876.00 USD

Regular price

Sale price

$876.00 USD

Unit price

/ per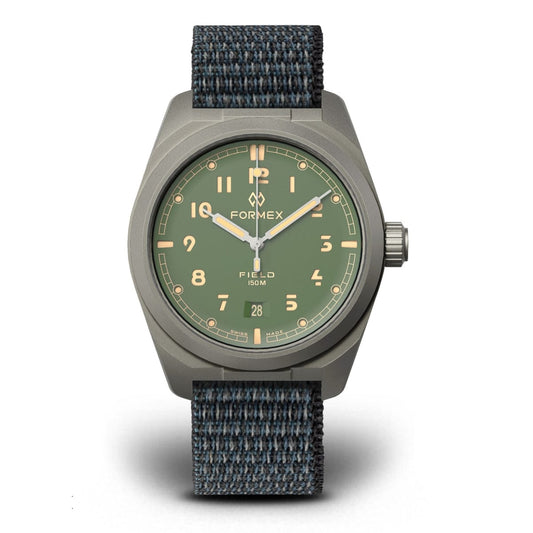 Regular price

$1,068.00 USD

Regular price

Sale price

$1,068.00 USD

Unit price

/ per
Regular price

$876.00 USD

Regular price

Sale price

$876.00 USD

Unit price

/ per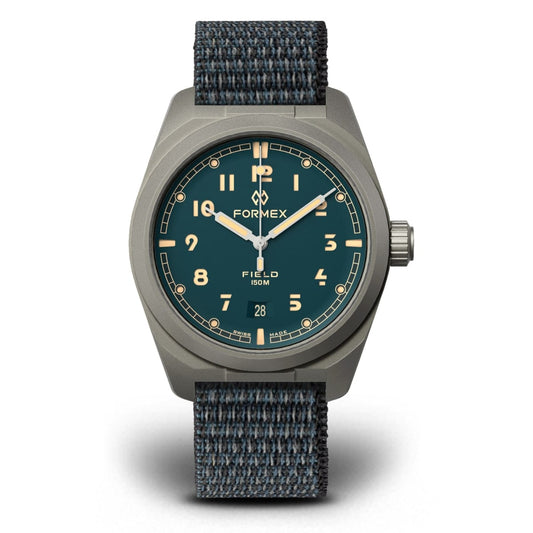 There are many strap options for the Formex Essence. Twelve in total if you are considering an Essence Leggera. These range from Military Nylon to leather, rubber to metal. All incorporate in-house designed ultra-fine adjustment systems, some fashioned in carbon fibre. The steel bracelet option also features screwed links and a different micro-extension system. Quality spare straps are under £100.
As is so often the case purchases of such items come down to price. While watch enthusiasts are the tempted to spend a great deal of money on models most are price savvy and look to maximise what they get for their pound of dollar. This is the Formex's trump card with the Essence on a steel Oyster style bracelet costing £3765 ($4511) less than the Omega. And you can have one tomorrow, delivered to your home.
Conclusion – is the Formex an Omega killer?
In every measurable way, yes it is. The watches are of comparable quality and design standard. They feel similar on the wrist and offer the same presence and eye catching appeal. Will people be swung by the Omega brand name – for sure. It will always happen and to take us full circle that's inevitably a factor in Rolex posting one of their best years ever in 2021. Nevertheless, the Formex Essence is in so many measurable ways the superior of the two watches and it is just a matter of time before their name also turns heads in the way the Swiss giants do today. And when that moment comes it could be a death knell to some of the names we have grown up with.