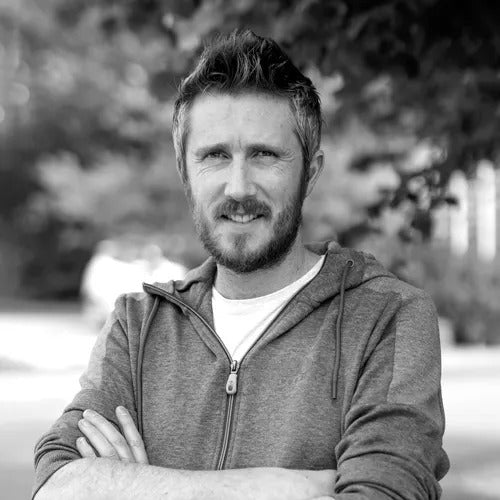 Jon
Founder and Managing Director
"My vision is to sell watches and watch-straps to like-minded people who share my enthusiasm for high-quality products at honest and considered prices.
It began as a hobby and an eBay account in the name of WatchGecko and has now grown into a thriving independent e-commerce store. Together we are an ever-growing and dynamic company that believes in a progressive approach when designing, selling and marketing our pieces. We learn from every step taken and always work to our best capabilities, taking inspiration from the past and present to craft amazing products.
The company has grown considerably from its early stages but has always had a diligent and pragmatic team working together in harmony, sharing my vision and work philosophies. Now with full control over design and materials, specifications, marketing and even dispatch we can perfect every little detail and remain confident with our work."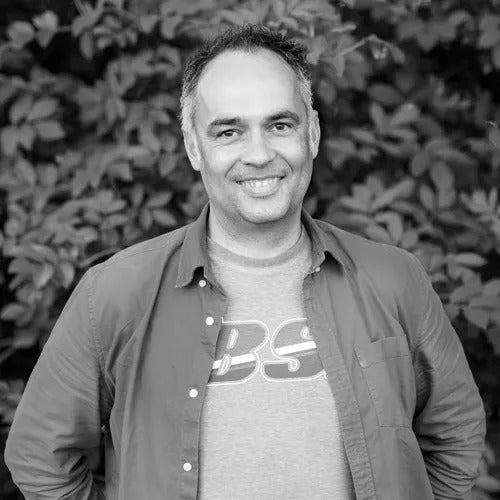 Andy
Operations Manager
"Few things are more rewarding than doing what you love, helping a business grow, and seeing product and service improvements have real-time effect. We are masters of our own destiny and the whole team works really hard every day to be the best at what we do."
The WatchGecko Timeline
2009 - 2010
A hobby becomes a business
Jon Quinn, the company's founder, was buying and selling watches on eBay as a hobby in his spare time. This was in addition to working as a software engineer on military communications systems.
2010
www.watchgecko.com
During 2010 the hobby turned into a full-time job when Jon decides to
concentrate on turning it into a serious business, and the domain
watchgecko.com was registered on the 15th January 2010.
2011
eBay
At this point, eBay accounts for the largest proportion of sales, and the majority of products sold are sourced through wholesalers in the United Kingdom. As a sole trader, Jon runs the business from his home.
2011
Products
Traditional distribution in the UK is not ready for the growth of eCommerce and the access to new markets that this provides. In order for the business to succeed we begin to source products directly from the manufacturer.
2012
Company founded
Following the success of the WatchGecko ebay shop, which began in 2010, a parent company (Geckota) is founded to own the WatchGecko brand and allow the company to also work on other projects.
2012
Manufacturing
We have shifted away from sourcing products through distribution and now have most of the products manufactured to our own specifications. We can now be far more consistent with our offering and can deliver higher-quality products at a more reasonable pricing point. 
2013
Office space
The company moves into a dedicated office space, and the first employees are two students from the University of Gloucestershire who work part-time. Andy also joins the business this year full time.
2014
First watches released
The company now employs 5 people and has a turnover of more than £500,000. After months of development, our first watches are released, and we hire more staff to assist with order processing. European sales begin to rise as a result of the rapid development of internet marketplaces.

2014
New logo & website launched
The WatchGecko website had previously been built using a basic open source platform, but to succeed it required a fresh new appearance. As a result, a new design and logo were developed, and the new WatchGecko website was launched using the Magento eCommerce platform.
2015
Focus on product design
The business expands its office space and hires more employees with a focus on creative tasks, plus product design and development.
2016
Online markets grow
Due to quick development via online markets, the business continues to flourish. The watches range continues to devlop and expand. We add more team members and currently have a total of 10 employees.
We have added more office space, totaling roughly 2000 square feet for order processing and creative activities.
2017
New head office
This year the company will recruit an extra 9 employees and complete the purchase of a 5000 square foot head office facility in Tewkesbury. This offers us much more flexibility for future expansion and allows us to handle all operations under one roof.
2018
Website investment
We continue to invest in our websites, and sales are increasing. For the first time, the Geckota website becomes transactional and migrates to the Magento platform. The group's revenue has already passed £2 million.
2018
Content creation
This year, we're putting stronger focus on content creation, and the WatchGecko website is becoming into a destination for watch aficionados as well as an online store.
2019
ZULUDIVER and carbon neutral
The company decides to move away from internet marketplaces in favour of direct sales through our own websites. The ZULUDIVER website has been relaunched, and we have pledged to be carbon neutral.
2020
FORZO watches
The FORZO motorsport watches brand is created, and we begin to form partnerships with numerous high-profile brand ambassadors.
2020
Pandemic
COVID strikes, making things difficult for us. Fortunately, online businesses are encouraged to continue to operate. International delivery becomes uncertain however, and our international sales suffer. Despite these obstacles, the company continues to grow.
2021
Protecting the rainforest
We begin working with One Tribe, and every purchase made on any of our websites contributes to the protection of the rainforest. We now have 19 employees and five transactional websites.
2021
Brexit
The United Kingdom finally withdraws from the European Union. This adds to COVID's challenges and we prepare for a potential decline in international sales.
2021 September
NTH + WatchGecko
We are thrilled to announce our first partnership with watchmaker NTH. WatchGecko and NTH have teamed together to bring you not one, but two unique DevilRays in what we hope will be the start of many similar endeavours.
Read more
2022
Looking to the future
Thanks to the continued efforts of our dedicated team this year has started with strong sales. We are working on several new product launches and have a renewed focus on digital marketing.
2022 February
Second NTH + WatchGecko collaboration
We're happy to report that because of how well our initial partnership with NTH went, we decided to do it again.
Read more
2022 August
New website
After 8 years running on Magento this year we migrate to the Shopify platform with a redesigned the WatchGecko website.
Read more
2022 December
Christopher Ward + WatchGecko
After a year of planning, creating, and testing, we are thrilled to finally reveal our collaboration with Christopher Ward. This limited-edition watch, which will only be sold through WatchGecko, will only be produced in 50 pieces.
Read more
2023 January
A new year begins
A new year brings new opportunities and changes of staff. We continue to work on new products and with over 100K readers every month, the magazine and content side of the business continues to expand.
Read More
2023 September
A destination for enthusiasts
Thanks to continued investment, WatchGecko is now an internationally renowned destination for watch enthusiasts. In addition to our retail business, an ever growing proportion of site traffic is from our watch news and reviews.
Read More
Creative Team Leader

"The challenge is keeping our photography as exciting as our watches and straps, I love doing what I love, with an amazing team. The creative team works hard every day to realise our goal of taking an in-store buying experience and bringing this to an international online market."

Order Processing Team Leader

"I'm hard working and organised and have great colleagues around me so it's a pleasure to work with such a supportive team. My guiding principle is to be efficient and constantly strive for improvement which I do every day. We all work hard but have fun at the same time."

Video Production

"I have always been interested in telling stories and making films, so I moved to England from Bulgaria to attend film school and decided to settle here. The watch industry fascinates me and my vision is to create videos that inspire and engage both enthusiasts and novices alike."

Magazine Editor

"I studied Photography, Editorial and Advertising at University. With my love for creation, mixed with the need to organise and schedule, I have found myself very much at home here in the publishing department."

Marketing Specialist

"I really love my job, it's such a great team here and no two days are the same. Time flies when you are having fun and we take great pride in our work, so if you place an order today one of us will be carefully packing it and sending it out to you tomorrow."
Photographer

"Working here is a great opportunity for me as I really love being creative. There is a wonderful working environment and no two days are ever the same. I work alongside Alice on our product photography and manage the social media accounts."

Marketing Specialist

"I really enjoy my role working alongside the Creative team. No two days are the same and we have a really great team who work hard to keep everything running smoothly. I assist in keeping the website up-to-date and uploading all our new products."

Writer

"I truly believe one of the best partners in exploration and adventure is a fine watch. Over 30 years of collecting, my fascination with the technical capabilities of both vintage and modern timepieces has never abated and it is a privilege to be able to share this passion through writing."

Customer Service

"It's good fun working here at WatchGecko, I get to work in a fast paced environment and continuously change between different job roles within the dispatch team which makes every day different from the next."

Marketing Intern

"I'm interested in both fashion and digital marketing, and every day here allows me to learn new skills and progress my knowledge in these areas."
Financial Director

"I love helping organisations reach their full potential and it's a real pleaseure to be part of the team here as WatchGecko has such spectacular opportunities."

Accounts Administrator

"I enjoy my role and handle all aspects of the accounting and financial business here at WatchGecko. I also work with the order processing team which is really fun as well."

Purchasing

"I have recently joined the team but have more than 10 years of experience working in materials procurement for fast-moving manufacturing industries."

Order Processing

"I have recently joined the team and I am enjoying the multiple aspects of order processing. Its lovely to have joined such a wonderful group of people who clearly have a passion for everythng that they do."

Order Processing

"You and your orders mean so much to all of us here. We all give the same care and attention to each of the hundreds of orders that we send out each week."
Help & Support

Benefit from our specialist advice to frequently asked questions on products, orders and delivery. Get in touch with our friendly customer service team today.

Carbon Neutral Since 2019

We're committed to reducing our impact on the planet by switching our energy supply to 100% renewable energy and helping to protect trees in the rainforest as well as those closer to home.
Authorised Dealers
for many top brands including…