Leather watch straps are one of the most common types of strap available and there is good reason for that. Leather is comfortable, looks attractive, patinas over time with your watch and suits all colours, textures, finishes and sizes. Wear your watch on a distressed strap at the office for a smart-casual look, then swap it out for a luxurious leather military style strap and it completely changes the look of your watch.
But how can you be sure you're getting the best bang for your buck?
Well, we specialise in great value superior leather watch straps that are guaranteed to last, and not cost the earth. With this in mind, lets have a look at some of our recommended and most popular budget-friendly leather watch straps.
Painswick Leather Watch Strap - Credit WatchGecko
Regular price

Sale price

$82.00 USD

Unit price

per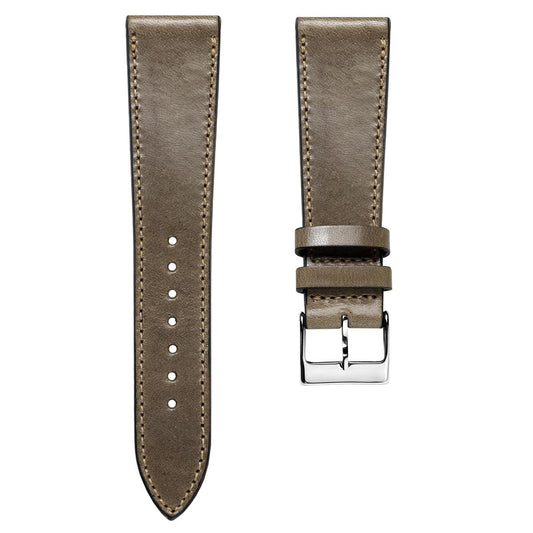 Regular price

Sale price

$82.00 USD

Unit price

per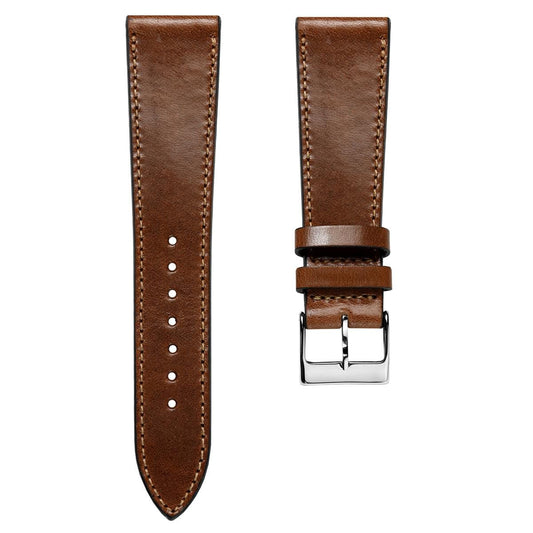 Regular price

Sale price

$82.00 USD

Unit price

per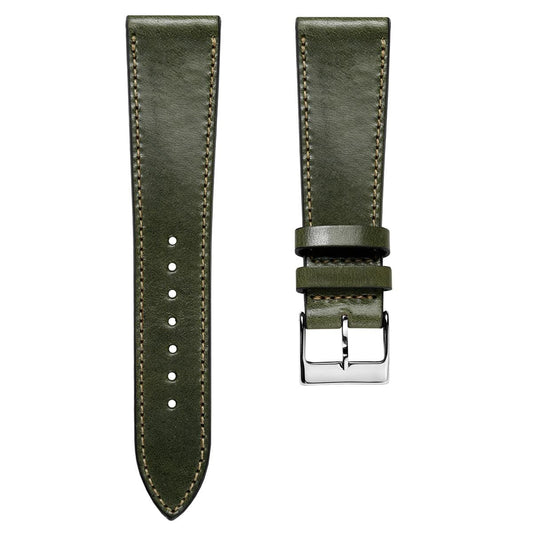 The Painswick makes a great choice as a high-quality and affordable leather watch strap for Rolex watches, as you can see from the above image. Its classic design with matching stitching sits right at home on a dress watch. The slim 2.2mm thickness truly makes this the perfect leather watch strap for a 36mm tool watch. (Check out our other suggestions for the best watch straps for the Rolex Oyster Perpetual here). This strap colour has a stunning subtle hint of brown really giving the watch that reassuring feel of familiarity. You also get quick-release spring bars here for those speedy strap changes. It is currently in offer for just £19 from WatchGecko. 
Dedworth Distresso - Credit WatchGecko
Regular price

$82.00 USD

Sale price

$22.00 USD

Unit price

per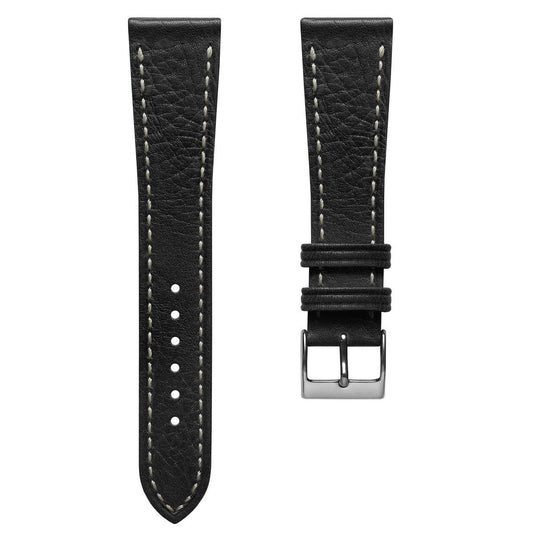 Regular price

$82.00 USD

Sale price

$22.00 USD

Unit price

per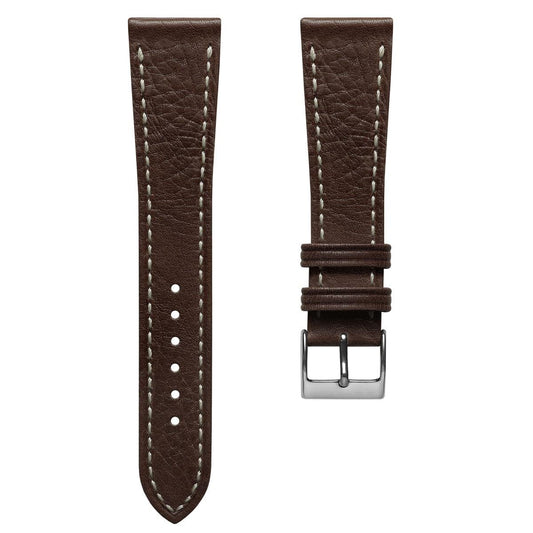 Regular price

$82.00 USD

Sale price

$22.00 USD

Unit price

per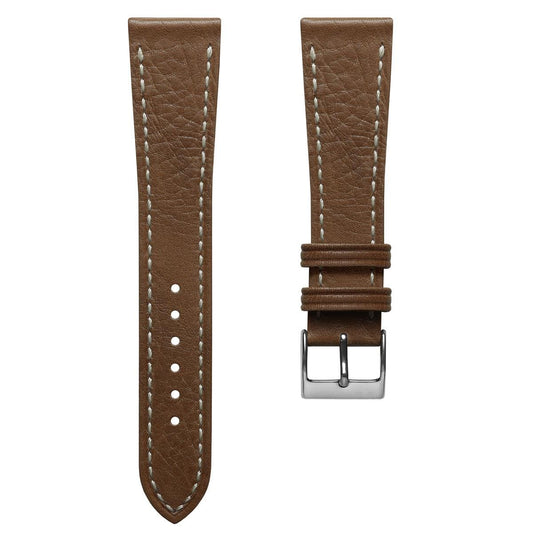 Made from genuine oiled cowhide leather, the Dedworth Destresso gives any watch a timeworn and distressed look that that looks classic without being overly formal. Paring the Dedworth leather watch strap, for example, with a stunning vintage Tudor Submariner really compliments any watch that has seen some service! 
The Deadworth range is currently on a special offer for just £14 and comes in black, blue, brown, and grey. 
Dulas Vintage - Credit WatchGecko
Inspired by 1950s vintage straps, the Dulas has been designed for dress watches from vintage timepieces from brands such as Rolex to affordable high street watches. It looks especially good on a vintage Omega Seamaster for example.
The strap has transparent painted edges, which adds a subtle design element and gives a vintage look and feel and is lined with soft genuine leather for your comfort.
The strap is slightly shorter than our standard length, 115 / 70mm, making it ideal for people with slimmer wrists too. The strap is fitted with quick release springs bars making it easy to change watch straps.
The Dulas is currently available for just £28 and will really deliver a different look to your vintage watch.
Vintage Gillingham Perforated Genuine Leather Watch Strap
Vintage Gillingham - Credit WatchGecko
With the F1 season is mid flow what better time to consider a classic racing style strap. 
The Gillingham is a very well made perforated leather watch strap with excellent top quality genuine Italian oiled leather.
Lined with soft Nubuk leather, this strap is extremely comfortable to wear and suitable for a wide variety of watches with medium to thick cases. The ends of the strap have been carefully stitched with strong contrasting coloured thread and fitted with a lovingly polished stainless steal buckle.
Available now for £28 in black or brown with various stitching options to match your watch dial. 
ZULUDIVER Crazy Horse Pull-Up - Credit WatchGecko
One of our best sellers and staff favourites the Crazy Horse military style strap suits all steel tool watches and radically changes the look. We've found it sits especially well on Field Watches. 
Crazy horse leather 'breathes' and over time will absorb the natural oils from your skin and cause the leather to form a glossy sheen that will make the watch strap look even better. It has been carefully stitched with strong coloured thread fitted with a branded stainless steel buckle.
The strap it will gradually take on an increasingly vintage leather look from being rubbed or scuffed. ZULUDIVER have also detailed this design with a hot-stamp line around the edge, and hand-painted and sealed the edges with a coloured stain. This strap is available in three fitting sizes 18mm, 20mm and 22mm.
Arguably one of the best straps you'll find anywhere for £28.
Make sure to check out our full range of leather watch straps here.