Trains and boats and planes and cars. Most of the great watch companies have intersected with all these modes of transport; from station clocks to cutting-edge car design.
The famous Mercedes three-pointed star, for instance, points to land, sea, and air: all these modes of transport shared engines made by the German manufacturer. Heuer's famous Autavia signifies 'automotive' and 'aviation' but the company made a watch for boats and yachting as well.
Regular price

$82.00 USD

Regular price

Sale price

$82.00 USD

Unit price

/ per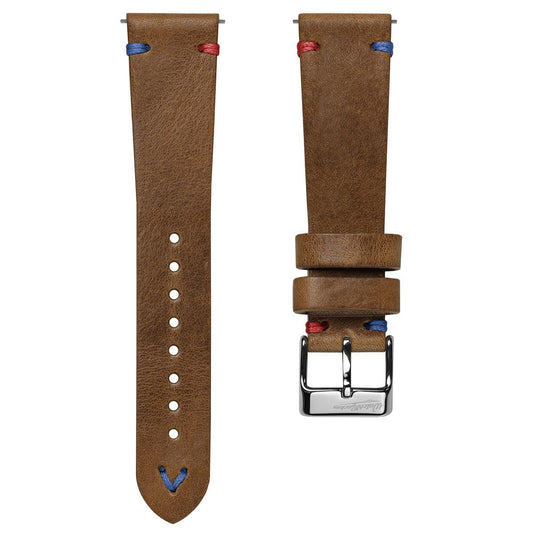 Regular price

$82.00 USD

Regular price

Sale price

$82.00 USD

Unit price

/ per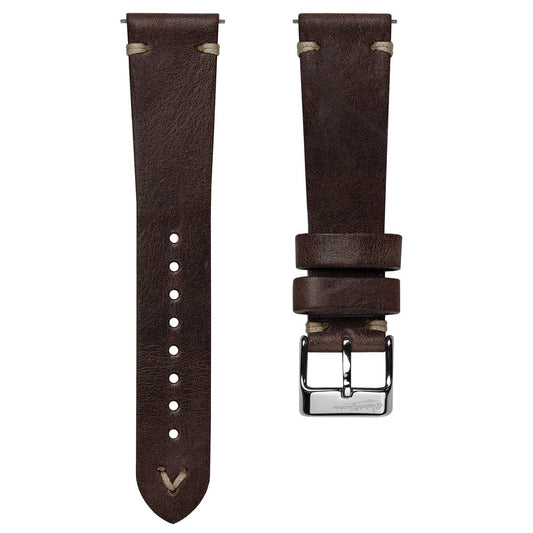 Regular price

$82.00 USD

Regular price

Sale price

$82.00 USD

Unit price

/ per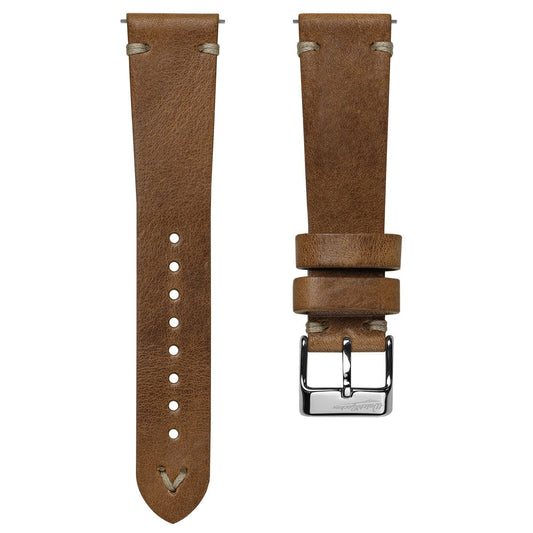 Best Seller
First created in 1968, the Heuer Skipper made its debut in a Carrera case, featuring a modified Valjoux 7730 movement. The Skipper was produced all the way until the mid-1980s and remains something of a cult watch today.
With a deep metallic blue dial and multi-coloured right subdial, it's a classic yachting timepiece that is instantly recognisable. It also served as inspiration for many watches that came after it – including the FORZO G2 Drive King Summer Edition Chronograph.
There was no such thing as a generic Skipper though: it went through various iterations, at one point being sold in an Autavia case, while there were also various low-cost versions produced in the 1970s.
But the most valuable of them all is known as the 'Skipperera' – from the very first series (with the Carrera case) that was made in 1968. The colours reflect the colours of the American yacht 'Intrepid', which was defending its America's Cup title that year.
The chronograph minute recorder was modified for regatta timing. Instead of the chronograph counting up to 30 minutes, the minute register counted down the 15 minutes from the sounding of the first horn to the moment when the competitors may cross the starting line. Following the style of yacht timers, each five-minute segment had a distinctive colour, with the three segments of the Skipper being dark green, blue, and bright orange.
Less than 500 of those earliest Skippers were made, but the family resemblance lingered throughout the range; thanks to that distinctively multicoloured timer. With yachtsmen expected to keep their eyes on the sea at all times, these were watches designed for instant legibility, in order to have an accurate read on the timing of the competition.
Of course, it's unlikely that you'll ever use your Skipper in a proper regatta, but you don't need to have a yacht to own a Rolex Yacht Master either.
What you will need – for both – is serious money: the value of the Skipper, which is a watch on the verge of becoming a true cult classic these days, is only going up….
We would like to thank Watches of Lancashire for lending us the Heuer Skipper 11063. They have a great selection of vintage timepieces available, which you can check out here.