Many people avoid cleaning their watch because they're afraid of damaging it, but the likelihood of damage is far greater if you don't. Your watch, including the bracelet or strap, are in constant contact with your skin; they pick up all the skin's natural oils, along with the dead skin and bacteria. Due to its nature, this concoction also grabs hold of dust, grit, and grime as you go about your daily routine. The dust and grit particles will damage the bracelet's moving parts, resulting in premature wear and eventual failure. People rarely think about the bacteria that will collect on a watch, but apart from all this, we want our watch to look good, and it can't do that if it's dirty! There are two methods for cleaning a watch, depending on the watch type. First, look at the easy one, the water-resistant watch.
 
How do you Clean a Watch with at Least 100m of Water Resistance  
 
This type of watch normally sports a screw-down crown, but even if it doesn't, the seals will be quite sufficient for what we need to do. If the watch has a screw-down crown, make sure that it's fully screwed down before starting. You'll need no more than a toothbrush, a few sheets of kitchen towel, some warm water (about 35 deg.C), and a little washing-up liquid.
Cleaning your Watch - Credit WatchGecko
Warm water has less surface tension than cold water, and that helps it to 'spread' across the surfaces; it also softens the grease that's holding all the dirt and bacteria. Detergents have surfactants, and these further assist in reducing surface tension, allowing the water to 'stick' to the surfaces and grab hold of the grime; they also have a de-greasing agent that assists in breaking down the grease and removing all the unwanted debris that it's holding in place. The toothbrush helps things nicely by mechanically removing the offending materials and will not harm the watch. Some watch manufacturers don't approve of detergents, or warm water, as they reduce surface tension and, thus, increase the risk of water ingress, but this is generally a ploy to cover themselves against returns from people doing silly things. Okay, let's get down to it! If the watch has a Zulu, nylon military style, or leather strap, remove it and clean it later. If the watch has a bracelet, just leave the clasp open along with any diver extensions.
Cleaning your Watch - Credit WatchGecko
Place the watch in the warm, soapy water and leave it for a couple of minutes. Now put some additional washing-up liquid onto the toothbrush, lift the watch from the water, and give the whole thing a good old scrubbing, making sure that you get into all the nooks and crannies. If the watch has a rotating bezel, turn this a number of times while submerged in the soapy water, this will, hopefully, flush out any debris and return the bezel's operation to 'as new' again. Once clean, rinse the watch under the cold water tap to remove the detergent and check for moisture ingress. This is done by rinsing the crystal first and then immediately inspecting it; the crystal should be completely clear on the inside. Because the watch is now at around 35 deg.C, the sudden drop in temperature from rinsing under the cold water tap will cause any moisture inside the case to condense, and this will occur on the underside of the crystal as this is the place that's the coldest. Should any condensation be present, it indicates that one, some, or all of the seals, 'O'-rings, and gaskets need to be replaced. Now dry the watch thoroughly with the kitchen towel, blowing any residual water out of the hard-to-reach places and from around the crown. Once dry, unscrew and pull out the crown; clean exposed threads and stem gently with the dry toothbrush. Now apply a very small amount of silicon grease with a toothpick to lubricate the thread and stem shaft. Inspect the spring bars for any signs of damage, and you're good to go.
Regular price

$11.00 USD

Regular price

Sale price

$11.00 USD

Unit price

/ per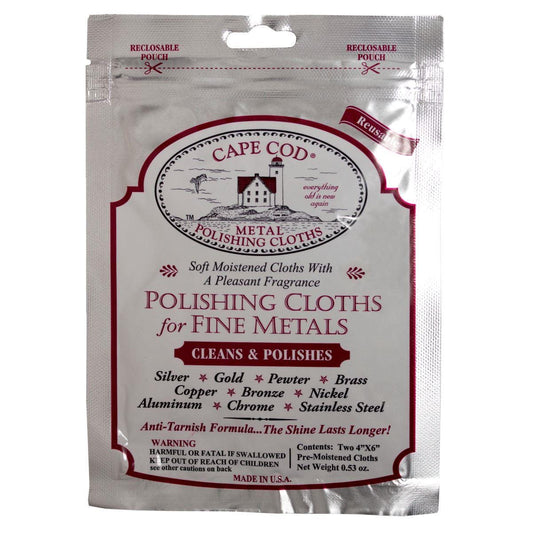 Regular price

$10.00 USD

Regular price

Sale price

$10.00 USD

Unit price

/ per
Regular price

$5.00 USD

Regular price

Sale price

$5.00 USD

Unit price

/ per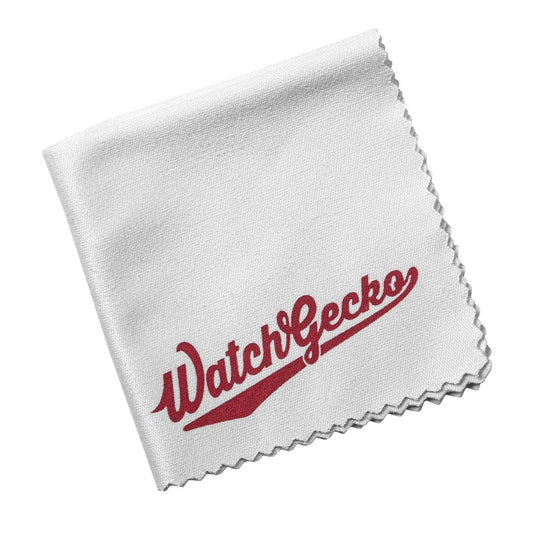 New
All of my watches get used in anger, often in really harsh conditions; because of this, any watch that I wear is likely to be cleaned in this way two or three times a week, and if I'm diving, this may well be a couple of times a day due to the salt! Even under normal wear, the watch that I'm using will never go more than a week without a full clean. My watches have been cleaned like this for more than 45 years, and I've never had any water ingress issues, either while cleaning, diving, or during normal use. Of course, there's always a risk, but if moisture enters the watch while cleaning, there's a problem, and it's better to find out now rather than when you're out using it.
 


Dress Watch Cleaning - Credit WatchGecko
 
Dress Watches
 
These are a little different and require a bit more care. Dress watches still get dirty and require cleaning on a regular basis to keep them in good shape. The best way to safely clean a dress watch is by dry brushing. As we can't use any water or detergents, we need something else to remove the grease. Although I don't own any dress watches, and neither does my other half, I still get asked to work on one occasionally, and of course, there are family and friends. I tend to remove the bracelet first and attend to this separately. I've not heard of anyone else using this method, but I find that it works well for me; it's an old engineering trick, so I can't actually claim it as my own. Make sure that the crown is pressed in before starting, being extra careful not to dislodge it during cleaning. Sprinkle a little baby powder over the watch and clean it with a toothbrush as before. The extremely dry baby powder will absorb the grease and remove the dirt. The bracelet can be done with warm water and detergent in the normal way; thoroughly dry the bracelet before re-fitting. Don't forget to check the spring bars!


Regular price

$82.00 USD

Regular price

Sale price

$82.00 USD

Unit price

/ per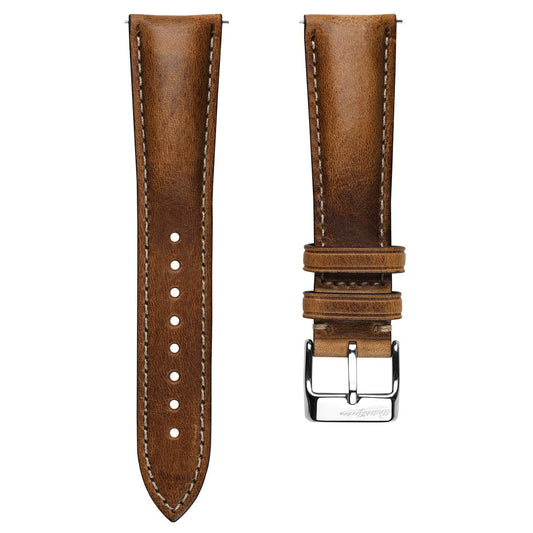 Best Seller
Regular price

$58.00 USD

Regular price

Sale price

$58.00 USD

Unit price

/ per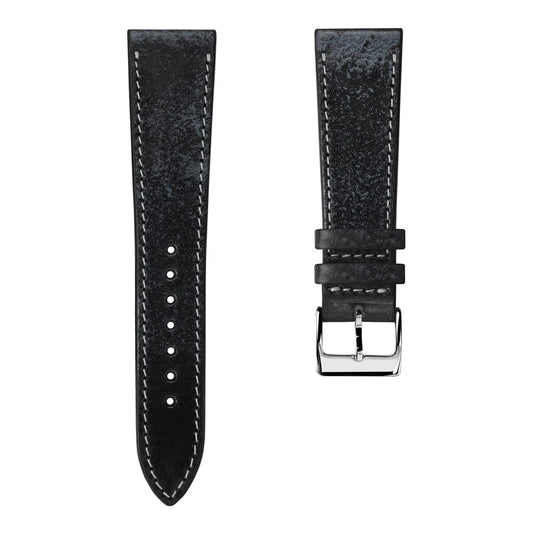 Regular price

$118.00 USD

Regular price

Sale price

$118.00 USD

Unit price

/ per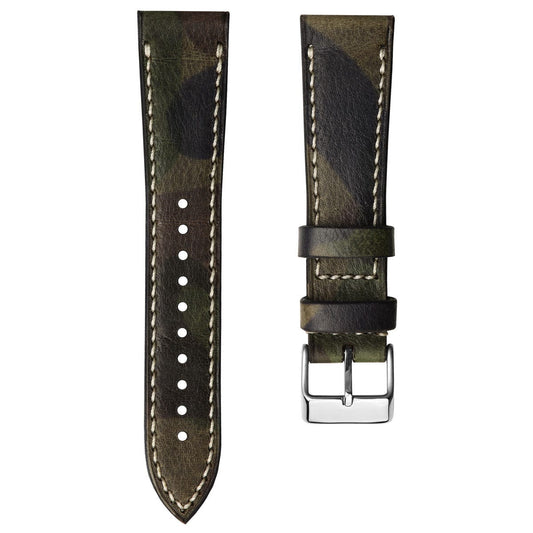 Handmade in UK
Leather Straps
Leather straps should obviously be removed and cleaned separately. This can be done using a damp cloth that has been rinsed in warm, soapy water. Wipe the strap gently, removing all the dirt. Now give it a light brushing to remove any debris from around any stitching. Allow to dry, and then treat with some clear wax. Lightly brush and then polish with a dry cloth. Re-fit in the normal way after inspecting for spring bar sleeve integrity.
 


Leather Strap Cleaning - Credit WatchGecko
 
Checking the Spring Bars
 
As the spring bars are responsible for keeping the watch on your wrist, it makes sense to check them at this time. All that we're looking for here is that the spring between the trunnions is strong and operating both trunnions equally. Simply hold the spring bar between your finger and thumb, pressing it down on one end. The trunnion should return sharply when the pressure is released; do the same with the other end. Now look at the trunnion spigots (the small end bits that locate in the case); they should be straight and not deformed in any way. Finally, check the trunnion tube for cracks and re-fit if all is well, but if you're not 100% happy, replace both. Don't forget to check the ones on the clasp or buckle; these are nearly always forgotten but serve the same purpose!
 


Spring Bars - Credit WatchGecko
 

Regular price

$34.00 USD

Regular price

Sale price

$34.00 USD

Unit price

/ per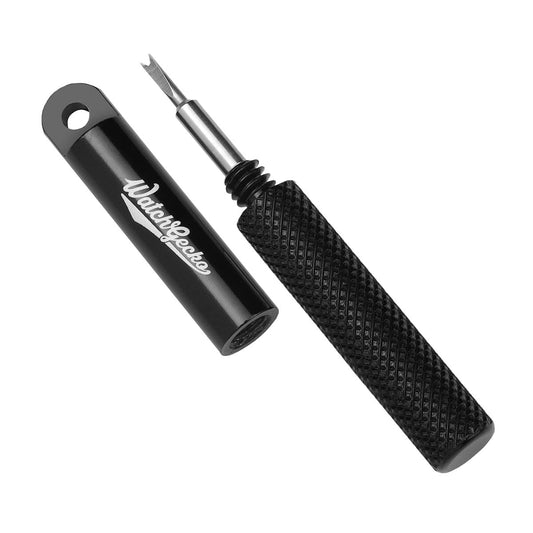 New
Regular price

$34.00 USD

Regular price

Sale price

$34.00 USD

Unit price

/ per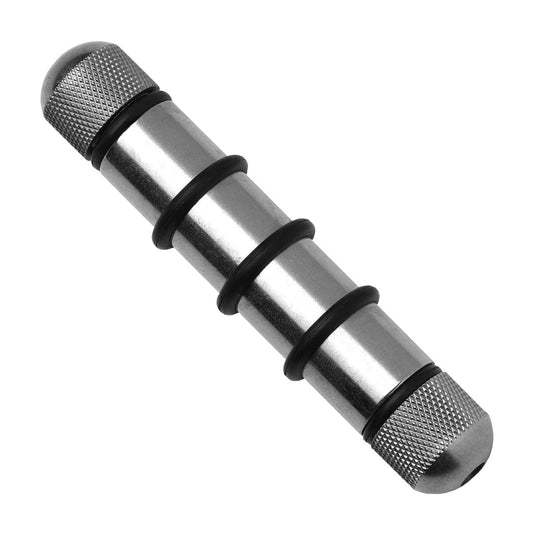 New
Regular price

$22.00 USD

Regular price

Sale price

$22.00 USD

Unit price

/ per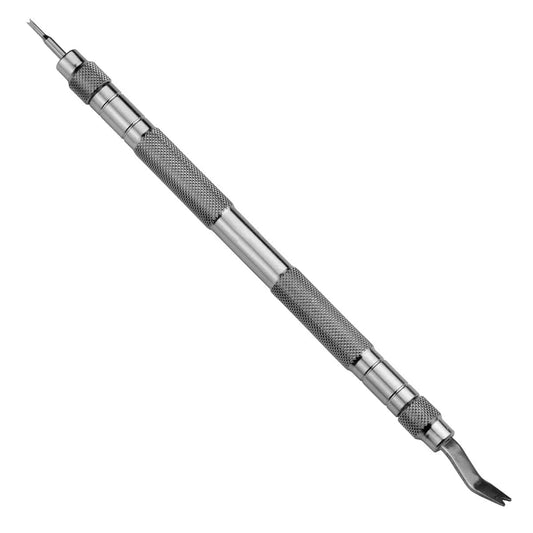 Is it a Pain in the Neck?
 
No. In fact, it's quite the opposite! I find the whole thing quite pleasurable and almost therapeutic. It doesn't take long at all, and by doing it often, the grime doesn't really have time to get a hold. Normally, it takes around 10 minutes or so, and the pleasure of seeing your timepiece in pristine condition once again far exceeds the small amount of time that it's taken.