Owning watches as an investment is a risky game to play, however there can still be some money to be made on smaller investments...
I think it's fair to say there is a lot of attention on the watch market at the moment. A lot more consumers seem to be turning their heads towards the vintage side horology we've come to love over the years. With this newfound attention comes with it, of course, demand.
Regular price

Sale price

$39.00 USD

Unit price

per
Regular price

$118.00 USD

Regular price

Sale price

$118.00 USD

Unit price

per
There is quite simply more people out there after many types of watches, from a £200 Seiko to a £80,000 Patek. Many of the watch fan base is here because we love watches. The idea of a combination of many different parts all working away in a confide area to accurately portray time all while being attached to your wrist is for some reason... just exciting.
As with anything however, there will be people who look at watches just for the potential financial gain that can be made on purchasing rare, desirable watches. Now, don't take this as me complaining about these watch fans, these are some of the people that keep the watch industry popular and consistently moving forward ( look no further than Paul Newman's Paul Newman for example).
It can be extremely daunting exploring this side of horology, that's why I've got together a selection of watches I believe would be worth investing some money into now. Look at this article as a friendly chat going over a few suggestions, from one collector to another... 
Regular price

$118.00 USD

Regular price

Sale price

$118.00 USD

Unit price

per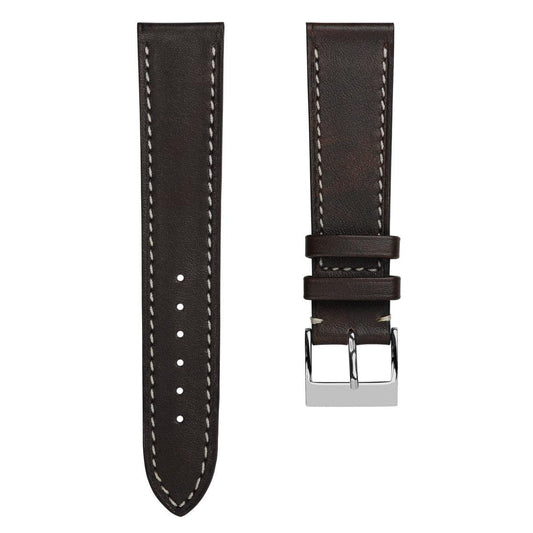 Regular price

$118.00 USD

Regular price

Sale price

$118.00 USD

Unit price

per
Now I use the term 'affordable' carefully. One mans affordable is another mans expensive. I'm going to start from the ground up, stopping around a few thousands of pounds. Doing it this way should hopefully ensure there should be something here for everyone, no matter how deep your pockets are.
A word of warning, when it comes to investing a lot of money in watches. It's a risky game unless you know your stuff. Now, I'm no expert in buying and selling watches but I do spend all my days and evenings surrounded by watches and I believe I've got a good idea on what's hot at the moment. My advice is if you were looking to pick up a few watches, I would start with small, manageable purchases. Invest in some of the models mentioned below, play around with some vintage watches around £20-£50 and learn from the ground up.
1. The saviour of the Swiss market?
We can't discuss affordable watches that hold their value without talking about Swatch. Created by merging the terms 'second' and 'watch', Swatch was first developed in the early 1980s as Europe's reply to not only an influx of new age digital watches from the far East, but also as a way to try and save dying Swiss watchmaking . A new era of digital Japanese watches were born from the likes of Seiko and Citizen. With a well thought out plan devised, the Japanese dominated the watch market with more than 25 million watches being exported compared to the Swiss only managing 3 million. At this time, watchmaking was rather quickly looking like an extinct profession. Two thirds of all watchmaking jobs ceast to exist and around 50% of Swiss watch companies had shut their factory doors. It was a worrying time for all Swiss companies, many had to quickly attempt to change their strategy to keep up with this new age of watchmaking.
In 1983 up stepped Swatch with a simple message, to create affordable Swiss quartz models for the fashion conscious consumer. This initiative from Swatch arguable saved the Swiss market, which is why some Swatches can demand high prices on the second hand market. What started off as quick, easy, throwaway watches have now become a haven for watch enthusiasts (like yourselves) to jump on board and pick up a vital historical slice of horology.
When it comes to purchasing a Swatch watch as an investment, keep your eyes open for a complete set. Stick to the ones that still have the original box, ideally with the original strap is still intact. Un-opened and un-used would be even better. Swatch have also done many collaborations with brands, artists, creators over the years so its worth keeping an eye out for those in your search. For the sake of tens of pounds, I believe its worth snatching a few Swatches while you can. By playing such an important role in the history of watchmaking, it's hard to believe that the value of Swatch watches would ever plummet to zero.
Modern day Swatch?
Swatch have continued to play a big part of horology, they continue to innovate and are still a dominant brand in their market. In 2013 they released something at Baselworld which caught the attention of watch fans across the globe. Introducing the Swatch Sistem51, the newest addition to the Swatch range at the time which made the most of Swatch's latest technology creating an automatic watch, all anchored to one central screw. The watch only uses 51 components (hence the name), boasts a seriously impressive 90 hour power reverse, comes with a particle display case back, an accuracy rumoured to be +- 10 sec/day and it is (of course) an automatic, Swiss made watch. The watches themselves have a fair bit of size to them, coming in at 42mm with nearly 14mm in terms of thickness, these are certain designed to be seen.
Due to the extensive history Swatch bring to the table combined with the Sistem51's impressive statistics and modern technology, I would recommend picking up a few of these watches and throwing them straight in the safe (or the back of a wardrobe). For the sake of around £150 each I believe this would be a smart move. If they offered the watch in a smaller case size it'd make for a perfect beater watch for me, but for only a small amount of money I'd pick one up and leave it all complete in the package. The watch industry has proven to us that models that become collectable are the ones which bring something new to the table at the time of launch. For me, Swatch are no different with the Sistem51.
2. Old School Timex
It's no secret that here at WatchGecko we love almost anything vintage. Whether it's a 1961 E Type Jaguar, an old 1940s wartime magazine or a good old vintage watch, we can't help ourselves. With Timex recently re-issuing their Marlin watch from the 1960's the market for original Timex watches is certain on the way up. Many of these little 34mm Marlin watches back in the day were made to survive the everyday knocks of both adults and children meaning nowadays, they can still be found ticking away a plenty. Incredibly, most of the original Timex models can be found for no more than £100, maximum. The sweet spot for the market seems to be around £20-£40 at the moment and that's gradually been growing over the past 12 months.
For a mint Timex Marlin from the 1960s made in Great Britain with a working manual wind movement 2 months ago could have been picked up for less than £30. Now? For the equivalent you're looking closer to £50. An exciting amount of growth in such a small amount of time and for a small investment. It's fair to say vintage Timex watches may be worth your attention. Similarly with Swatch, for the sake of £20-£40 I think it's certainly worth picking a few of them up and watching the price increase as time goes on. As previously mentioned, demand for the originals has been given a further boost with the recent Marlin re-issue, people's eyes are well and truly focused on Timex. Not only are these potential good investments, they're also great fun to play with for only a small amount of money!
3. Seiko's modern day icons
It's impossible to talk about popular modern day watches without ending up covering Seiko.
When it comes to watches for potential investments, there are many options from Seiko which fall under affordable. The old Seiko Hi-beat models,(commonly known as early versions of the modern day Grand Seiko) can be picked up for anywhere around the £300-£400 mark, which over time does have the potential to increase in value. However when it comes to Seiko I'm going a little more modern.
The Seiko SKX is quite possibly the most iconic affordable watch of the past 20 years. With the explosive growth of the internet, a huge platform was born for people to talk to others across the world and increase everyone's reach. With the popularity of watch blogs and articles increasing substantially, it didn't take long for the SKX to arrive on the scene and start getting attention left right and centre. Seiko have very much got to a stage with their iconic affordable models, where the watches and the large community online cover all marketing for them. Simply search 'best affordable watch' or 'best entry level automatic watch' and it takes a matter of seconds for the SKX to be in front of you.
When it comes to future value for the SKX, some might argue that there are so many out there now why even bother. However, it's only when you realise the first version of the SKX was released in 1996, there is a solid case to be made that Seiko are quite possible looking to remove the SKX as we currently know it and give it a 21st century upgrade. Not just that, if I were to be the owner of Seiko (no plans at the moment, but you never know) down the line and I wanted to release a watch which would make a serious impact on the watch world and excite a lot of people, I know exactly which model I would re-issue...
With this in mind, I would recommend picking up a few brand new SKX models (maybe a couple of the classic 007 and 009 as well as some of the others like the mid sized 013) and yet again just hiding them away untouched. Hopefully the moment comes along where either Seiko decide to upgrade the SKX, or a re-issue is born. Obviously, while you're at it with picking up some SKX's, don't forget to grab yourself one to wear for the time being!
4. An iconic Omega for a 'reduced' price...
The words 'Omega' and 'affordable' are normally reserved for classic models such as the Geneve, Constellation and some similar styled Seamaster models which can be had for around £300-£500. However one of the most exciting affordable options is the Omega Speedmaster 'Reduced'. Introduced in 1988, the 'Omega Speedmaster Automatic' was designed to be an automatic, smaller, less expensive version of the classic Omega Speedmaster Professional. Coming in at 38mm, this automatic version of the iconic model is not only a fantastic option to own if you like the aesthetics of the Speedy but want to save a few pennies, it's also discontinued which means a few things for us in terms of future investment.
By default there is only a limited supply of these watches out there which means they will start to become less common with demand for these watches continuing to grow.
With the current trend of the watch world, many companies are starting to offer smaller sized watches again which again plays into my first point about the demand likely growing for the originals.
Not only is it a discontinued model from one of the most popular watch companies, its also happens to be one of the most iconic watches in horology...(More on that here)
Prices at the moment for Speedy Reduced models can range between £2,000 high end retail and all the way down to £1,100. For me I can only see this price start to increase even more, if I was me I'd pick one up now while they're still extremely good value for money.
The Speedy Reduced would also make for a fantastic first luxury watch, a little more under the radar due to it's case size, it would still receive a lot of compliments and is a safe bet if spending a lot of money on a watch is not the norm for you and you'd like to save a little money.
5. Affordable Wilsdorf Creations...?
Yes,they do exist... kind of. After Rolex SA had been up and running for around 20 years, Wilsdorf had the trademark 'The Tudor' registered with the help of "Veuve de Philippe Hüther". The first recognisable Tudor watch was in the form of the Tudor Catanach's which was sold through the Willis company in Australia. Fast forward a few years to 1936 and Hans Wilsdorf had the Tudor brand name handed over to him, which was around the same time the infamous Tudor logo had it's first variation. Unsurprisingly, a Tudor rose was chosen for the logo initially, however over the next decade the logo went through many changes all centered around either a rose, a shield, just the word Tudor or a combination of the four. Wilsdorf's aim with Tudor was to offer affordable alternatives to Rolex models but still made to the same high level of quality and craftsmanship.
This direction for the company is still something which is some what honoured today with models such as the Black Bay being highly comparable to the Submariner (more on these two at a later date), the Black Bay 36 sharing DNA with the Explorer 1 and the Pelagos commonly known as Tudor's Sea-Dweller. There is no doubt over the years, this similarity in product lines has been slowly becoming less and less. Firstly, it's great to see Tudor starting to go their own way. With the new movements announced at Baselworld 2017, the more individual models such as the BB Bronze, or the LHD drive Pelagos etc. It's also good for the enthusiasts out there like us who are looking for a bargain to be had.
The demand for the older Tudor models which shared a lot more DNA with Rolex has been growing steadily meaning now more than ever is a good time to hop on board and pick yourself up a Tudor. Specific watches worth looking out for include mainly models which use an Oyster case. As the Oyster case is nearly as iconic as Rolex themselves, these are certainly ones which you should be keeping an eye out for. Many 34mm or 36mm models can be picked up for less than £1,000 online, based on the current state of the vintage market combined with the growth of Tudor in the last 10 years, I believe now is certainly a good time to invest.
Staying with Wilsdorf and his smaller models, the equivalent Rolex models in 34mm have also been increasing in price over the past years with the Air King being the go to 'affordable Rolex'. Alternatively, there is also the Rolex Oysterdate Precision which is powered by a manual wind movement, also surrounded in a 34mm case. Over the past few years of regularly looking in the window of local jewellers, I've only ever seen 2 Rolex Oyster Precision watches. In these stores they were priced around £2,000 to £2,500 which is on the pricier side of affordable. In forums, eBay and other equivalent online purchasing outlets they can be had for around £1000-£1500 and even less than that in some cases. Buying watches online from private sellers can be a risky experience especially on forums, so it's worth spending time learning and investigated how to safely purchase from these sources.
6. Patina, Patina, Patina...
If you were to ask any watches lover out there, the likelihood is eventually they will share their love for patina. Patina is the term used when describing the visual development of a watch over a period of time. Patina can be anything from an aluminium bezel on a Rolex 1675 fading over time, lume turning a yellow/brown colour due to a long amount of exposure, general yellowing or the changing of dial details on the watch and so on. Patina does seem to have a somewhat unwritten rule though. Either too much or too little can result in a big difference in terms of price.
Much like a pair of quality leather shoes, the aged looks need to be just right for the ultimate enjoyment and in the case with this article, the higher price. The generally shared love of patina I believe is down to the fact its a visual representation that a watch has lived a life before your ownership. To find out more about our thoughts on patina, we cover this in more detail on our article 5 reasons to buy a vintage watch. Due to the nature of watches with patina, there will be a time in the future where these models start to become rarer and rarer.
The price of watches featuring patina is noticeably growing. Anything from 40s military watches, pilots watches to Rolex Submariners, now is certainly the time to pick up a watch with some nice patina while you still can. When it comes to specific watches, I'd stick with a well known brand with a good reputation.
As I've mentioned previously, purchasing watches purely as an investment can be risky and it's worth taking the time to learn more about the market first. Unfortunately not every watch you sell for sale isn't always what it says it is. Be wary of fake watches, 'frankenstein watches' and modified pieces. Remember, if a deal seems to good to be true, it probably is.
There are plenty of affordable options out there to which can not only be enjoyable, but also be a safe investment going forward...
*Originally published in 2018
"All information contained on the sites is for general information use only. The sites do not provide investment advice and nothing on the sites should be construed as being personalised investment advice for your particular circumstances. Before making any investment choice clients should always take adequate steps to verify the accuracy and completeness of any information contained on the sites."