One thing is for sure – leather watch straps have been pairing with everything from the 'off the high street' daily wearer, to some of the world's most exclusive brands ever since the wristwatch became...
Tanneries have become renowned for the quality of their watch strap leather and are sought after by the most expensive brands. Some have branched out into more unusual leathers; ostrich leg leather, with its distinctive markings and robust nature, is one alternative gaining popularity.
Regular price

$154.00 USD

Regular price

Sale price

$154.00 USD

Unit price

per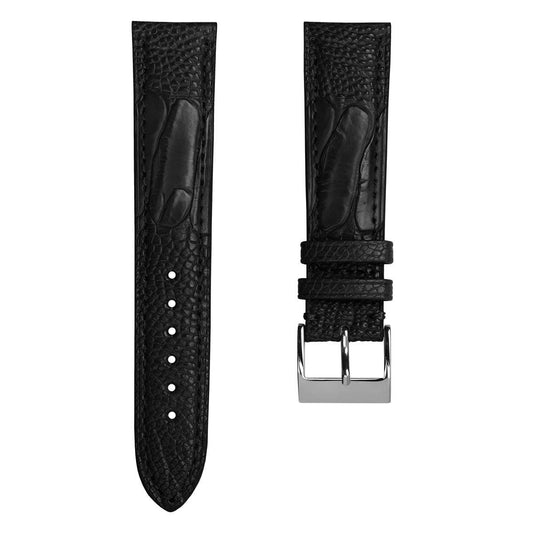 Regular price

$154.00 USD

Regular price

Sale price

$154.00 USD

Unit price

per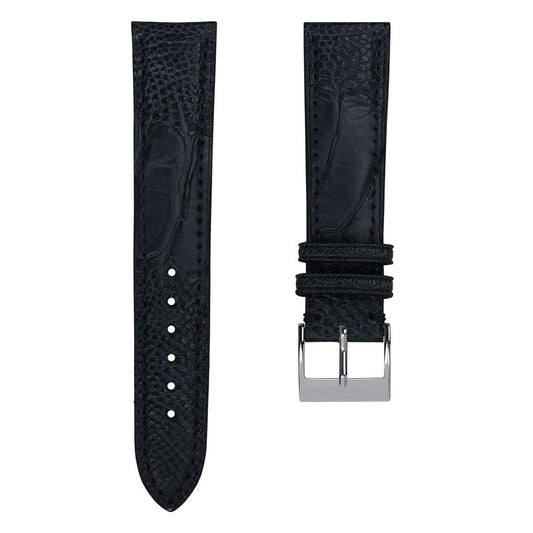 Regular price

$154.00 USD

Regular price

Sale price

$154.00 USD

Unit price

per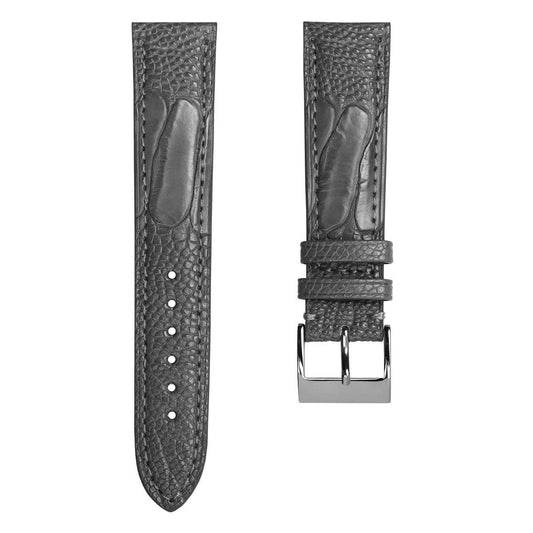 If there is one slight downside to a leather watch strap, it's that they can wear out over the years. If you prefer leather watch straps to metal, rubber or other materials, then you've probably replaced them over time. This brings us to this post's main purpose: where to buy leather watch straps. If you are replacing a well-worn old leather strap, or giving a favourite timepiece a new look, it's important that you know the best place to go.
Options for buying leather watch straps
The first place you could go to buy a new leather watch strap is to the manufacturer of the watch you have. They will have paired the design of the timepiece with a strap that complements it, and so if you want a safe bet that the strap will suit the design, this could be a good option. There are a couple of possible downsides in taking this route as well. Firstly, buying directly from the brand can be more expensive, as you're paying for the name. The typical price for a branded strap would be between £100 and £400. It might well be the case that you can find a strap of similar design and quality from another provider. Also, you might be more limited for choice if you go directly to the manufacturer. The careful pairing with the watch design means they will not want to give too many different options. If you're the kind of person who likes to define their own style, then it might pay to shop around a little.
At the other end of the scale, you'll find any number of sellers on platforms such as eBay offering leather straps at incredibly cheap prices. While you might find a bargain here, beware that not all leather straps are created equal, and there are a lot of imitation leather and poorly made straps on the market.
As watch strap specialists, we at WatchGecko pride ourselves on the range, quality and accessible pricing of our leather watch straps, and offer everything from retro-style, perforated leather straps in classic racing design, to dressier straps handcrafted from top quality, handmade leather from recognised tanneries around the world. We have leather watch straps to suit almost every style of watch, and measurements to fit all wrist sizes. While we only use top quality leather for any of our straps, we keep the principle of providing this quality at excellent value close to our hearts, and all our straps are accessibly priced.
Regular price

Sale price

$82.00 USD

Unit price

per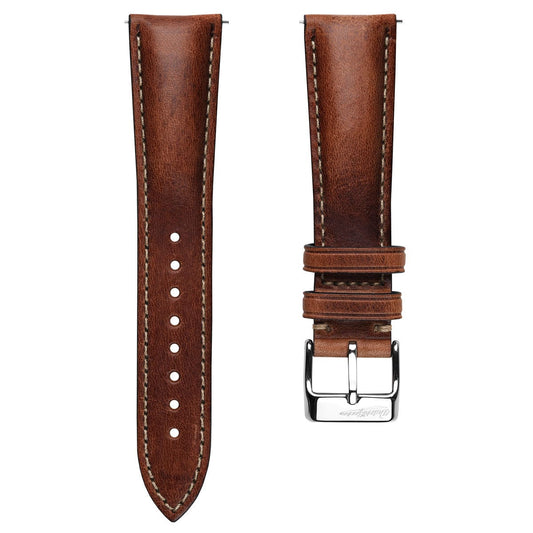 Regular price

Sale price

$82.00 USD

Unit price

per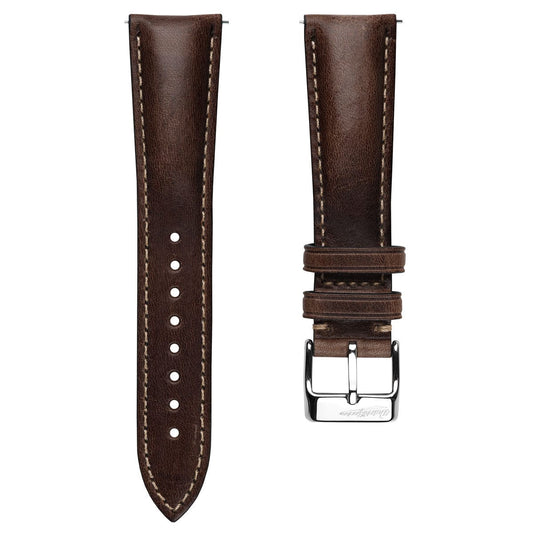 Regular price

Sale price

$82.00 USD

Unit price

per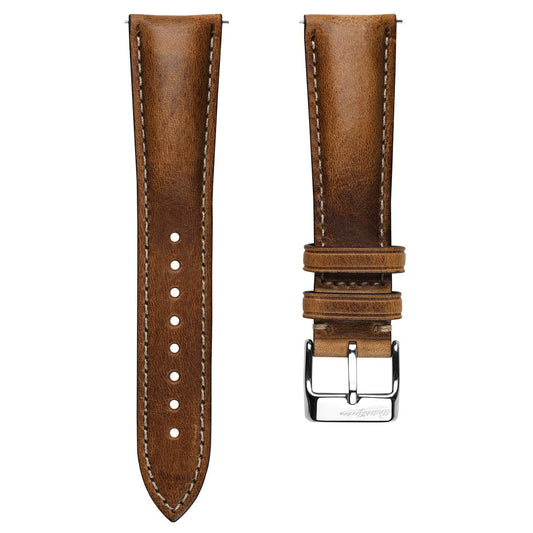 Will this leather watch strap fit my watch?
The only issue you might have if you don't go to the manufacturer is knowing whether the strap you have bought will fit the model of watch you have. To work this out, there are two key measurements you need to know: the width and the length of the strap.
It's important to remember that the length of your strap comes down to personal preference as well – try a few out and see which feels and looks right for you.
Fitting your leather watch strap
WatchGecko Professional Spring Bar Tool - Credit WatchGecko
Most leather watch straps will be fitted with a spring bar system. To fit a new strap, or a watch strap replacement, push the spring bars through the opening at the ends of the straps, making sure they poke out equally on either side. The spring bars will be wider than the lug width, so press one bar into the lug, then use a spring bar tool to press the other spring in and manoeuvre it to fit inside the other lughole. It might seem fiddly at first, but it gets easier once you have done it a few times. If you have a favourite strap that you like to switch between watches, you'll soon get used to doing this. Quick-release spring bars can make the process a little easier as well, as they can be moved with a finger rather than needing a special tool.
We hope this post has been useful in giving you some information on where to buy leather watch straps and some practical considerations when you do. Don't forget that our
extensive range of leather straps
has something to suit almost every style of watch and size of wrist. This might be a great place to start if you're looking for a top-quality leather watch strap at a reasonable price.