WatchGecko Signature Single Pass Military Nylon Watch Strap - Black
Regular price

Sale price

$29.00 USD

Unit price

per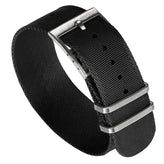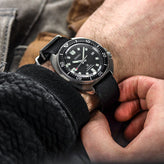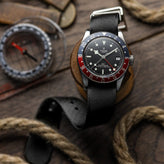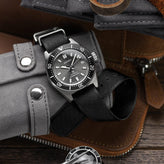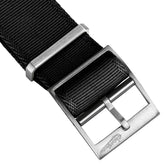 The Signature Single Pass watch strap is the perfect blend of comfort and strength. The 1.25mm thick nylon has a subtle shine and is very supple, which makes it exceptionally comfortable on the wrist. However, the material also has a very tight weave, so it is also incredibly strong and durable.
The hardware is brushed stainless steel. The buckle is slim so as to stop the strap from being bulky but strong enough to stand up to wear and tear. Meanwhile the second of the trapezoid keepers is a floating keeper that can move to suit the length of the excess strap that needs to be secured.
As a single pass design, the strap has an adjustable ladder buckle this means the strap length can be adjusted to fit any wrist size from 6 inches to 9 inches (15.25cm to 22.86cm).
Whether you're at the beach or the office, the Signature Single Pass watch strap will look right at home. The weave is smart and smooth without compromising the functionality you need.
Key Features
Keeps your watch surely on your wrist in the event of a spring bar failure, but without the added height of the traditional military design.
Comfortable, durable, and water resistant – the Signature Single Pass design is the perfect watch strap to wear anywhere, doing everything.
Length: 300mm
About The British Military Watch Strap
Designed to stand up to the rigours of active military service, and as it's made from durable nylon it can keep your watch secure in some of the harshest environments in the world. First created in 1973 for the British Ministry of Defence, the key reason for its creation was the security it offers. Thanks to its one-piece construction, a military-style strap will ensure your watch doesn't fall off your wrist if a spring bar fails.
Not sure how to wear a military watch strap? Take a look at our helpful guide.
| | |
| --- | --- |
| Clasp Finish | Brushed |
| Clasp Material | Stainless Steel |
| Clasp Tongue Width | 2mm |
| Clasp Type | Ladder buckle |
| Strap Brand | WatchGecko |
| Strap Length | 300mm |
| Strap Material | Nylon |
| Strap Material Colour | Black |
| Strap Material Finish | Woven |
| Strap Material Type | Nylon - Premium |
| Strap Style | Single Pass |
| Strap Thickness | 1.25mm |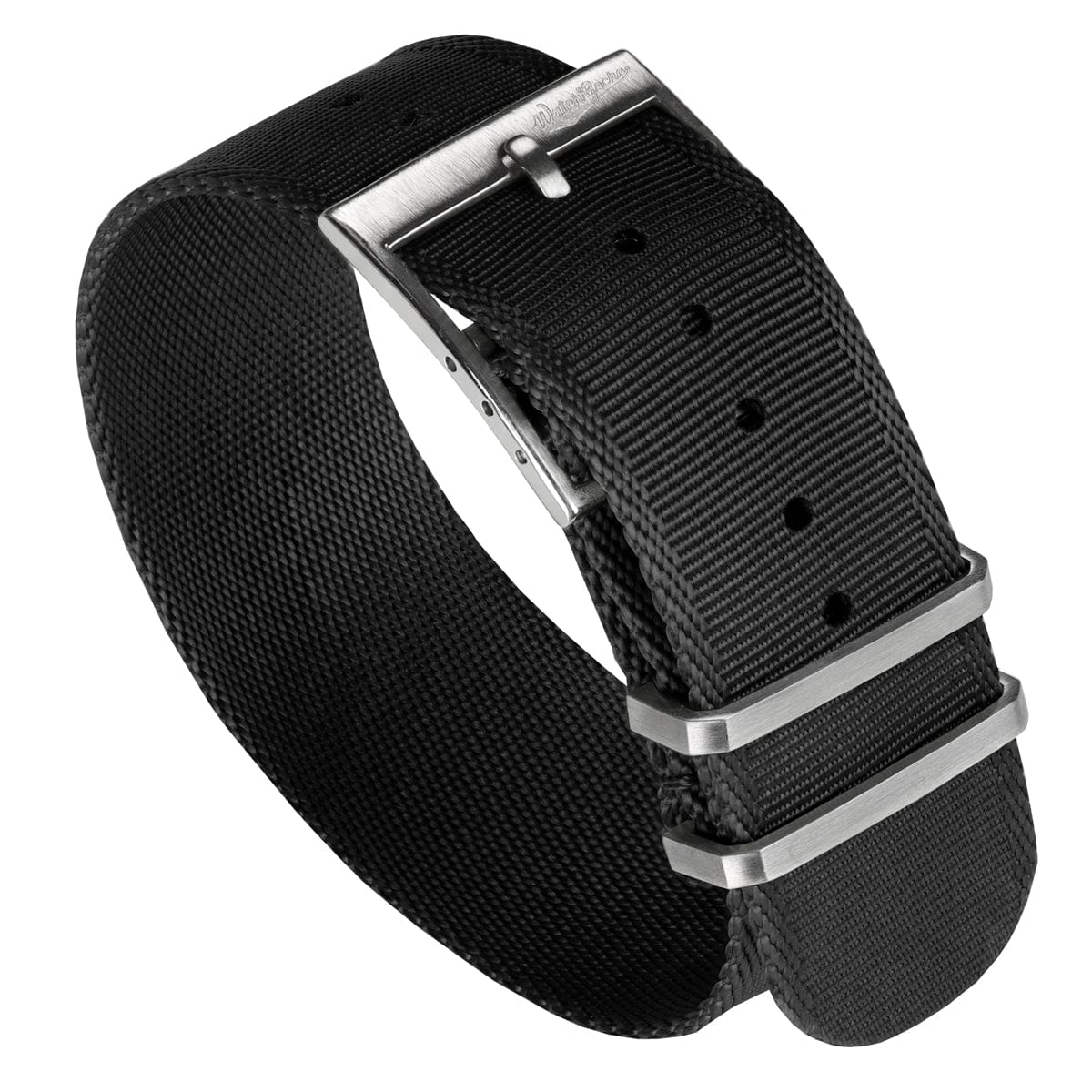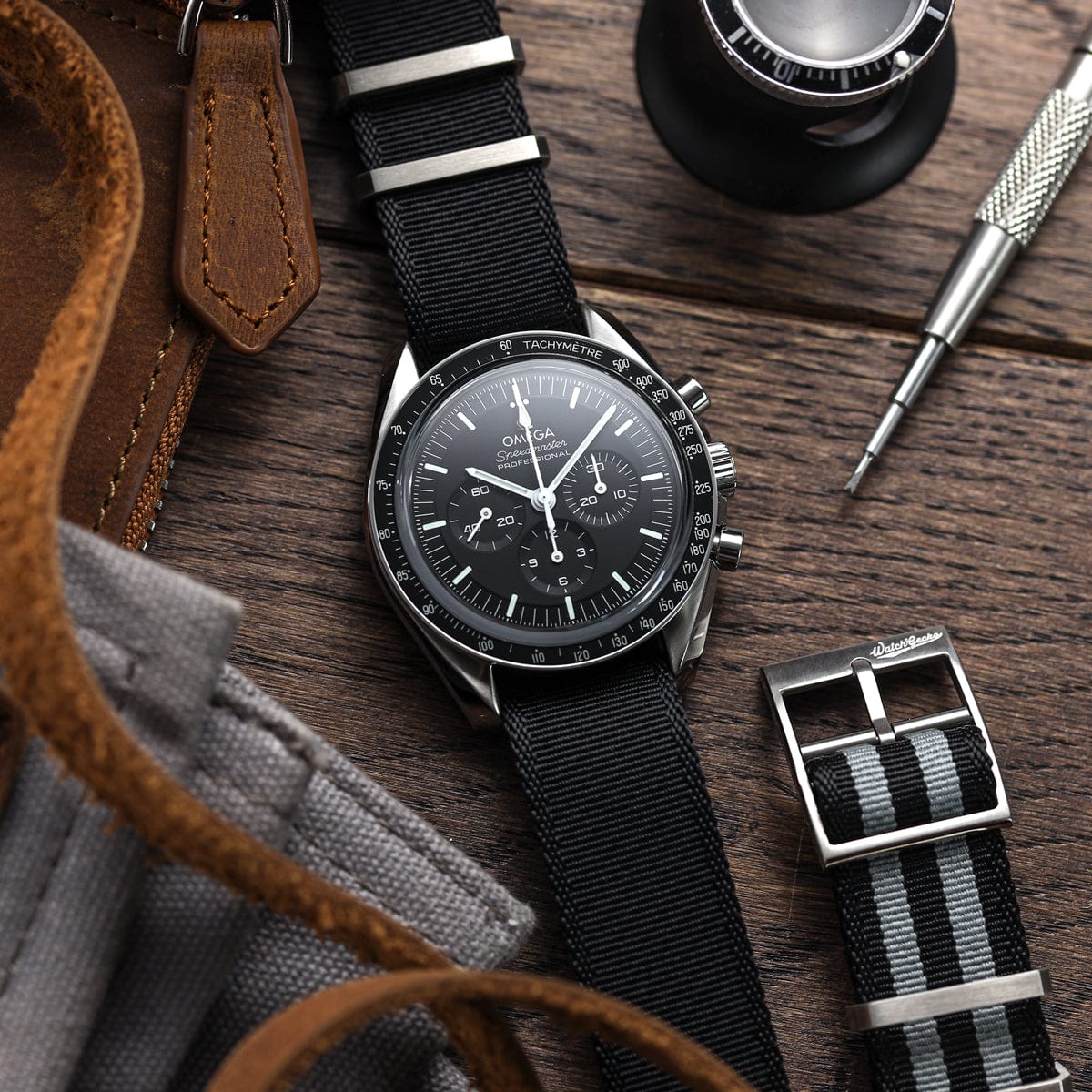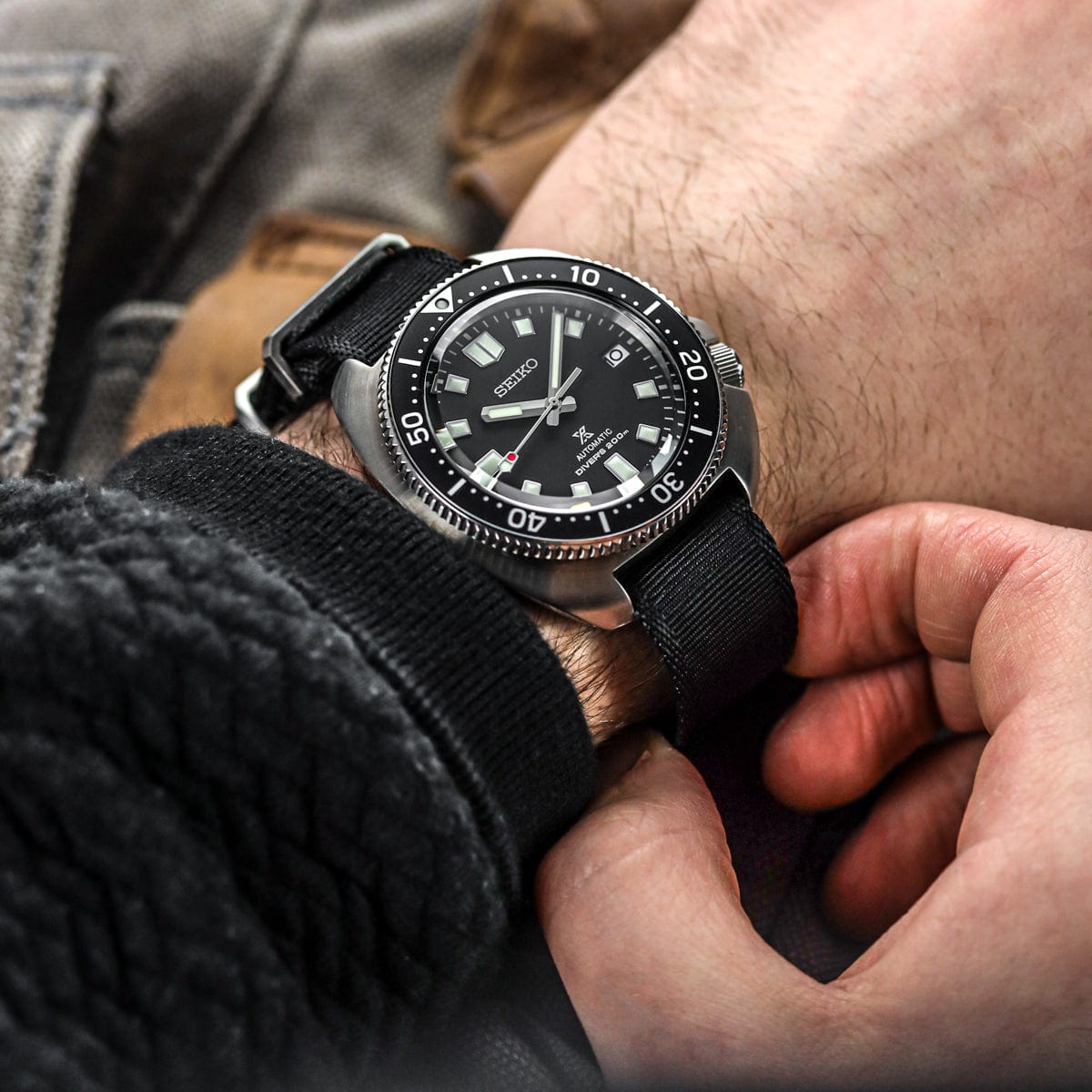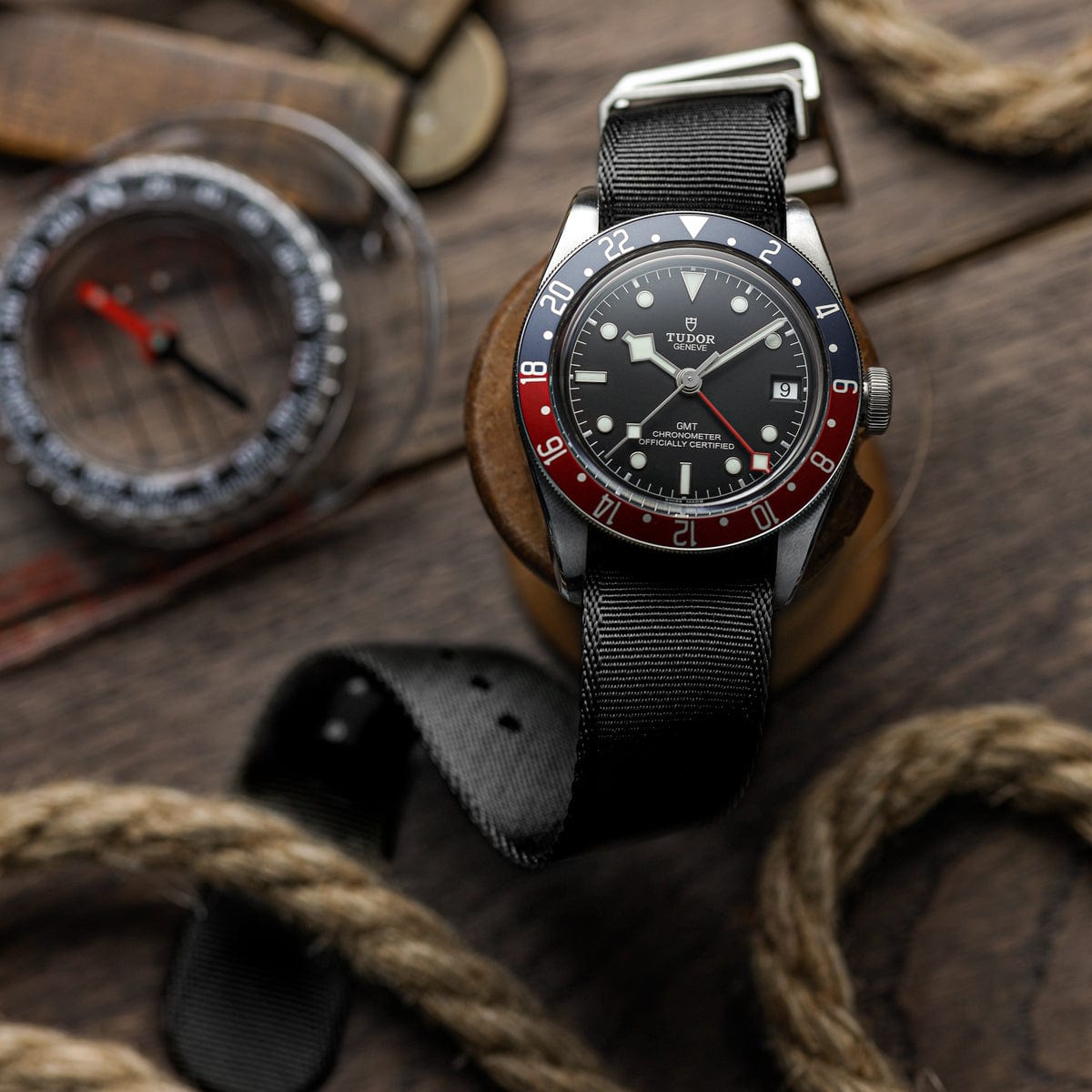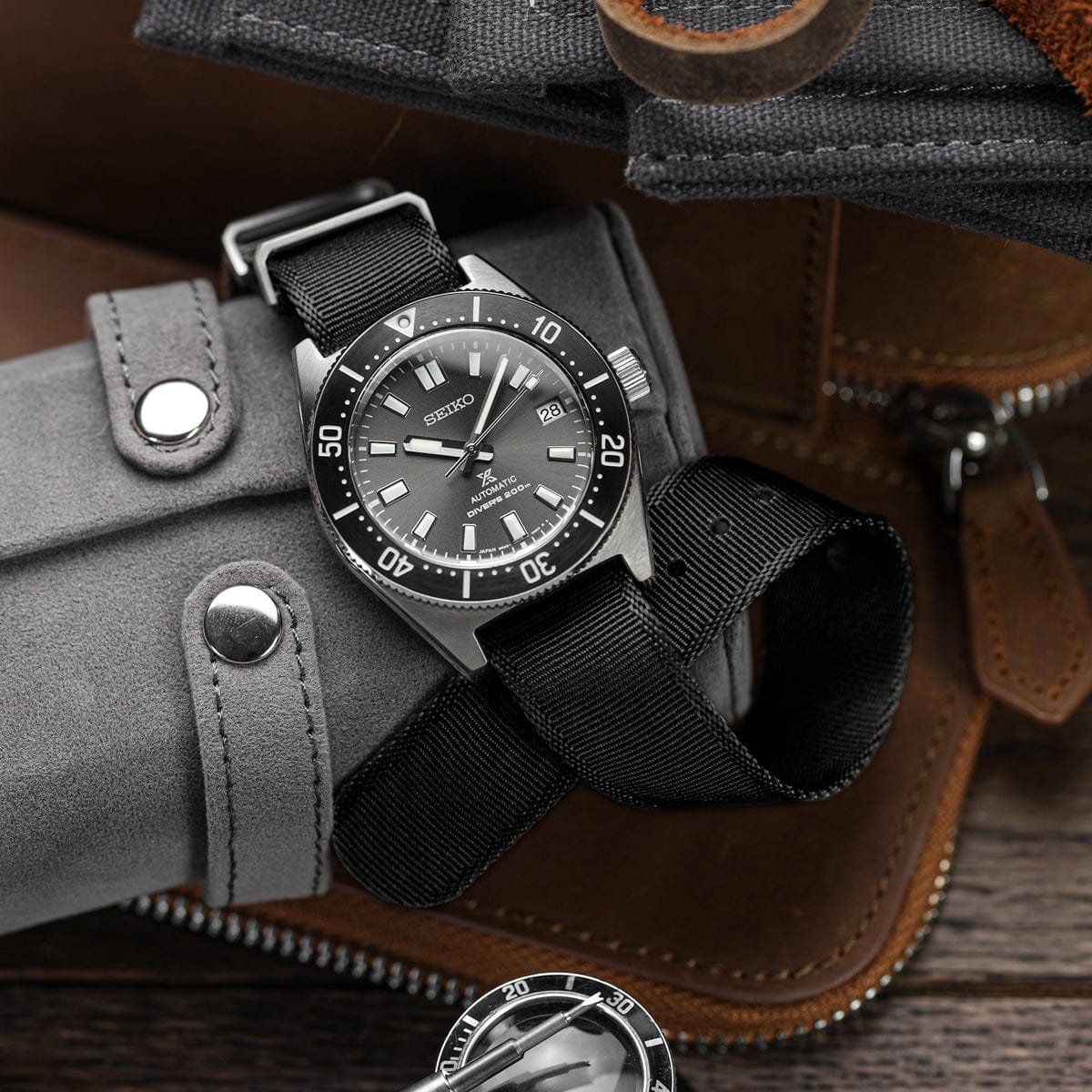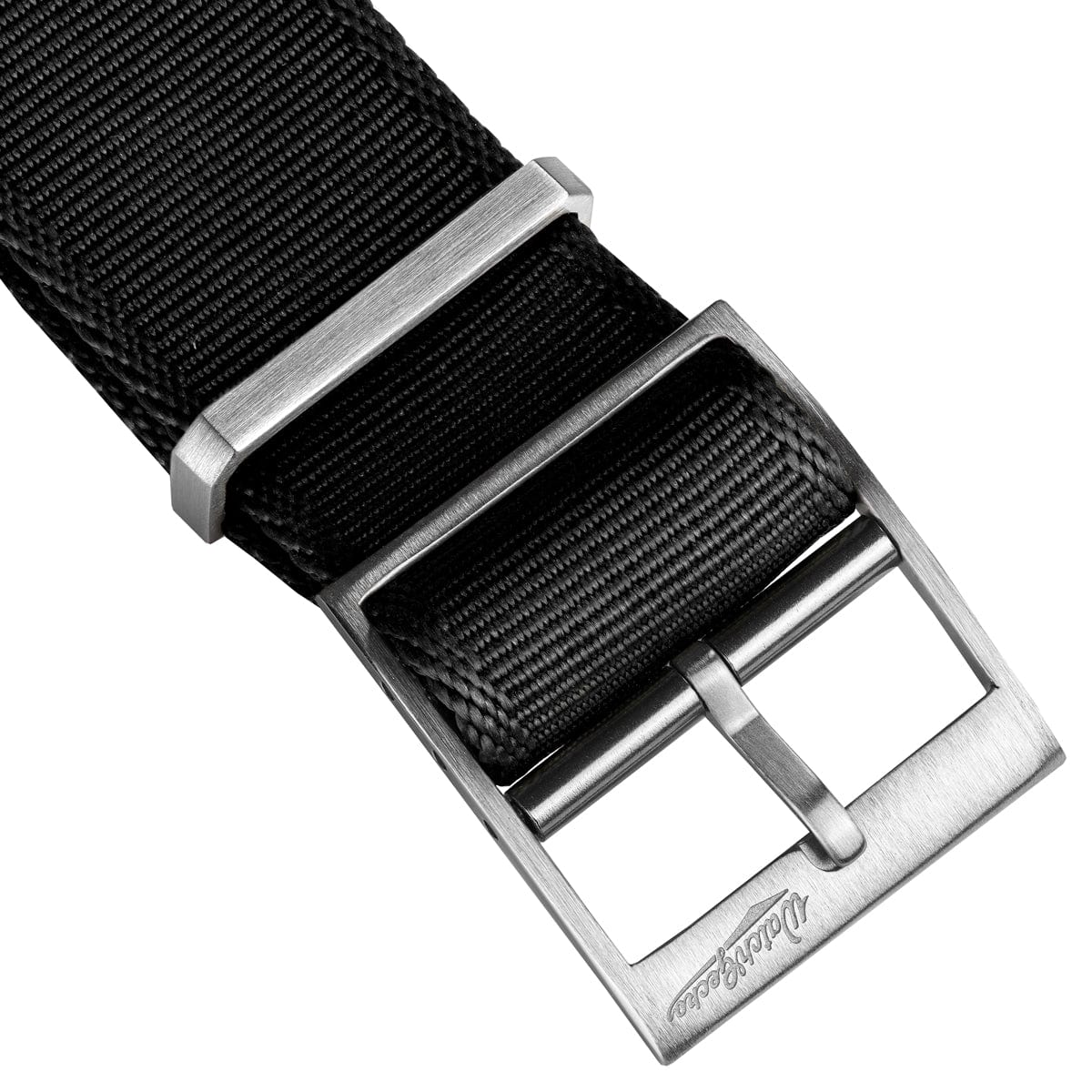 Size Guide
The 'lug width' is simply the internal width measured between the lugs (where the watch strap fits) of the watch.