Occasionally, you come across an expensive watch and are tempted to buy it. The situation becomes almost irresistible when the watch is a stunning vintage Rolex Submariner; it's on your wrist, fits, and is available immediately.
Recently, we formed a new relationship with Avanti Jewellers in Ashbourne. They are a fascinating, family-run, independent shop with an outstanding second-hand watch collection. My visit was to record a podcast with two senior staff, Alan and Sarah, to talk about the merits of the independent high street dealer, which is available now on the WatchGecko Time To Unwind Channel. However, reviewing a beautiful watch in stock made sense as a continued introduction to the company.
1997 Rolex Submariner reference 14060M - Credit WatchGecko
Regular price

$29.00 USD

Regular price

Sale price

$29.00 USD

Unit price

/ per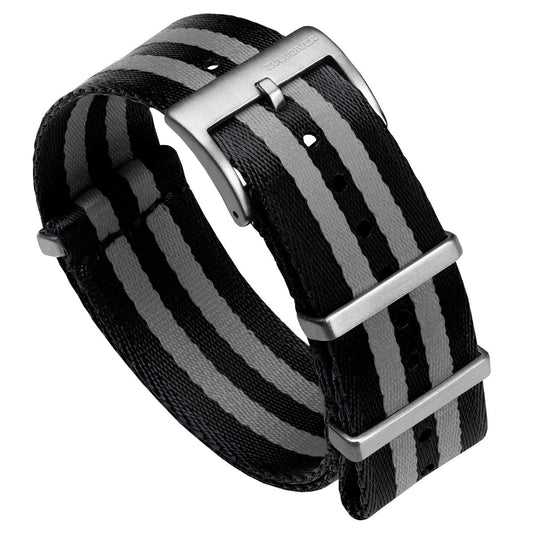 Regular price

$29.00 USD

Regular price

Sale price

$29.00 USD

Unit price

/ per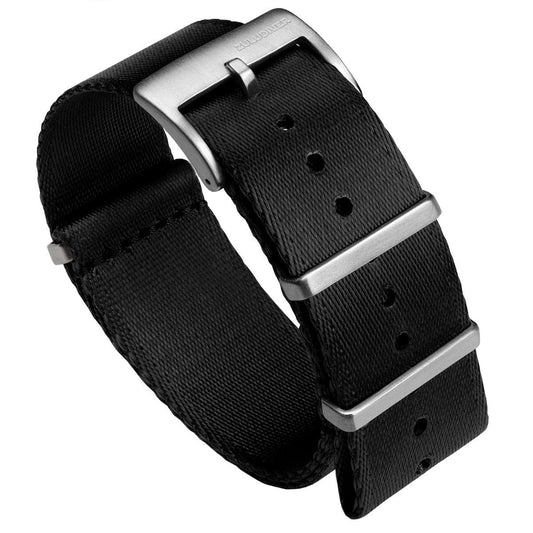 Regular price

$29.00 USD

Regular price

Sale price

$29.00 USD

Unit price

/ per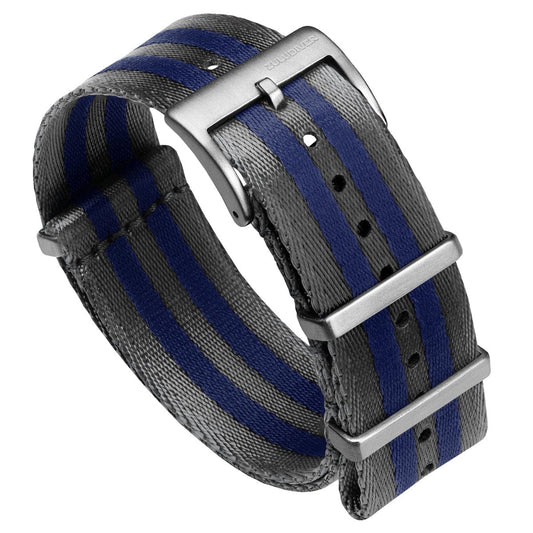 The watch I chose is a mint (and I use this term advisedly) 1997 Rolex Submariner reference 14060M. It is one of the finest examples of this model I have seen. At the time of going to press, this watch is currently available, but if you're reading this article in two months, you'll have to excuse me if the watch is gone.
Specifically, the Rolex was a 40mm case with original swing tags, booklets, service cards, and the Submariner anchor. This watch is an icon because it represented the last of the great Submariners, with the M standing for Modified, denoting certain upgrades from the 14060. However, it is the dial that makes this Submariner so sought after. These watches did not have COSC-certified movements, so the dials only state Submariner and a depth rating of 660 feet or 200 metres. The COSC free movements were initially created to offer a cheaper option. However, because the dials are much cleaner and simplistic, they have become more desirable than some of the alternate models we are used to, which have a veritable book written on the dial. This model is very similar to a Sub I owned, and I wish I still owned it, but it made way for an Explorer II.
1997 Rolex Submariner reference 14060M - Credit WatchGecko
The Avanti model is fitted with the original Rolex tritium, which can be identified by the designation T<25 at the bottom of the dial. Priced at £9,350, this is not a cheap watch; however, I would challenge you to find a better example at a similar price.
The original 14060 remains one of the most desirable watches in the world, and for so many people, even Rolex owners, it is still an aspirational model. This reference came to the market around 1990 and was, to all intents and purposes, an evolution of the venerable 5512 and 5513.
Ten years into the life of the 14060, Rolex made technical changes which prompted the M after the reference number. The tweaks were judged to be subtle hence, the reference was amended, not changed. The 14060M was launched in 1999 and powered by an updated Caliber 3130.
1997 Rolex Submariner reference 14060M - Credit WatchGecko
Internal changes, such as the installation of a Breguet overcoil and a larger balance wheel, fine-tuned an already excellent watch but Rolex still did not submit the revised movement for COSC testing, choosing instead to keep the dial simple. It would not be until 2007 that Rolex introduced the words Superlative Chronometer to a non-date Submariner, giving those who like to flash their accuracy the chance to do so. However, for many enthusiasts, including this text signalled the end of the great Submariners, which had all spawned from the James Bond movie classic.
At the time of writing, the opportunity is there for anybody reading this with a quick finger to secure a breathtakingly good example from Avanti in Ashbourne. This Rolex is, in every measurable way, a perfect example of the genre, and already, I envy the lucky owner who secures it.
1997 Rolex Submariner reference 14060M - Credit WatchGecko
We will develop our relationship with Avanti over the next few months through additional photography and maybe more podcasts. Much as we all appreciate the existence of the giant Internet dealers who offer vast ranges of pre-owned watches, there is something glorious about going into your local dealer, trying on the models, and building a personal relationship with the expert staff.
This is the plan with Avanti over the year, and I can tell you that we have already had access to some stunning watches, which we will be photographing and writing about in due course.
Brand: Rolex
Model: Submariner 14060M
Price: £9,350
Material: Stainless Steel
Movement:  Calibre 3310
Complications: None
Crystal: Sapphire
Dial: Black
Size: 40mm
When the reviewer would personally wear it: This is a gem which can be worn at any time of the day, for any occasion. It is arguably one of the finest one-stop-shop watches in the world.
A friend we'd recommend it to first: If you only buy one Rolex, it should be this. It is timeless, looking as good today as in 1997 and will look in 2027.
Best characteristics of the watch: The lack of text on the dial.
The worst characteristic of the watch: Simply nothing. Anyone who finds fault with this watch is not a Rolex fan and will never be convinced of its merit and historic place in the Submariner legacy.