We've all struggled from time to time with obtaining the perfect fit; our wrist diameter changes throughout the day due to temperature, not to mention the changes brought about by participating in various activities such as running, mountain biking or hiking.
Generally, watch straps are quite inflexible, which can be why we experience this problem in the first place. Rubber straps offer a little give but can become somewhat uncomfortable by the end of the day, and elastic straps tend not to support the more 'chunky' types of watch sufficiently, allowing them to feel a little unstable when moving quickly.
The other problem that often presents itself is that the clasp/buckle rarely sits in exactly the right place on the underside of your wrist; this tends to constantly ease the watch away from the desired position. Well! Not with the OctoPod system. The position of the clasp is infinitely variable and once set remains there, ensuring that your watch stays where you would like it to be rather than where the watch would like to be! 
Regular price

Sale price

$94.00 USD

Unit price

per
Regular price

Sale price

$82.00 USD

Unit price

per
So what's different? 
Generally, on the face of it, very little! It's not until you delve a little deeper that the OctoPod system starts to tick all the boxes, it then goes on to tick boxes that you didn't know were even there! How can this be? It's a strap and a clasp! I'm sure that many will wonder how an elastic strap manages to tick any boxes at all with any degree of success! Let's break it down and find out why. 
Quality & design 
The first thing is that it's from ZULUDIVER, so little more needs to be said on the quality front. Those who have used ZULUDIVER straps will know exactly what I'm getting at here.
Regular price

Sale price

$12.00 USD

Unit price

per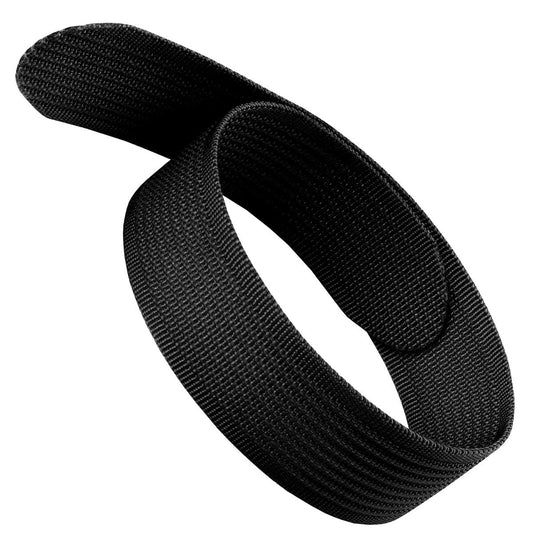 Regular price

Sale price

$12.00 USD

Unit price

per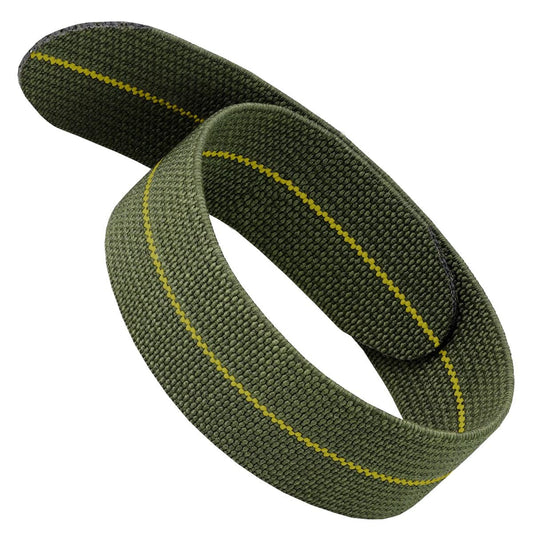 Regular price

Sale price

$12.00 USD

Unit price

per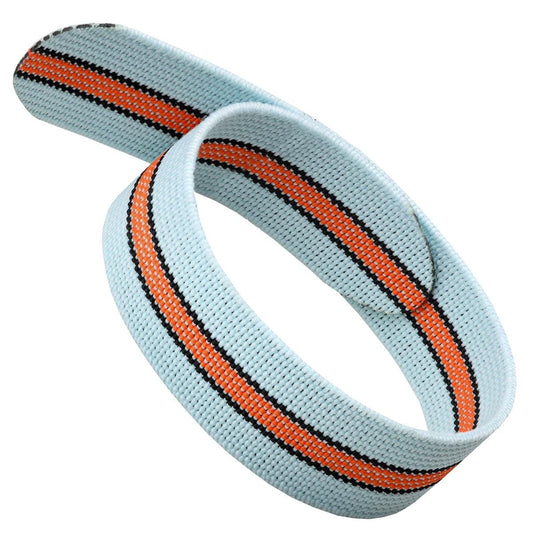 The strap itself is one-piece and looks identical to a single-pass NATO strap without the hardware. The strap passes through both spring bars in the same way that a NATO does and, this being the case, the increased security is maintained should you manage to pop a spring bar. No tools are required to attach the strap to the clasp either and it's infinitely adjustable; once correctly adjusted for tension, no more needs to be done. The elastane exerts just the right amount of force to hold even the 'beefiest' of watches in place while still remaining incredibly comfortable, even when worn continually for a few days; it doesn't pluck all the hairs out of your wrist either!
The clasp material is made from 316L austenitic stainless steel and has a twin-button release, this means that both buttons have to be depressed at the same time in order to release the clasp. The clasp is curved and follows, as much as possible, the shape of your wrist, while the strap blends seamlessly at either end. 
What else? 
The clasp is part of the OctoPod system and is of deployment design so it doesn't actually come apart when released; this ensures, with the assistance of the strap itself, that in the extremely unlikely event that both buttons are depressed accidentally, the strap retracts and the watch doesn't fall off!
These are just little things that often go completely unnoticed! The clasp material, as we've already covered is 316L and almost completely impervious to salt water, so much so that 316L is termed 'Marine Grade' stainless steel. The strap material is also completely at home in salt or freshwater, indeed, the strap material takes mud, dust, sand and grit in its stride; all that's required is a good wash in the sink when you're done. 
The cherry on top 
Being a diver, one of my biggest gripes is my watch becoming loose at depth due to the compression of the suit or glove. If I dive in a dry suit I normally prefer a cuff dump, which means that my watch has to be below the dump valve or it will impede the flow of air out of the suit when ascending. When it's below the dump it's on the neoprene glove, and that compresses with depth resulting in the watch becoming slack during your time at depth.
A slack watch gets caught on equipment, not to mention a myriad of other things when diving in or around wrecks. If I dive in a wet or semi-dry suit I have the same problem. The OctoPod system eliminates all these problems without any further adjustment! It expands to accommodate the suit, glove or both on the surface and then contracts when at depth; on ascending it expands again.
The watch stays exactly where it's placed for the entire dive. If I'm in the mountains during winter and using my watch as a navigational timer, I often wear it over my cold weather clothing; the OctoPod will no doubt deal with this situation also, again, requiring no further adjustment! 
Any watch? 
I've tested the OctoPod on two watches, the first was a Seiko 1000m 'Golden Tuna' and the second was a Christopher Ward Trident Elite 1000m Titanium GMT. Both are 'chunky' watches and both have a 22mm lug width.
Both watches were held in position perfectly once the OctoPod was adjusted correctly. Both watches were used during land-based adventures and the 'Golden Tuna 1000m' was worn while diving.
I've worn both watches on the OctoPod during cross-country runs and never felt that either watch was 'bouncing about' on my wrist. As part of the test both watches were also worn for three days and two nights continuously without removal; both watches remained comfortable throughout and left no marks on my wrist. I would consider that to be a reasonable test of any strap system! 
Could it be better? 
To be honest, it's difficult to see how. There is a multitude of different for the straps, with no doubt more planned as time ticks by, and the clasp is available in brushed self-colour or brushed black PVD depending on your preference. The straps can also be easily changed without the need for any tools whatsoever, so you can clean the lot in the sink!
The Last Word 
These are my thoughts on the OctoPod system as it copes with my personal lifestyle. For the past 25 years or so I've been a full-time adventurer so my gear has to work, often in extreme environments.
As it stands at the moment, I'm sold on it! It's trouble-free, comfortable and does everything that I require of it. On returning home it goes in the sink along with the watch where it gets a good scrubbing in warm, soapy water with a toothbrush before a rinse under the cold tap. It's then dried with a cloth and placed back on.
Oh yes! I almost forgot, the whole thing looks good as well! Being a ZULUDIVER I'm sure that it will stand the test of time but as yet, I can't actually vouch for that. I'm as interested as everyone else to see what it's like after six months or so of use; if it's still good after diving, climbing, hiking, mountaineering, travelling, mountain biking and cross-country running it'll get the full thumbs-up! 
I'll pen an update in a few months revealing the final verdict, but as of now, I'm exceptionally impressed. The OctoPod has got to be the most significant jump forward in strap design in recent years. Yes, it's the real deal, and no 'stretch' of the imagination is required! Apologies, low-hanging fruit and all that, you know how it is.