We are continually looking for ways to innovate and lift the humble Military Nylon strap to new dimensions. Along with advanced strap designs, one element we have always wanted to improve is the closing mechanism of a Military Nylon strap. To date, this has traditionally been a simple buckle which can arguably look a little lost when worn with more elaborate watches such as chronographs. Professional watch designers analyse how their products look when the wearer's wrist is revolved around 180 degrees, and it is as important to carry the style and branding through the strap length to the clasp or buckle. 
Some clasps have become almost as iconic as the watches they support – take for example the original Rolex Flip-Lock. It is as recognisable as the watch itself with the simple crown and embossed Oyster links matching the bracelet. It is so well known that you can tell someone is wearing a Submariner or Explorer II just by seeing the underneath of their wrist.
DEVELOPMENT OF PROJECT
 

OCTOPOD

To begin evolving how a Military Nylon strap fastens required the ZULUDIVER Team to fundamentally re-think the closing mechanism. After numerous prototypes and field tests, we concluded that a deployment clasp could be developed but it would require a complete redesign of the strap itself along with the creation of the bespoke clasp.
Regular price

$142.00 USD

Regular price

Sale price

$142.00 USD

Unit price

/ per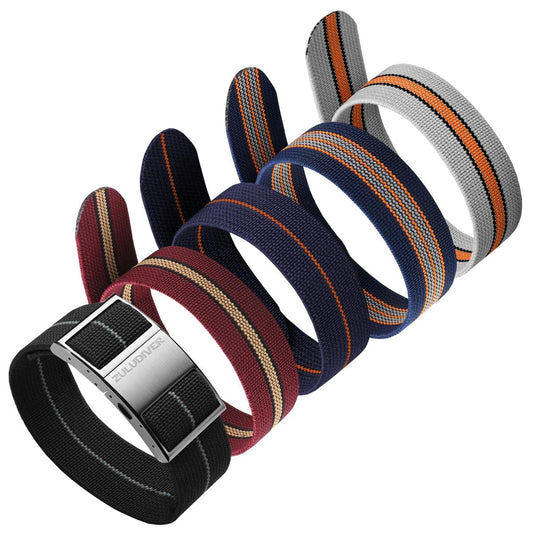 Regular price

$142.00 USD

Regular price

Sale price

$142.00 USD

Unit price

/ per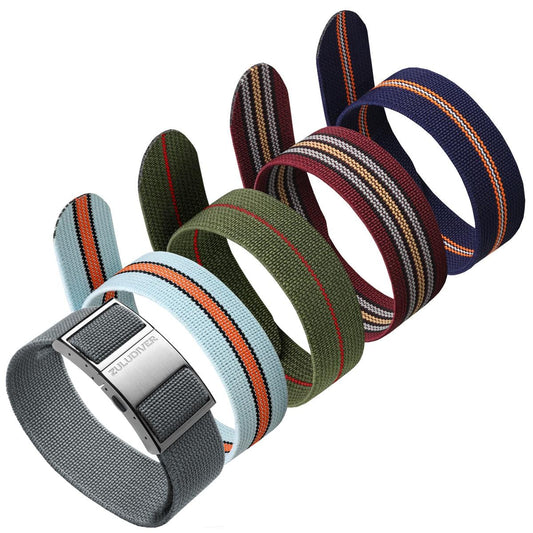 The clasp was first created in a design where a 2-piece Military Nylon strap could be firmly secured to both ends and not interfere with the closure mechanism. We tested early examples of our clasp by fitting specially trimmed Military Nylon strips, but these proved to be difficult to attach due to a lack of flexibility so we looked for a suitable alternative which would retain the classic Military Nylon strap look.
Recently we successfully introduced elastic Elastic Military Nylon strap, which are tightly woven and perform well in all environments. They hold the watch case secure to the wrist and fit more snugly than a standard Military Nylon strap. They are especially effective if worn over clothing, like a wetsuit, and keep the watch in position very well. Experimentation with the new clasp and trimmed Elastic Military Nylon proved these straps to be the perfect solution and soon the first functional prototypes were ready for trial.
INTRODUCING THE NEW ZULUDIVER OCTOPOD
Military Nylon strap
The OctoPod strap is a unique package offering the first high-end adjustable deployment clasp which fits bespoke Military-style straps. Its name derives from the fact that the strap folds eight times within the new buckle system, i.e.: 8-Octo. 
Regular price

$12.00 USD

Regular price

Sale price

$12.00 USD

Unit price

/ per
Regular price

$12.00 USD

Regular price

Sale price

$12.00 USD

Unit price

/ per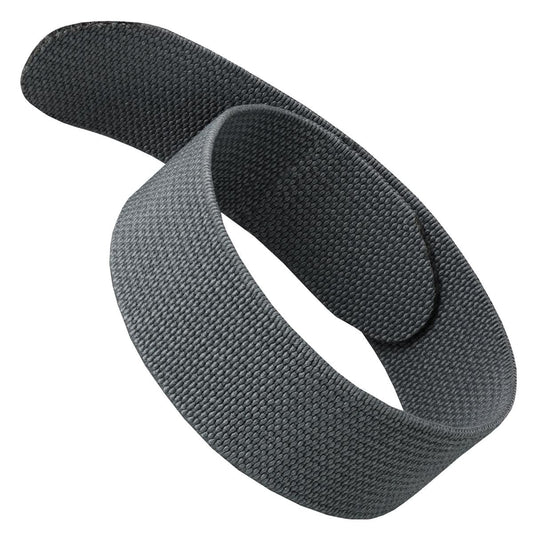 Regular price

$12.00 USD

Regular price

Sale price

$12.00 USD

Unit price

/ per
When fitted to a watch, and viewed from above, it gives a full Military Nylon strap look but revolving your wrist reveals a more striking deployment clasp which aesthetically compliments larger dive, outdoor, and chronograph watches.
The OctoPod starter pack is available with the deployment clasp and five bespoke elastic straps. These strap packs have been created to complement one another with the hope that several from the collection will suit the chosen watch platform. In total 48 straps have been developed in this major new series and these can be bought individually to further enhance the clasp and watch.
The OctoPod concept is just as tough as any traditional Military Nylon strap but gives a much more high-end look to your special watch. It is easy to change the straps for a different look and below we have made a video of how to fit the straps and clasp onto a Rolex.
This new strap fundamentally changes the way Military Nylon straps fit and are worn yet remains true to the look you want from a Military Nylon strap. Embrace the evolution and try a radically new OctoPod from ZULUDIVER.