WatchGecko Eco-Friendly Beer Mats (Pack of 5)
Regular price

Sale price

$5.00 USD

Unit price

per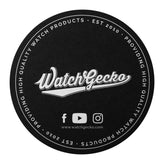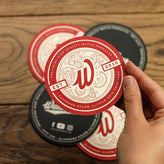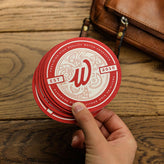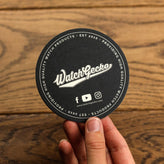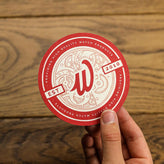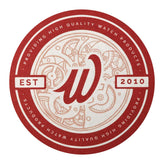 WatchGecko Eco-Friendly Beer Mats (Pack of 5)
Regular price

Sale price

$5.00 USD

Unit price

per
Carbon neutral since 2019
Introducing our WatchGecko beer mats, the perfect blend of sustainability and fun. Say goodbye to water rings and hello to dry, happy tabletops with these eco-friendly wonders. Made from wood-pulp boards sourced from FSC Certified forests and printed with vegetable-based inks.
After use, simply toss them in the recycling bin and watch them transform into something new and exciting.

But the true star of these coasters lies in their unbeatable absorbency. Like thirsty sponges, they eagerly soak up condensation and accidental spills, ensuring your tabletops remain dry and pristine.
These little champions are ready to jump into action and safeguard your tabletops from the perils of drips and spills. Don't wait any longer—grab your pack today and enjoy worry-free drinking!
Material: FSC Certified Wood-Pulp Board
Pack Size: 5
Printing: Vegetable-Based Inks (Litho-Press)
Size: 94mm Diameter
Thickness: 1.2mm