The last few years have seen the popularity of dive watches increase somewhat disproportionately, but why? Is it just a fashion craze, or is there another reason?
My experience as a dive instructor and commercial diver has spanned almost 30 years, along with my interest in watches, I'm able to give you the facts on exactly what's what. So, without further ado, let's dive in!
Squale 1521 Swiss Made Divers Watch, Ocean Blue Polished Case - Credit WatchGecko
Regular price

$1,266.00 USD

Regular price

Sale price

$1,266.00 USD

Unit price

/ per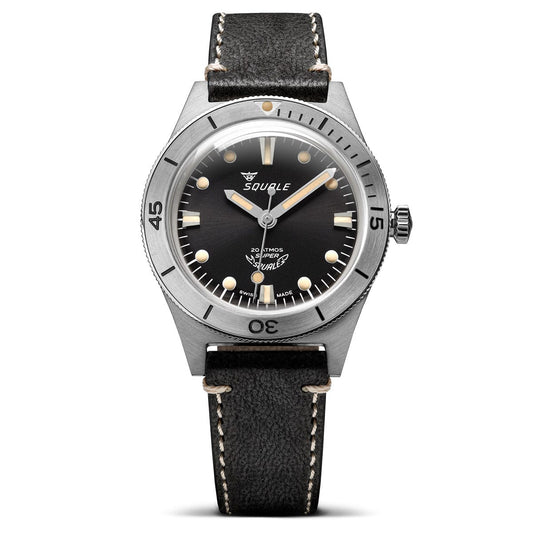 Regular price

$1,266.00 USD

Regular price

Sale price

$1,266.00 USD

Unit price

/ per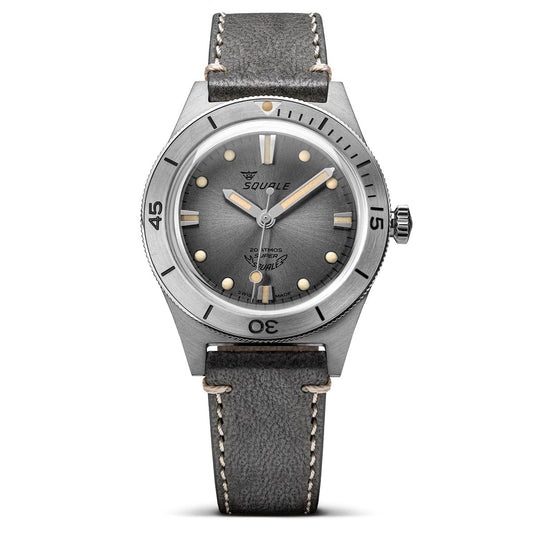 Regular price

$1,266.00 USD

Regular price

Sale price

$1,266.00 USD

Unit price

/ per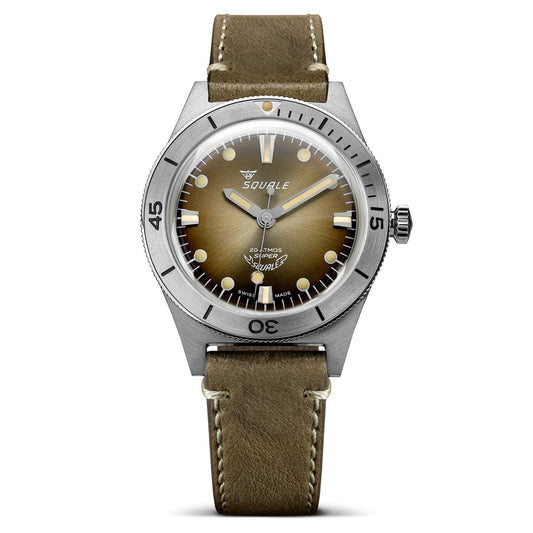 Do Divers actually use Dive Watches?
The short answer to that question is yes; they do; however, we need to look a little deeper to find out why. Scuba divers calculate their 'bottom time' using dive tables; Bottom time is the time from when you start your descent to when you start your continuous ascent to the surface, safety stop or decompression stop.
Divers will use the uni-directional, time-elapsed bezel to time this event. The timing of this event is extremely important, and exceeding the time may cost you your life! Nowadays, the vast majority of divers, including myself, use dive computers that measure and record every aspect of the dive, including on-gassing and off-gassing, but does this make the dive watch redundant?
NTH Thresher Automatic Dive Watch - No Date - Credit WatchGecko
My opinion is no, definitely not! I never, ever dive without my dive watch as a backup, and what's more, I always set the time elapsed bezel at the start of my descent. While I would dive with my watch and no computer, I would never even consider diving with my computer and no watch. Saturation divers tend to use a dive watch for timing various tasks, although, generally speaking, the surface vessel takes care of most things so that the divers can get on with their task in hand.
The dive watch remains an incredibly important piece of equipment and will likely do so for many years.
What makes a watch a Dive Watch?
The obvious answer to this question is being highly water resistant, but other important aspects need to be covered. ISO 6425 covers the main points, and when you see this on a watch, you can rest assured that it has all that it needs for recreational scuba diving; look for the word 'Diver's' on the dial.
Formex REEF Automatic Chronometer - Blue Dial / Blue Bezel - Credit WatchGecko
o be safe, a minimum of 200m is now considered the norm, with many manufacturers going for 300m. It must have a uni-directional or locking bezel, a running second hand, and it must be fully visible in complete darkness, including the second hand and the bezel 'pip.' A screw-down crown is highly recommended. Indeed, I would never buy or wear a dive watch unless it had a screw-down crown. A watch with an internal rotating bezel cannot be used effectively and should be disregarded as a dive instrument.
Some watches are equipped with a gas escape valve, or, to be more precise, a helium escape valve, but unless you're a saturation diver, a helium escape valve is about as much use as a chocolate fireguard!
Why are Dive Watches so Popular?
I've been wearing dive watches since I was 16, so for me, they've always been popular. The attraction is that a dive watch will stand all the rigors of my everyday life; I don't have to give it any special treatment or worry about what I do or where I go in it. With advancements in material and manufacturing technology, dive watches have become much more wearable, with many being quite capable of holding their own as a dress watch; this has made the dive watch a viable, one-watch proposition.
Nodus Sector Dive Automatic Watch - Pearl Dial - DLC Bezel - Credit WatchGecko
Many just like the look of a dive watch; some find the toughness of a dive watch suits their adventurous lifestyle, while others use it for its intended purpose. Whichever category you belong to, you can rest assured that the dive watch is one of the toughest and most resilient of all watches.
What are the best dive watches?
When asked, many would regard 'Rolex' as the best, but the reality of the situation is quite different. I dived in a Rolex Sea-Dweller for 18 years, and yes, it's a fantastic watch; there's absolutely no doubt about that. The fact of the matter is that watch design has come on in leaps and bounds over the last 10 years or so, and this has resulted in dive watches that are much better for actual diving.
Seiko probably has the best range of affordable diving watches, with the 1000m 'Tuna' series being the best affordable dive watch on the market today. While not being quite as versatile as the Sea-Dweller above the waves, the 'Tuna' undoubtedly leads the way below them.
NTH DevilRay Dive Watch - Vintage Orange - WatchGecko Exclusive 
The HELM Komodo, Vanuatu, and Khuraburi are excellent and probably the best-value dive watch on the market; they are pure tool watches that deliver 100%. Certainly, Omega's '6000m Ultra Deep' is a joy to behold if you can justify the £11,700.00 price tag.
Certina is a brand that is all too often overlooked, but they offer excellent quality and value with their DS (Double Security) Action series of watches. Citizen, NTH, and Formex are also more than worthy of a mention, along with Christopher Ward and DOXA. Last but certainly not least, there's Sinn! German engineering is at its very best; their diving watches are legendary, and although not cheap, they are up there with the best.
I'm sure that there must be many more questions, and the WatchGecko team are always happy to help out.