Sometimes life calls for a watch that is incredibly accurate. Maybe you're in an industry that can't afford for you to be late, even by a minute, or maybe you're simply a sucker for the details and you like to know your timepiece is confidence in its accuracy. Either excuse is certainly enough to warrant a COSC-certified watch.
What does COSC mean?
In the world of watches, it makes sense that precision and accuracy are prioritised. Sure, many of us wear and collect watches purely because of the way they look and feel, but at the end of the day, they also need to tell the time well. One of the hallmarks of timekeeping accuracy is COSC certification. COSC stands for Contrôle Officiel Suisse des Chronomètres which translates to the Official Swiss Chronometer Testing Institute in English
Established in 1973 in La Chaux-de-Fonds, Switzerland, the Contrôle Officiel Suisse des Chronomètres became responsible for certifying the accuracy and precision of mechanical watches. In essence, COSC certification serves as a testament to a watch's ability to maintain consistent timekeeping within stringent tolerances. Obtaining a COSC certification is no simple feat. A watch must undergo a string of rigorous tests over a period of several days in various conditions. These tests evaluate the watch's accuracy at different temperatures, positions, and against different levels of magnetism. The goal is to determine whether the watch meets the COSC's exacting standards, which demand an average daily rate of -4 to +6 seconds per day.
Whether or not you need a COSC watch is entirely up to you, your lifestyle and preferences. COSC certification certainly carries an air of prestige, and it's a nice feeling knowing the craftsmanship behind your timepiece favours accuracy and precision. While there are plenty of non-chronometer mechanical watches out there more affordable than those listed below, we're about to prove that even COSC-certification can come at a reasonable price if you look hard enough.
Regular price

$1,722.00 USD

Regular price

Sale price

$1,722.00 USD

Unit price

/ per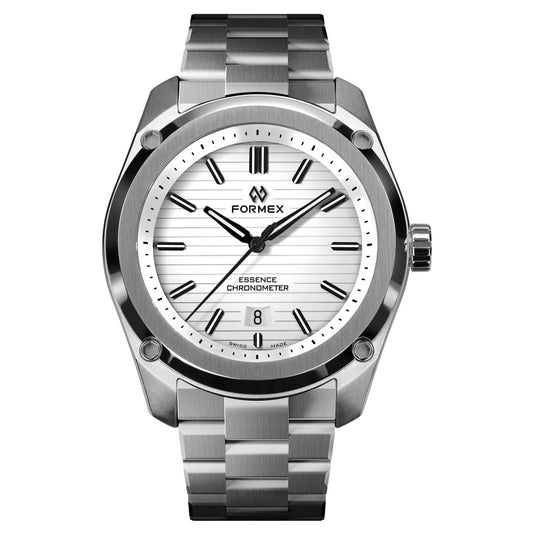 Regular price

$1,722.00 USD

Regular price

Sale price

$1,722.00 USD

Unit price

/ per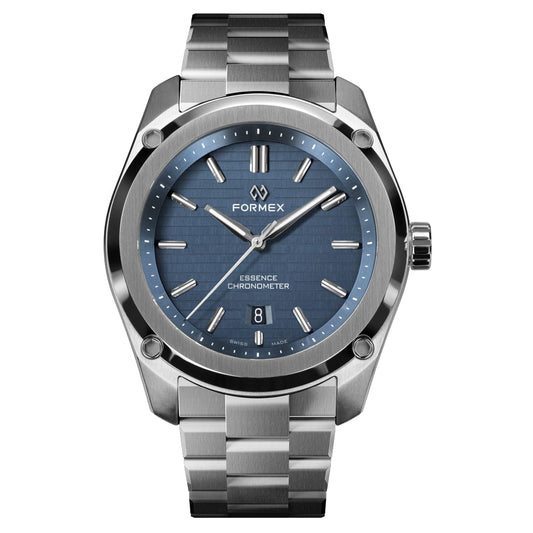 Regular price

$1,722.00 USD

Regular price

Sale price

$1,722.00 USD

Unit price

/ per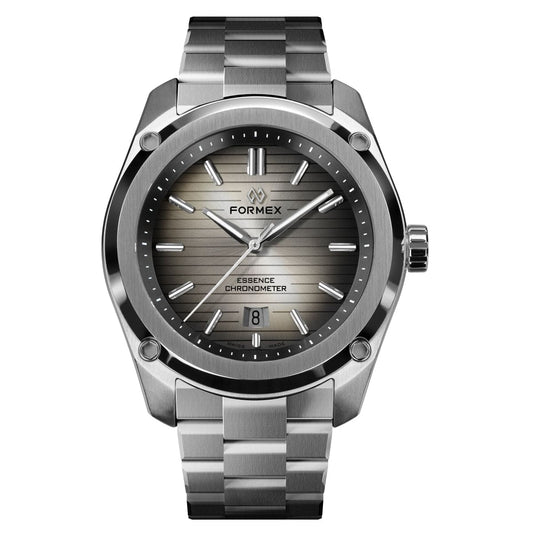 Charlotte's Top 5 COSC Watches under £2,000
Tissot Le Locle Automatic COSC
Surprisingly, or maybe unsurprisingly depending on how you view things, most of the COSC watches on this list are from smaller, lesser-known brands – particularly those nearer the top of our list. One affordable COSC-certified watch from a bigger name however is the Tissot Le Locle Automatic COSC. The Le Locle collection by Tissot hosts a wide range of automatic watches, but only a handful of them are COSC-certified. Those that are proudly display the accreditation at 6 o'clock on the multi-finished dials. The cases measure to 39.3mm with stainless steel or gold-plated construction, sapphire crystal glass and exhibition case backs so you can admire the chronometer grade ETA 2824-2 within.
Christopher Ward C65 Aquitaine Bronze - Credit Christopher Ward
Christopher Ward C65 Aquitaine Bronze
Christopher Ward C65 Aquitaine Bronze - Credit Christopher Ward
It's not easy to find a bronze watch under £2,000, let alone one that is COSC-certified, so we felt obliged to include the Christopher Ward C65 Aquitaine Bronze watch in today's run-down. This handsome dive watch has plenty going for it; there's a 200 metre water resistance, neatly-balanced 41mm diameter and a beautiful rich-blue dial and bezel. It's case and movement, however, are the stars of the show here. The former is engineered entirely from bronze, a metal which will develop its own unique patina over time, becoming completely bespoke to the wearer. The latter is the COSC version of Sellita's SW200-1 automatic winding movement with 26 jewels and a 38-hour power reserve.
Formex Essence Thirty-Nine
Formex Essence 39 - Credit WatchGecko
We have a bit of a soft spot for Formex here at WatchGecko. We have been lucky enough to get hands-on with many of their designs over the last few years and we have even collaborated together on a range of military-style straps for the Formex Essence collection. Because of this, we can attest to the durability and precision of the Formex Essence's Sellita SW200-1 chronometer-graded movement. The 41-hour power reserve-worthy calibre is put on display through the case back, protected by a 39mm 316L-grade stainless steel case, sapphire crystal glass and a 100 metre water resistance. The dial of the Formex Essence Thirty-Nine watch is also beautifully executed, offering vertically-brushed finishing with CNC-machined horizontal lines in blue, white, silver, black, green, mother of pearl and red. I mean come on, that red dial is just *French kiss*.
Formex Essence 39 - Credit WatchGecko
MIDO Ocean Star 600
The Mido Ocean Star 600 was an easy choice for us when we were deciding on our top COSC watches. Why? Because there are only a few diver's watches built to this level below £2,000. Not only does this design warrant a scratch resistant ceramic unidirectional rotating bezel and an impressive 600 metre water resistant rating, but we're guaranteed a seriously impressive automatic winding movement. Of course, the movement is chronometer-certified, but it also is fitted with a silicon balance spring for high levels of anti-magnetism and a weekend-proof power reserve of 80 hours. There's a nice selection of choice too, with the 43.5mm cases finished in uncoated steel or black-coated steel paired with blue or black bezels and dials.
BALL Engineer III Marvelight
BALL Engineer III Marvelight - Credit Ball
One luxury watch brand that is certainly not afraid of COSC-certification is the BALL Watch Company. They have several families with their portfolio promising chronometer grade movements, but for us, the BALL Engineer III Marvelight takes the cake and today takes our top spot. There's something effortlessly wonderful about these designs; at first glance they look like sophisticated dress watches with slender 40mm cases and refined bracelets but inside they uphold levels of precision and durability worthy of an outdoors watch. BALL Engineer III Marvelight watches are 100 metre water resistant, anti-magnetic to 80,000A/m and of course are accurate to -4 to +6 seconds per day thanks to the automatic-winding BALL RR1103-C movement. To top it all off, the black, blue, green, red or grey dial is generously adorned with the Swiss watchmaker's patented micro-gas tube technology for incredibly glow-in-the-dark luminosity.
That concludes our Top 5 COSC Watches feature.
Do you agree with our opinions, or would you have chosen a different model for your number one spot? Let us know in the comments below!