Does Swiss Made really matter anymore? A year after the latest changes to Swissness laws, read the Geckota team's take on Swiss made watches…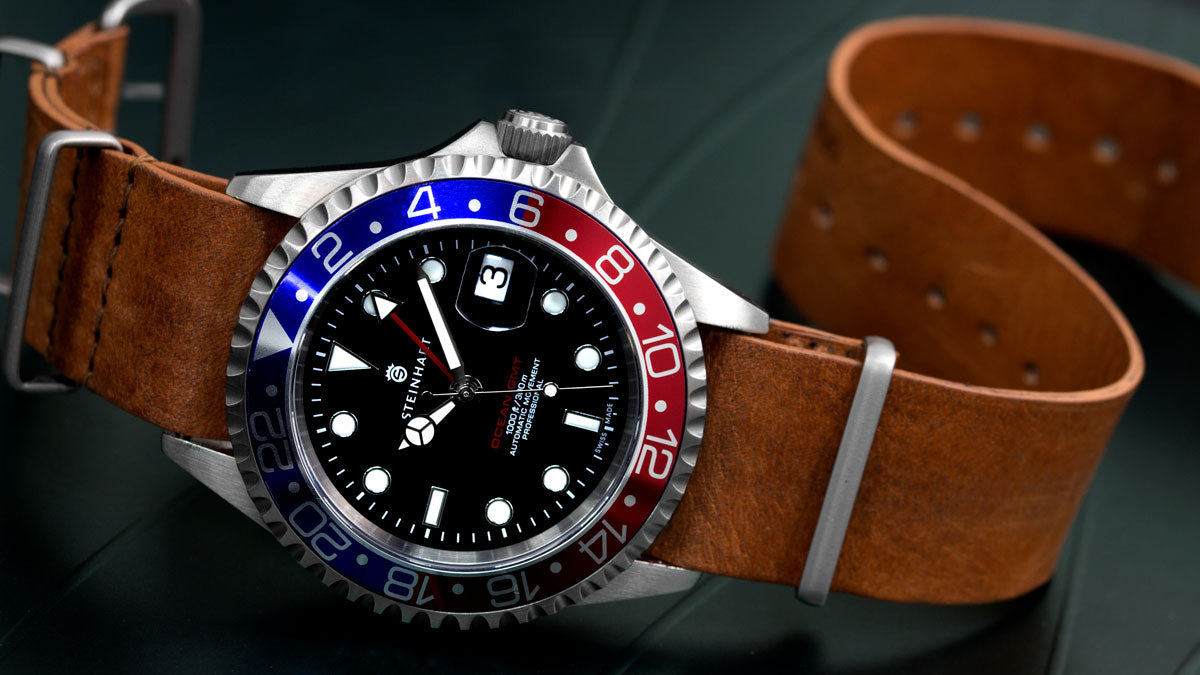 I'm biased. I adore Switzerland and anything Swiss and have done for decades, since first visiting Schaffhausen, home to IWC, in 1969! That said, I'll be as objective as possible as we investigate whether 'Swiss Made' remains important for watches and why the subject arouses such strong passions…
It's an important time in Swiss watch history! 'Swiss Made' is topical because just over a year ago, new Swissness laws came into force. Swiss Made is highly emotional in watch circles. When James Breiding starts the watchmaking chapter in Swiss Made – The Untold Story behind Switzerland's Success, he writes '…by the mid-20th century, the exclusive mark of a quality watch was the words "Swiss Made" on its face.'
Image courtesy of Oris Press Release / https://www.oris.ch/
Why is Swiss Made an issue?
So why all the fuss? Well, there's the whole question of what constitutes 'Swiss Made' for watches. If you read Europa Star, you'll know they've been examining this with issue-by issue opinion pieces from industry figures such as H. Moser & Cie's Edouard Meylan, Brand 41's Claudio D'Amore and Jean-Daniel Pache, President of the Federation of the Swiss Watch Industry (FH). The 'Swiss Made' issue is traditionally thorny. Once, unless it was a fake, a Swiss watch was, well, a watch made in Switzerland, but now, with the globalisation of the industry and strong contenders from outside Switzerland, it's not so straightforward…
Some people shun Swiss watches
What's more, there are those who shun Swiss watches; maybe through inverted snobbery, an inability to engage with Swissness, or even dislike for real or perceived business practices.
And of course, superb watches are made outside Switzerland. Germany, for instance, has a long tradition of watchmaking expertise, with Nuremberg clockmaker Peter Heinlein arguably being the inventor of the watch as we know it today. Japan also has long made excellent watches that combine value and quality and have increasingly addressed the ultra-luxury end of watchmaking. Just think Grand Seiko, which, in 2017, got independent brand status. In watch circles, Swiss movement vs. Japanese movement is another topic that prompts vigorous debate.
Recently, countries like these have stepped up a gear into the luxury watch domain that's traditionally been closely associated with Switzerland. If we're honest, the Swiss watch industry hasn't always done everything it could to engender continued loyalty from distributors, independent repairers and watch aficionados who buy its output. Despite this, Swiss watches and the 'Swiss Made' label remain coveted aspirational objects. And Geneva based Rolex remains, not only the world's most valuable watch brand, but the fifth most valuable luxury brand, period (Source: Kantar Millward Brown, BrandZ Report 2017). Love it or hate it, Swiss Made is too well entrenched not to matter. But maybe it doesn't matter quite how it used to, perhaps even to the extent that with the dilution of Swiss Made, the marker now has little value for genuinely Swiss made timepieces. Ouch!
Of course Swiss Made matters…
'Watches and penknives, along with cheese and chocolate, are perhaps the best known products to be made in Switzerland. Part of their success has been that they come with that "Swiss Made" label guaranteeing quality and reliability.' – Diccon Bewes
Whether you like Switzerland and Swissness or not, it's hard not to respect the country's traditional values of precision, reliability, high quality. Or the notion of 'on-timeness', whether applied to little red trains or million-franc Richard Mille creations. The fact that Swiss trains don't always run quite as precisely as we're led to believe, and even an expensive Swiss mechanism can go wrong occasionally, doesn't detract from the overall perception of things Swiss.
Watches are synonymous with Switzerland. With a few exceptions, this brings well-honed dogmatism that 'real watches' – Swiss watches – are made a certain way. And that the Swiss way of watchmaking brings reassuring conformity and watchmaking 'codes' that dictate what a 'real' watch should be.
Patrimony and generations
Take the notion of patrimony (a legal concept of inheritance from one's father) underlying Vacheron Constantin's flagship. It's the same idea that, epitomised by Patek Phillipe's idea that we never actually own a watch, we merely look after it for the next generation, captures the idea of horological conformity passed down through generations of watchmakers. It's Swiss watchmaking tradition bottled as effectively as Henniez mineral water from La Broye, just down the road from Vacheron Constantin's Geneva headquarters. And the essence of that tradition? Apply traditional techniques and principles, don't stretch rules too far, and don't undermine authenticity.
Furthermore, expensive (or very expensive) matters, have your own manufacturing facility, and don't fear demonstrating the pinnacle your finishing skills on watch parts that only other watchmakers will ever see…
Keeping tradition alive and respecting it
In the case of Vacheron Constantin, one of the top Swiss luxury watch brands, patrimony isn't just the name of a flagship timepiece. It's a 263-year watchmaking tradition giving this brand legitimate bragging rights to be the world's oldest continuously operating watch manufacturer. For them and their ultra-luxury peers, 'patrimony' means keeping tradition alive and respecting old values. Values going back to when telling the time was a luxury for only the wealthy. If you can add the Seal of Geneva or similar quality mark, even better. That's the mark of a real Swiss watch.
So 'Swiss Made' definitely stands for something. But what exactly do the words on the watch dial of our Tudor Black Bay, Schwarz-Etienne 'Roswell' or Omega Speedmaster mean?
So what does 'Swiss Made' mean?
'Made in Switzerland 'is such a hallmark of good craftsmanship that everyone wants to mimic it.' – Diccon Bewes
Without doubt, today's meaning of Swiss Made is different – and arguably less clear, despite a 32-page explanatory document – to what it was 50 or 60 years ago. That was before Seiko and Citizen took the quartz movement, redefined an industry for a decade, and nearly extinguished Swiss watchmaking…
We all know how, after the traumatic quartz crisis, Nicolas Hayak's Swatch transformed and reinvigorated Swiss watchmaking. He did it with an inspired two-pronged approach: high-volume, cheap, fashionable, Swiss-made Swatch watches at the low end of the market; and the concept of watch as luxury item, not just a utilitarian wrist-worn tool, at the other. A decade before this Swiss watchmaking renaissance, 1971's Swissness laws had been passed. They defined what a watch had to demonstrate to qualify for the coveted 'Swiss Made' label. Essentially, 50% of the movement had to be Swiss made…
In 1992, after battling the EU (formerly the EEC), revisions were incorporated. These introduced requirements for assembly and final inspection in Switzerland as well as the original 50%-Swiss requirement.
The latest changes in Swissness law came into effect on 1 January 2017. The 'pro' movement believes the changes will ensure that buyers of Swiss Made watches will know their product is strongly linked to Switzerland and that every important production step took place there. As a result, the pro-movement maintains, long-term consumer trust will be safeguarded. What's more, all Swiss manufacturers will benefit from the tighter rules and Swiss Made will be better protected abroad.
Wrong idea, wrong time?
The opposition view is that the new law is the wrong idea at the wrong time and that explicitly excluding Swiss cost elements from 'Swissness' was a mistak. Additionally, that the opportunity to compare value added in Switzerland with imported value was missed. And that quality will be downgraded when manufacturers try achieving Swiss Made by importing lower-cost watch parts. Concluding a think piece in Revolution magazine, Mondaine's Ronnie Bernheim says: '…timing was not on the law's side because the law was debated during a phase of economic euphoria. Talking to federal politicians, I hear that the law would not pass in its current form nowadays…only some big Swiss and non-Swiss Made companies will eventually benefit.'
The debate goes on, but the new ordinances are in force and the watch industry must work with them. Given that there's clearly something important to protect, what are the main arguments for the continued cachet of 'Swiss Made'
'Few luxuries embrace the confounding combination of beauty and function of a Swiss wristwatch.' – Erik Sherman writing for Swiss coatings manufacturer Oerlikon. When putting the case for Swiss Made, where better to start than the incontrovertible, centuries-long history of Switzerland as a centre of watchmaking excellence with its incomparable assemblage of horological activities.
Without doubt, the watch is one of the things that made Switzerland famous. Study Swiss watchmaking history and the key message that you'll get is how, in 1541, Geneva's Jean Calvin became leader of Switzerland's Reformist movement, which banned jewellery making in Geneva with consumption regulating laws. A replacement was urgently needed for the jewellery business. It came in the form of watchmaking skills brought by French Huguenot refugees. Calvin deemed watches to be practical instruments, rather than indulgencies, so their production and sale was allowed. 'Swiss Made' had begun…
The rest is history, the accumulation of centuries' skills, experience and reputation that was nearly undone by the quartz crisis before the 1980s renaissance in Swiss watchmaking. Plenty of watch lovers will pay royally for such provenance. For instance, the bloodlines of brands such as Vacheron Constantin, Jaeger-LeCoultre and Patek Phillippe go back to the industry's earliest days.
Image courtesy of Patek Philippe Press Release / https://www.patek.com/en/home
The essence of Swiss watches' appeal
Make no mistake, the finest, most established Swiss brands are more than ever an expensive (some say hugely overpriced) luxury that's only partly about telling the time. And over time, the furtherance of classic Swiss design and manufacturing (plus some modern technology) has fuelled and reinforced watch fans' passions and love for Swiss watches. This enthusiasm is beautifully captured by British travel writer, journalist and broadcaster S. P. B. Mais in I Return to Switzerland, written just after World War 2. The book describes a family trip to Switzerland with his family immediately after the rationing and restraint of the war years in Britain. You'll struggle to find a better summing up of the appeal of Swiss watches than this:
'I entered a watch shop. There was a steel-cased wrist-watch. It contained every gadget that I most want, a luminous dial, the day of the week and month, the phases of the moon, and I think a sliderule and logarithmic tables. "Combien?" I asked. The girl said, "Three hundred and ninety francs." I translated that as £23. I hadn't as much in Swiss Francs with me. I had started the day with 640 francs. I seemed to have reduced that to a few five-franc notes. "It's fantastic," said Lalage. [One of Mais' daughters who, throughout the book, is painfully uncomfortable with her father's profligacy.] That's quite right," I said. "It's time to go." We went, Lalage jubilant, I as sad as Adam leaving the Garden of Eden.'
Swiss watches command a 100% premium
Just as Mais enthused about what was probably a Breitling ref 808 steel Chronomat 217012 with moon phase), generations of fans have appreciated owning the engineering and reputation of Swiss watches – and will pay royally for the privilege. How royally? Well, the respected Swissness Worldwide 2016 survey by the University of St Gallen and brand consultancy Jung von Matt/Limmat reveals that we'll typically pay a 100% premium for a Swiss Watch compared to competitors.
Of course, whether it's a four-hundred franc Swiss Military Hanowa or Vacheron Constantin's completely impractical, one-off Reference 57260 (£6.6 m, fifty-seven special complications and 2,826 parts), to be genuinely Swiss in our global village means meeting certain criteria. And these have been changing, as we'll see later…
Heaven forbid, but as well as confirming the premium for Swiss luxury watches, the 2016 report also announced that 'Made in Germany' had, for the first time, knocked ''Made in Switzerland' off top spot …more later, when we discuss alternatives to Swiss Made watches…
Not all Swiss watch manufacturers are equal
Look closely at what makes genuine Swiss watches 'Swiss' and we see that not all 'Swiss' watch manufacturers are, as one commentator observed, 'as equal in their patrimonious pursuits.' But first, let's see why some people struggle with Swissness – and Swiss watches…
The home of benevolent neutrality, the Red Cross, the League of Nations, cuckoo clocks and quality chocolates…or a key imperialist power and the world's number one receiver of stolen goods?' – the cover blurb from Switzerland Exposed by Jean Ziegler.
Since childhood, I've been fascinated by Switzerland and everything Swiss, have travelled extensively there and become interested in the watches of Switzerland. I have Swiss friends and have done business in Switzerland too – ranging from working with Alusuisse in the 1980s to visiting Baselworld for Geckota…
Switzerland attracts criticism
Not everyone shares my affinity for Switzerland and everything Swiss. Maybe it's a reaction to a perceived smugness of those fortunate, affluent, Swiss tucked away in their cute alpine republic (it isn't always, like every country, Switzerland has its dark side). Or perhaps it's just the politics of envy at work. Whatever the reason, Switzerland attracts criticism. And not just from abroad…
Over decades, I've heard people's objections to Switzerland and Swissness. Grumbles ranging from observations that it's too neat and twee, to those of high profile critics such as Swiss sociologist Professor Jean Ziegler. His 1978 book Switzerland Exposed includes blurb describing Switzerland as, 'the home of benevolent neutrality, the Red Cross, the League of Nations, cuckoo clocks and quality chocolates…or a key imperialist power and the world's number one receiver of stolen goods?'
From time to time too, the Swiss watch industry is cast as a microcosm of everything supposedly wrong with Switzerland. Could it be that where there's smoke, there's fire?
In Timekeepers, Simon Garfield describes how, in setting up his Rebelde microbrand, Australian-based watchmaker and dealer Nicholas Hacko rebelled against what some perceive as a Swiss closed shop for watch repair. According to Garfield, quoting Hacko, this closed shop 'led to a great many experienced craftsmen struggling for their livelihoods…the same repairers who have been keeping the Swiss industry alive for a hundred years!'
Garfield describes Hacko's industry credentials and his love-hate relationship with Swiss brands: '…he calculates he has sold more than 9500 Swiss timepieces and repaired 17,000 – and in all roles he has recently come to admire and loathe the Swiss in equal measure.'
Arrogance and contempt for the watch trade
One doesn't have to look far to find allegations of arrogance from Swiss brands, especially the biggest, most dominant members of Switzerland's horological hegemony. There are accusations of pushiness (bullying even) with wholesalers too. In Europa Star 2017 Ch. 4, a small Geneva watchmaker and dealer who represents several Swiss brands expresses outrage at '…the contempt with which the brands have treated us, the little people.' His rant continues as he describes how it has become harder to get hold of parts: 'Sometimes it's impossible. It's not a "service" anymore; it's become a "profit centre" as they call it. For clients, the cost has doubled or tripled. And don't get me started on turnaround times. Clients wait weeks and pay ridiculous prices, when I can do the same in a day.'
Even top Swiss made watches won't run forever. And with repairs comes clear disquiet (as you can read in a www.swissinfo.ch article about major brands attempts to retain as much watch business as possible themselves). Listen to industry critics and you'll hear accusations of Swiss watch brands' increasing tendency to restrict supply of spare parts to repairers – even Swiss-domiciled, factory-trained ones (www.swissinfo.ch, Why Swiss watch repairs are becoming a pain).
How much Swissness ('the Swiss Made issue')
'The sole value of a true luxury brand, its name, should suffice to legitimise it regardless of any other label.' – Serge Maillard
So the new Swissness ordinances for the watch industry were introduced on 1 January 2017 – the first major overhaul of the rules since 1971's 'purity law' to strengthen the geographical indication 'Swiss' or 'Swiss Made' for watches and watch movements.
Merciless exploitation of Swiss values
Even if a watch isn't 'Swiss Made' in the purest sense of the law, Swiss identity is so strong that almost any association, no matter how tenuous, has potential value for watch marketers. And the potential for numerous legal pitfalls too. Just read the Federation of the Swiss Watch Industry FH's Guide to the use of the designation 'Swiss' for watches. The attractiveness of association with Swiss values has been mercilessly exploited by everyone from fake watch makers to ambitious Far Eastern companies seeking to exploit the letter of the law, if not its spirit. Their objective? To gain the coveted, commercially valuable 'Swiss Made' status.
So here's the thing. Back in the day, long before S. P. B. Mais coveted that watch in 1940s Basel, there was no doubt about whether a genuine Swiss watch was properly Swiss. Back then, Swiss made, meant made, in entirety, in Switzerland. Upon this provenance, nurtured since Calvin's time, was Switzerland's reputation for watchmaking excellence crafted with the precision that today goes into a Schwartz Etienne, Breguet or Zenith timepiece.
However, over centuries, our world has changed. In the 1940s or 1950s, before the rise of cheap foreign labour, Swiss watches cost what it cost to make in Switzerland's valleys. Nowadays, more and more manufacturers at diverse price points manufacture in low-labour-cost countries – typically China. And from the progressive globalisation of the watch industry, and the efforts of (generally low-end) watchmakers to maximise profits and shareholder returns by managing the balance between Swiss made and overseas-sourced parts within the constraints of the Swissness laws, has emerged one of the prickliest questions in today's watch industry: when can watches legitimately bear the prized words 'Swiss Made'? And what do those words mean, beyond the sound of rattling tills and whirring credit card machines?
Codifying Swissness
The 1971 Swissness law codified what 'Swissness' meant – at its heart, the requirement that at least 50% of the value of a watch's movement had to be from within Switzerland's frontiers. As a result, to cut a long story short, manufacturers could import 100% of cases, dials, hands and straps and their watch was still eligible for coveted 'Swiss Made' labelling. This mainly applied to the low and medium end of 'Swiss Made' watches. As far as one can ascertain behind the smoke and mirrors of business secrecy, big brands luxury Swiss watches continued to be pretty much as Swiss as you can be. Even now, after decades of the law being exploitation to the letter, the Deloitte Swiss Watch Industry Study 2017 says:'On the higher end of the market, brands are less concerned with these new rules (January 2017) as many were already above the new threshold and closer to 100%.'
Dilution of authentic Swissness?
Historically, the issue of Swiss Made for high-end brands has been more about the deleterious effect of low and mid-market brands being able to proclaim themselves 'Swiss Made' than any concern that they, the big names, were diluting their authentic Swissness.
If foreign sourced parts and components are used by big brands (beyond the law's allowances for parts and materials not available in Switzerland), is hard to ascertain. Maybe it's impossible. Few Swiss companies have been as candid as TAG Heuer. They admitted sourcing basic calibres from Seiko, a member of the Swiss Chronometry Society (SSC), before modifying them (in Switzerland) into the Cal. 1887 movement.
Maybe, in time, globalisation of the industry will decline again, but for the moment it remains a challenge – may be one that can never be fully resolved to everyone's satisfaction, as Richard Mille was quoted as suggesting back in 2013.
Does pure Swiss-made low-end watches exist?
Increasingly, particularly at the lower end the market, one might legitimately question whether the pure Swiss watch still exists – and ask whether it really matters. Swiss movement maker Ronda AG uses Far East-sourced components in its movements and TAG Heuer used that Seiko base for the Cal. 1887. In parts of Swiss watchmaking, there's a tradition of basing one's own mechanisms on outsourced calibres. So why not source them outside Switzerland?
In Europa Star 2017 Ch. 3, Serge Maillard says: 'The sole value of a true luxury brand, its name, should suffice to legitimise it regardless of any other label. "I like the attitude of Rolls-Royce. When you see their 15-minute YouTube video the first thing they show is that the aluminium chassis arrives from Germany! So what? It's a Rolls-Royce. It is highly likely the best aluminium chassis in the world. It is confidence in the brand itself that counts." 
One certainty is that it will continue to be hard, if not impossible, to ascertain exactly how Swiss most watches are. The best one can guarantee achieving is whether they meet (or don't) the new Swissness criteria. And that the lower down market you go, the less pure Swiss watches are likely to be. But how impure, and does it really matter…?
New law: new controversy
You'd expect any attempt to preserve the integrity of a long tradition – a national institution – and its values to be welcomed. Unfortunately, the latest tightening of the rules has been controversial and polarising from the start. The Federation of Swiss Watch Industries FH petitioned for a more stringent 80% rule. And a large lobby wanted the maintenance of the 50% status quo. Despite this, the new legislation changed the percentage for Swissness to 60%, albeit of the whole watch, not just the movement. The main plank of the argument against a higher percentage? It was that exceeding 50% would actually cause more long-term problems by compelling some Swiss manufacturers to source abroad where they don't currently do so. Furthermore, there's a view that having to produce a higher percentage of their watches in high-salary, high-tax Switzerland, could catastrophically squeeze small company margins. That wouldn't be helpful at a time when companies are already pressured by a strong Swiss franc.
The 'Swiss Made' paradox
Furthermore, the antis maintained that, with sufficient high-cost Swiss R&D, it will actually be easier than ever to get foreign watches over the 60% threshold. A common concern is that if manufacturers import cheaper, lower-quality, components, the Swiss percentage of the watch actually rises. The result, paradoxically, may be lower-quality watches qualifying for the 'Swiss Made' label that supposedly supports traditional Swiss quality!
Whatever the answer, the whole question of Swissness and percentages contains more holes than Gruyere. No surprise then, that in 2017 H. Moser created their patriotic Swiss Made Watch. It featured a case made from resin-bound Vacheron Mont d'Or, a Swiss cowhide strap and a carefully pitched CHF 1,081,291 price tag. That was significant: it cleverly referenced the founding date of the Swiss Confederation, 1 August, 1291. The one-off went to a private buyer, with proceeds going to support independent Swiss watchmaking. Furthermore, as of 2017, Moser no longer puts 'Swiss Made'; on their substantially Swiss-made timepieces. It's their protest at lax laws which they see as favouring companies that source outside Switzerland.
Brands trying to justify themselves
We quote Moser's Edouard Meylan, in Europa Star. He said, 'The Swiss Made label is useful to brands trying to justify themselves, this is not the case of the high-end manufacturers for which the product should express on its own the highest level of quality and craftsmanship.'
Maybe now, after a good run, 'Swiss Made' is just an outdated and chimeric notion. Perhaps today's real issue is more about brands, their size and their product quality, not where they're made…
Brands and size; not just Swissness
'The "Swiss-made" label does not defend Swiss values and expertise' – Claudio D'Amore, Code 41
In a 2014 New York Times article, 'How Switzerland Came to Dominate Watchmaking', Victoria Gomelsky quotes Maximilian Büsser, founder of avant garde Swiss brand MB&F on Swiss brands' roll in the future of watchmaking: 'The existing players,' says Büsser, 'will continue to dominate,' he says, 'not because they're Swiss but because they're so big. The barrier to entry in this business is enormous.'
We all like to know what we're getting
From a basic Swatch to MB&F's quirky, expensive timepieces, or a million-dollar Audemars Piguet Royal Oak Grand Complication, whether we're individuals buying an affordable watch or a luxury brand group such as Richmond growing its brand portfolio, brand names are important. After all, we all like to know what we're getting!
Naturally, brands were important to acquisitive Chinese groups buying Swiss watchmakers recently. However, as Pierre Mail lard highlighted in Europa Star, in Universal, Eternal and most recently Co rum, there's a history of failure when investors attempt to graft Chinese 'organs' onto Swiss watchmaking 'bodies'. Only time will tell if the Japanese, primarily in the form of Citizen who recently added Frederic Constant Group to Swiss movement maker La Non-perturbing and its Arnold & Son subsidiary, can do better. As Mail lard explains, there's a fundamental difference in approach between Chinese investors' focus on fast profits and Swiss matchmaking slow, steady tradition.
Lost legitimacy?
Perhaps it's another perspective on the exploitation of brand Switzerland that has, Maillard asserts elsewhere in the magazine, been 'bandied about, losing its lustre and its legitimacy in the process, due not only to very permissive legislation but also to pirating pure and simple, as well as to wannabe watches that looked very similar to Swiss models and [were] labelled "Swiss origin" or "Swiss movement".' He then summarises how Swissness codes have been victims of their own success in a marketplace where 'boasting Swiss origins by any means has been the order of the day.'
Less about 'Swiss Made' than trusted brands
The importance of brand names brings us to the idea that choosing a luxury watch today is less about whether it's 'Swiss Made' than from a trusted brand. 'The sole value of a true luxury brand, its name, should suffice to legitimise it regardless of any other label,' writes Mail lard. The idea is echoed by Sandra Lane in NUVO Magazine: '…anyone paying $300,000-plus for a timepiece from Greenbelt Horsey, Covet or Richard Mile is paying not for the Swiss-, but for the Rebelliousness, or Covetousness or Mille-ness.'
In the higher echelons of Swiss watchmaking, it seems reasonable to assume that high selling prices generally guarantee purer Swissness. Even descending through watch-buying price points, many brands maintain this purity and readily capitalise on it. Take the UK's Christopher Ward for example. Behind 'Swiss Movement, English Heart', they put great store in the difference between 'Swiss made and 'Swissified' (the application of Swissness at any cost).
The popular idea of the Swiss watch
Given the history of the ubiquitous Swatch quartz watch, this star of the affordable sector arguably has stronger claim to genuine Swissness, in the spirit and the letter of the law, than many Far Eastern brands costing much more. We're talking Swissness pure as streams tumbling from the Gotthard Pass to the Reuss Valley in Switzerland's heartland here. Everything about the watch is 100% Swiss. Think Breitling, who proudly proclaim that their watches are 100% Swiss Made. Brands like these epitomise the popular idea of the Swiss watch that's evolved over the centuries – and they can prove it. No wonder the appearance a few years ago of Far Eastern businesses, such as Hong Kong's Golden Hawk, caused such a stir. In particular, Golden Hawk's Helvetic-sounding Swiss Mountaineer collection caused consternation by playing the current.
Swissness law to the letter and bearing the 'Swiss Made' label.
Claudio D'Amore, founder of Lausanne's Code 41, pulls no punches when echoing the view of many in the Swiss watch industry: 'The "Swiss-made" label,' he asserts in Europa Star, 'does not defend Swiss values and expertise…Swiss subcontractors and their employees.'
Quality is no longer exclusive to Switzerland
Recognising that quality is no longer exclusive to Switzerland and based on the notion of 'Swiss Brain' rather than the traditional 'Swiss Made', Code 41 hopes to capitalise on Total Transparency about Origin (TTO). 'Our watches,' says D'Amore, 'are made up of Chinese components, Italian leather and Swiss and Japanese movements that we chose for their special features and excellent value for money, not to meet the "Swiss Made" criteria.' In other words, with suitable (Swiss) expertise, watchmaking excellence is about what you do with carefully selected components and skills, not where a watch is manufactured. Coveted, but not because they're made in Switzerland During 2017, following introduction of the new ordinances, Europa Star featured several opinion pieces on Swissness. One was D'Amore's view that Swiss-made watches are coveted, 'not because they're manufactured entirely in Switzerland, but because Swiss skill embraces meticulous aesthetic and technical design, high-quality standards, and extraordinarily skilled coordination of Swiss and foreign manufacturers'. Then there was Edouard Meylan, whose company conforms to a strict 100% Swiss code while eschewing the 'Swiss Made' label because they feel it's no longer meaningful.
There are also brands, such as Germany's Steinhart, that comply with Swiss content rules by using substantial Swiss input to justify a 'Swiss Made' label. Maybe, given the historical importance of German watchmaking, and the high perceptions of 'Made in Germany', revealed by the University of St Gallen's research, Steinhart should mark their watches 'Swiss-German'!
More or less Swissness (or Swissification)
'Some Swiss Made watches had never seen Switzerland, even from a distance' – Jean-Daniel Pasche, President, Federation of the Swiss Watch Industry FH
Set aside the legalities of 'Swissness' for a moment and consider some examples demonstrating more or less of whatever we associate with Swiss watches. Or should that be 'Swissification', the term used, often disparagingly, when association-with-Switzerland-by-any-means is used for commercial advantage?
Global market realities, international sourcing and commercial secrecy make it nigh-on-impossible to be sure which watches are 100 percent Swiss with only Swiss components. Apparently, Geneva's Bedat & Cie, who've submitted to AOSC certification (Appellation d'Origine Suisse Certifiée – Swiss Certified Label of Origin) is one, Baume & Mercier in the low- to mid-range is another, as is Moser & Cie. As Edouard Meylan says in Europa Star, '…we design, develop and produce all of our components from start to finish, including the hairsprings and regulating organs from our sister company, Precision Engineering AG. And anything that we cannot achieve internally is sourced from Swiss suppliers.'
Realistically, outside the jurisdiction of the Geneva Seal and other regional certifications, it's impossible to say, but most likely that higher end Swiss watchmakers do comply. So for practical purposes, Patek Phillippe (traditionally one of the biggest Geneva Seal users before introducing their own, even more stringent, Patek Phillipe Seal, makes a good example.
Pushing the limits of Swissness law
At the affordable end are watches which, though complying with the letter of the law, push the limits of its spirit. Not long ago, Golden Hawk's Swiss Mountaineer made headlines as a watch that, despite being owned by a Hong Kong business and manufactured in China's Shenzhen Province, was officially 'Swiss Made'. How so? By virtue of its Swiss Movement and having at least 50% Swiss content. Since then, Swissness laws have changed. Ronda AG's website includes a clear definition of what constitutes a Swiss watch since 2017.
One of the biggest changes means the percentage of Swiss Made content no longer applies just to the watch movement. Maybe, instead of seeing this as a stumbling block, watchmakers should embrace openness and look away from the commercial grail of 'Swiss Made' labelling.
A new paradigm of brand and product quality
Here's a thought. Plenty of companies have sourced cases and other watch components elsewhere, then used a Swiss-made movement – typically from ETA or Soprod as in the case of Steinhart. Think of microbrands like Geckota, maker of many popular models including the forthcoming Geckota K-01. It's designed here in the UK and manufactured in the Far East, but will be powered by a Swiss ETA 2824-2 movement. Does the watch try to be something it isn't? No it doesn't! Only the movements are Swiss. Maybe the watch doesn't need to be emblazoned with 'Swiss Made' if the new paradigm of brand and product quality applies.
In Geckota's case, the finished watch isn't Swiss Made. But the movement at the 'heart' of the watch is. There's an argument that, as long as manufacturers are completely open about the role of the Swiss movement, it isn't unreasonable for some 'Swissness' to rub off on the timepiece and brand through association – without the necessity of having a 'Swiss Made' label...
'Swiss Made' isn't everything
Pure Swiss-made is undoubtedly good, and for many fans the holy grail of watch collecting. But why can't a UK designed watch, manufactured and quality-controlled to a high standard in the Far East, with a proven Swiss movement be a good watch? There's no reason at all. The crime would be to pass it off as something it isn't, rather than being transparent about mixing and matching the best design, manufacture and components. That's the 'Swiss Brain' concept that Claudio D'Amore advocates for Code 41; the idea of combining the best elements from different sources to give a desired result. In the affordable watch and low-end luxury watch sectors, there's nothing wrong with doing what you do with authenticity, integrity and confidence whatever your level in the watch market. Whatever your brand's Swissness, it's okay.
The background to the 2017 changes
Another Europa Star article on Swissness (Europa Star 2017 Ch. 5) had Jean-Daniel Pasche, President, Federation of the Swiss Watch Industry FH explaining the background to the 2017 changes.
'Some Swiss Made watches had never seen Switzerland, even from a distance,' he wrote, before explaining how opinions on the required criteria for Swiss Made ranged from maintaining the 50% level up to the 80% that FH wanted for mechanical watches. Eventually, because Swiss federal authorities judged 80% too 'protectionist' measure' that would displease the World Trade Organisation, the final figure was 60%. Concluding, Pasche says, 'In the end, some companies complain that the new label is still too weak, while others say it is too stringent: that is proof of a sound compromise…'
The debate will run and run
Even with the new ordinances, the debate promises to run and run – perhaps indefinitely. This supports Richard Mille's comment, as reported in Stephanie Nebehay's 2013 article 'What puts the Swiss in a "Swiss Made" watch?' In the article, Nebehay quotes Mille as saying that the proposed new law was like the debate over the Loch Ness monster and that he wasn't sure if there would ever be a solution.
Sadly for watchmaking, the revised Swissness laws, originally introduced with the best intentions to protect specific Swiss industries and their know-how, may yet prove to be more effective as undoers of 'Swiss Made' and its credibility, rather than strengtheners.
The alternatives to 'Swiss Made'
Switzerland and Swiss values are inextricably interlinked with Swiss watches. The emotional and rational appeal of brand Switzerland has been drummed into us for generations – maybe until it's so strongly engrained in our consciousness that it can only prevail in the future…
Quality timepieces from outside Switzerland
Image courtesy of NOMOS Press Release / https://nomos-glashuette.com/en
However, no one interested in the watch industry can have missed the inexorable proliferation of quality timepieces from places other than Switzerland. In particular, Japan and Germany have long watchmaking traditions that are sometimes too quickly dismissed by Swissophiles – just for not being Swiss. However, at this point, remember again that Peter Henlein from Nuremberg is generally recognised as inventing the watch in sixteenth-century Germany! And that 2016's St Gallen survey on Swissness showed that, for the first time, perception of 'Made in Germany' outranked 'Made in Switzerland' at the top of the results. Ouch!
Since the 1970s, in western markets, Japan's Seiko (including oft-underrated manufacture subsidiary, Orient) and Citizen have steadily built loyal followings for solidity, reliability, features and value. Furthermore, within these giants, genuinely high-end collections such as Grand Seiko and Orient-Star have steadily worked their way into the consciousness – and watch collections – of watch lovers.
Japan joins the upper echelons
The latest step in the continued move upmarket of Japanese brands came in 2017 when SII gave the long-revered Grand Seiko independence from the parent Seiko brand so it could stand alone. Make no mistake. There are many who, managing not to be awestruck by the Swiss Made, proclaim the understated beauty and technical watchmaking finesse coming from Japan. Look at the latest Grand Seikos and see how Japanese watches are evolving. What were once, affordable, virtually 'bombproof' tool watches now join the upper echelons of luxury timepieces. Then again, some people will point to the long tradition of Swiss watchmaking and proclaim that no Grand Seiko can ever match 'real' Swiss watches. It's another of those watch debates, based on subjective opinion, and engrained dogmatism, that will run and run.
Image courtesy of Grand Seiko Press Release / https://www.grand-seiko.com/global-en/
For an excellent insight into the relative merits of Swiss and German watches, read the September 2015 Europa Star article by Dr Frank Müller of specialist consultancy The Bridge to Luxury. In it, he sums up the situation beautifully and concludes: 'Swiss or German; the answer, however, is undoubtedly – European!' It's well worth reading.
200 years of A. Lange & Söhne
Along the way, Dr Müller highlights how so much of mainland European watchmaking stems from the seventeenth-century migration of French Huguenots to Switzerland. And that one of the young, gifted European watchmakers who travelled around the Swiss Confederation to gain experience was none other than Adolph Lange. Later, Dr Müller highlights how the post-1990 resurgence in German watchmaking would have been impossible without Swiss support – for instance, citing IWC and Jaeger-LeCoultre's backing for the reborn A. Lange & Söhne. Similarly, for successfully internationalising Glashütte original. I challenge anyone to read A. Lange & Söhne's stunning book celebrating the 200th anniversary of F. A Lange and say that German watches aren't on a par with any super-luxury Swiss timepiece.
Just to balance things a little, Müller says: 'Obviously, and to give credit where it is due, Switzerland has historically contributed much more to the global success of watchmaking than Germany, but its success was based on the achievements of the English and French geniuses that came before, and has always been influenced by external factors, like Japanese quartz...' Further balance comes from his observation that of watchmakers producing more than 3,000 pieces per year, 'A. Lange & Söhne probably realises the highest average retail price per piece sold, worldwide.' He then adds that, since its comeback [the German watch industry] has undoubtedly stimulated the Swiss industry to push the envelope further.' Maybe at the very pinnacle of watchmaking, in the arcane world of unique one-off pieces costing millions, a definitive result exists. But for anyone with a watch budget between, say, $1,000 and, say $500,000, you're smarter than me if you can definitively, objectively, prove that Swiss or German watchmaking is better. There are just so many variables and so many are subjective; maybe as subjective as 'I simply prefer Swiss' or 'You can't beat German micro-engineering'. Factor in the latest from Japan and the debate only gets closer and more complicated. Over to you...
So, does Swiss Made' matter for the future?
Beginning to challenge the watch industry conventional wisdom: that only Switzerland is capable of producing fine timepieces – Victoria Gomelsky
There's no doubt that after nearly 500 years investment in expertise and marketing, Swiss watches will continue to be synonymous with luxury – and incredibly desirable. Harking back to Dr Müller's comment referenced above, the Swiss may well have made the greatest contribution to watchmaking. However, remember that Britain, Germany, the Netherlands, France, Scandinavia, America and other places have strong, interesting, watchmaking traditions. As Victoria Gomelsky wrote in the New York Times, '…a rising contingent of non-Swiss brands…are beginning to challenge the watch industry conventional wisdom: that only Switzerland is capable of producing fine timepieces.'
A new age of transparency
In the same way that it has got over previous challenges, Switzerland will get over the trials and tribulations of its latest initiative to protect Swissness. Plenty of industry insiders see a new age of transparency as ultimately being good for the Swiss watch industry. An industry that, depending on your perspective, will continue to produce excellent watches with more or less (and always within the constraints of the ordinances) Swiss content. Even if any Swiss manufacturers choose to operate outside those same ordinances – which they're perfectly entitled to do, provided they comply with the law – there's no reason why they can't produce fine, desirable watches in Switzerland, but forgo labelling with 'Swiss Made' or 'Swiss' labels. You see, whether your next watch is Swiss Made, 'Swissified', or not made in Switzerland at all, the new paradigm is that the quality, style and innovativeness of brands and products matters even more than their country of origin. If you happen to love Swiss Made and your dream watch or favourite brand has Swiss credentials, so much the better. But if not, whether they're based in the heartland of German watchmaking, in China, Japan, or England, that's good too.
The right decision for you
Take your pick as you choose a brand and product that speaks to you. It may have centuries-long Helvetic heritage behind it, or it might be an upcoming microbrand whose future lies long and as yet uncertain before it… Either way, if brand and watch are authentic, true to their values, deliver integrity and deliver the on-wrist experience you want, buying it is the right decision for you.
Swiss Made still matters and I believe it always will, in the same way that Ferrari matters in motorsport, Boeing matters in aviation and Elvis (wearing, of course, his Hamilton Ventura) lives on in musical history. But does it matter to you and me? Maybe or maybe not, and either answer can be the right one!