Vintage Highley Italian Vegan Leather Watch Strap - Red Birch
Regular price

$58.00 USD

Sale price

$15.00 USD

Unit price

per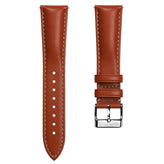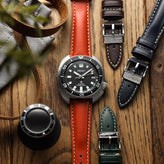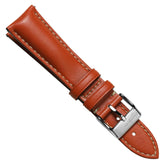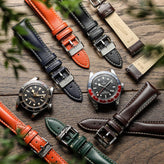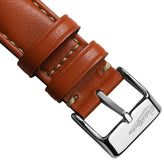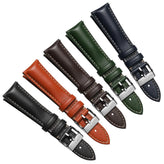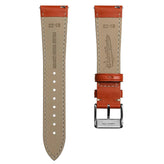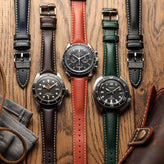 The Vintage Highley is a mainstay in the WatchGecko leather strap collection. It has proven to be extremely popular with customers and remains a top seller. We decided to add a vegan eco-friendly alternative made from Italian apple leather to the range. 

The Vintage Highley Italian vegan leather watch strap is as versatile as the original. It is available in five colours and two textures in both 20mm and 22mm lug widths. The strap is padded and ranges from 6mm in thickness to 2.5mm at the leading edges. The stitching is in an attractive white and the two-piece strap lengths are 120mm and 80mm respectively. 
This is a generous strap in every way. It's thickly padded (6mm thick at the lug end) and made from the very best Italian apple leather.
This strap is well-suited to a huge variety of mid-size to large watches, from dive watches to pilot watches, and everyday wear watches.
Lastly, the Vintage Highley incorporates quick-release spring bars for easy strap changes. If you needed to remove the quick-release spring bars, please take a look at our video: How to (EASILY) remove Quick-Release Spring Bars
Key Features
Handmade.
Made from Italian vegan apple leather.
Quick-release spring bars.

Length: 120mm/80mm.
Thickness: 6mm tapering to 2.5mm at the buckle.
Stamped and etched with the WatchGecko logo for reassurance of genuine quality.
About Italian Vegan Apple Leather 
This high-quality, Italian vegan Apple leather has become increasingly popular in recent years for its use in a variety of products including footwear, luggage, and accessories due to its ability to create different textures. Italian Apple leather is crafted using the peels, cores, pulp, and other leftovers from juicing or puree products, that is dried and ground into a fine powder. The powder is combined with a binder and pigments before being applied to canvas and solidified into a durable yet soft material that is perfect for watch straps and is quickly becoming a popular alternative to leather.
Strap Taper
| | | |
| --- | --- | --- |
| Lug Width | 20mm | 22mm |
| Buckle Size | 16mm | 18mm |
| | |
| --- | --- |
| Clasp Material | Stainless Steel |
| Clasp Tongue Width | 2mm |
| Clasp Type | Pin buckle |
| Manufacturer | WatchGecko |
| Other Fittings | Quick Release Spring Bars |
| Strap Brand | WatchGecko |
| Strap Length | 120 / 80mm |
| Strap Material | Vegan Leather |
| Strap Material Colour | Red Birch |
| Strap Material Type | Vegan Leather |
| Strap Padding Style | Thick |
| Strap Stitching Colour | Off White |
| Strap Thickness | 6mm - 2.5mm |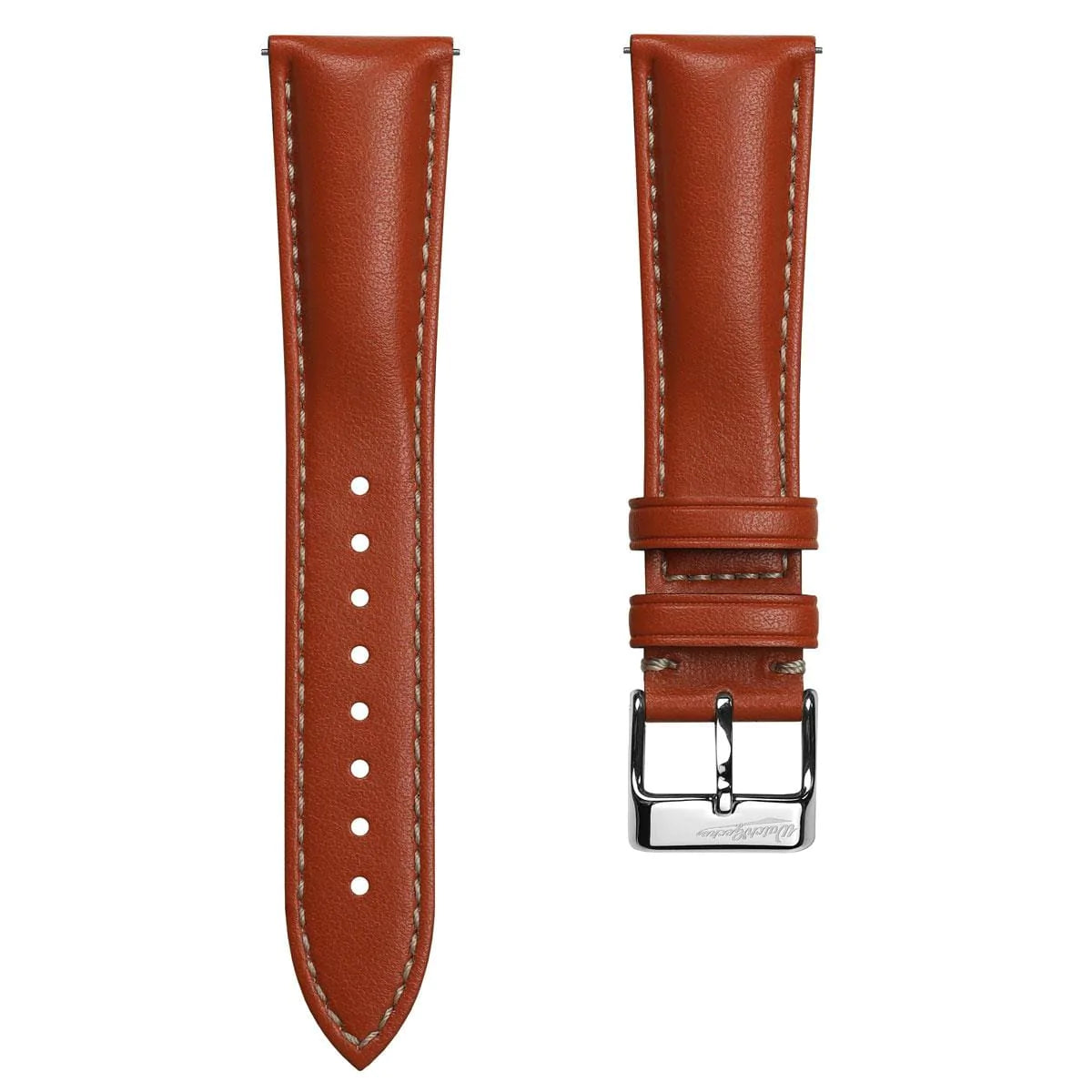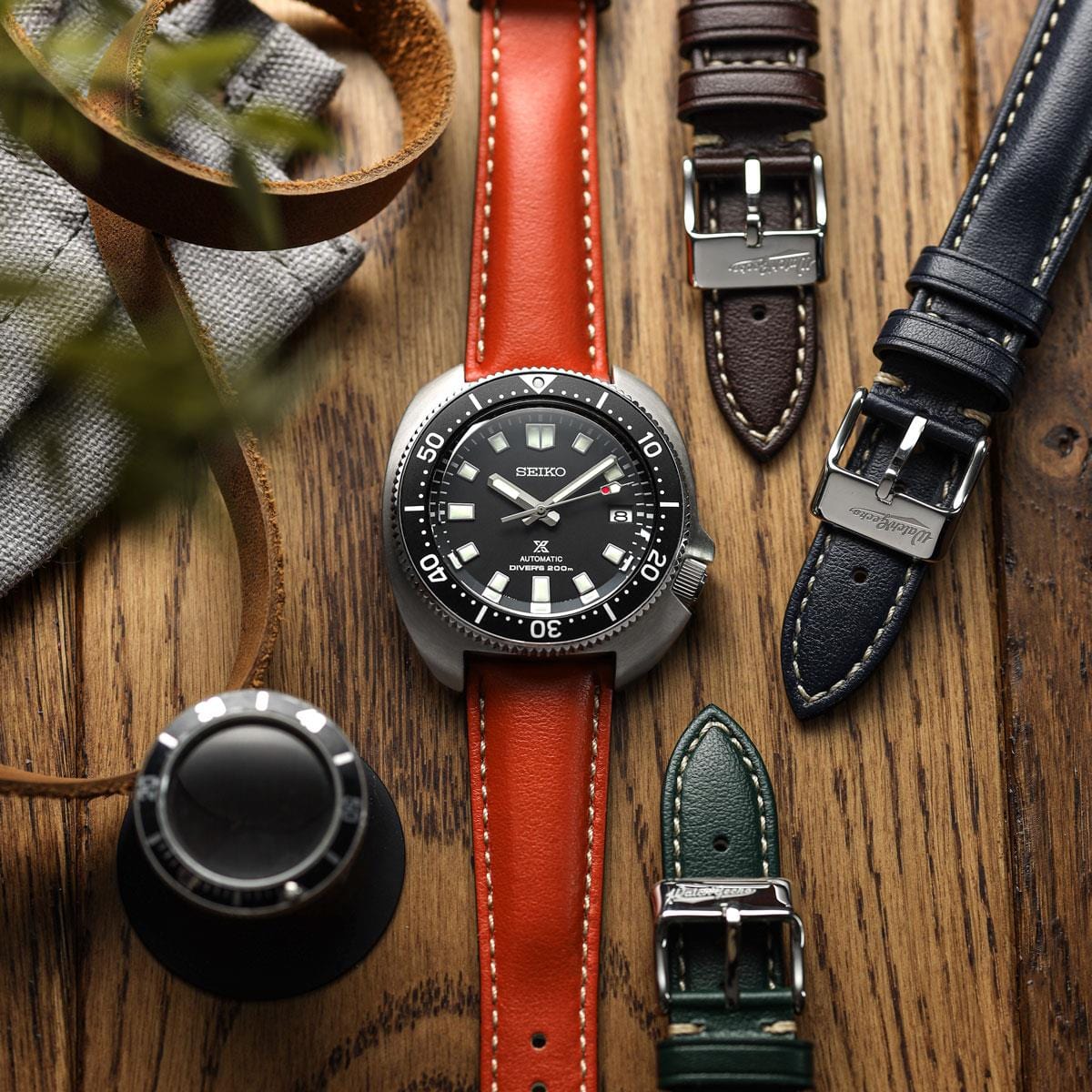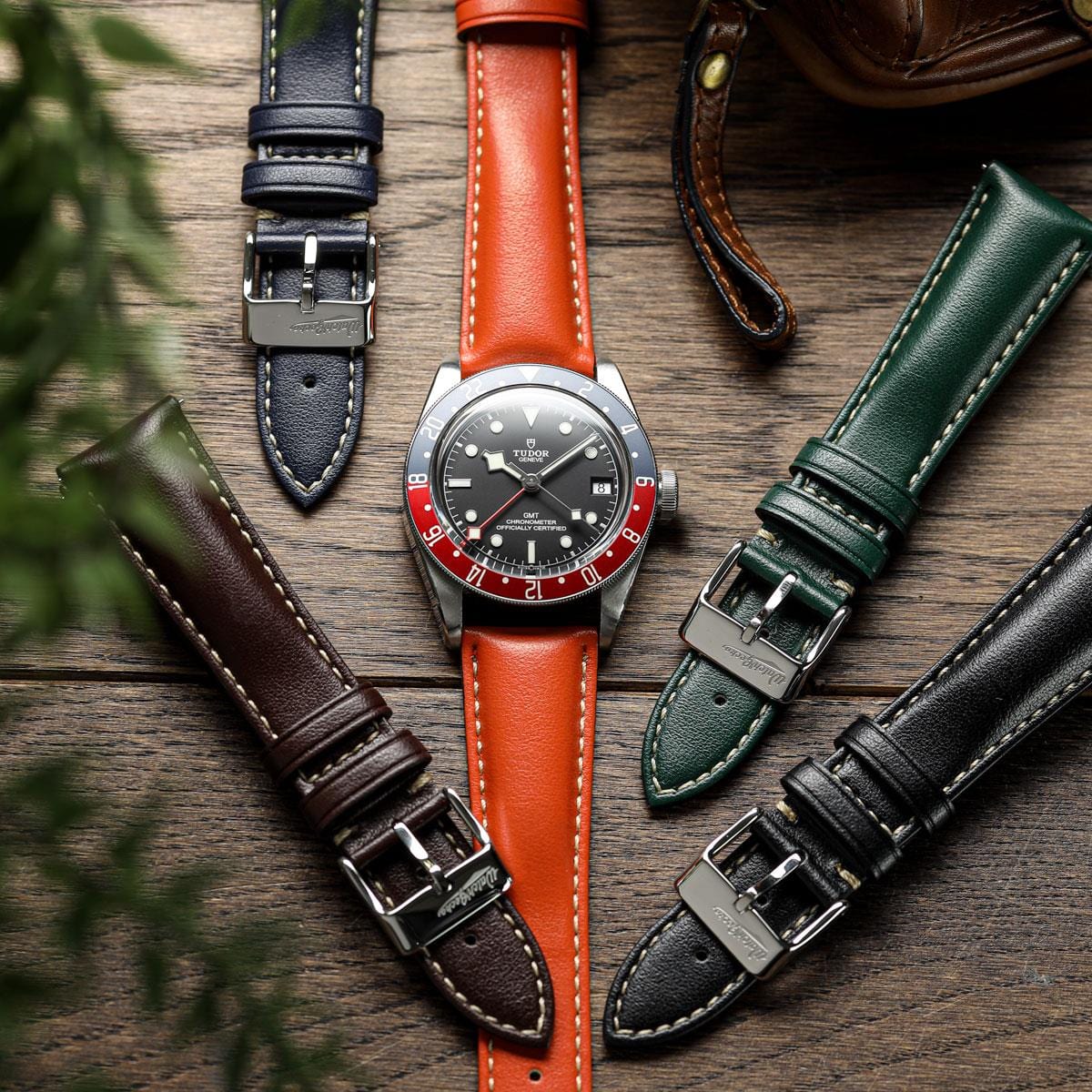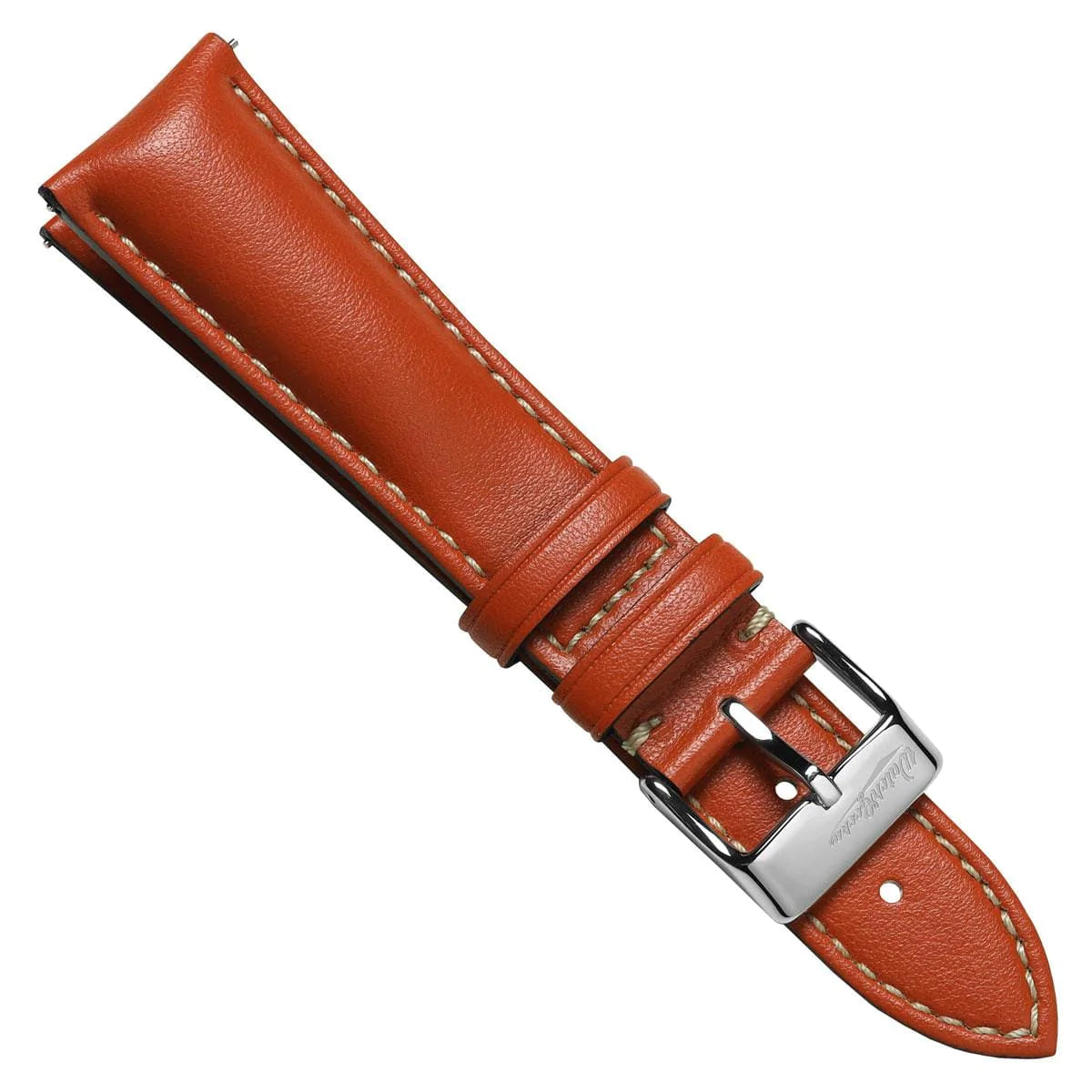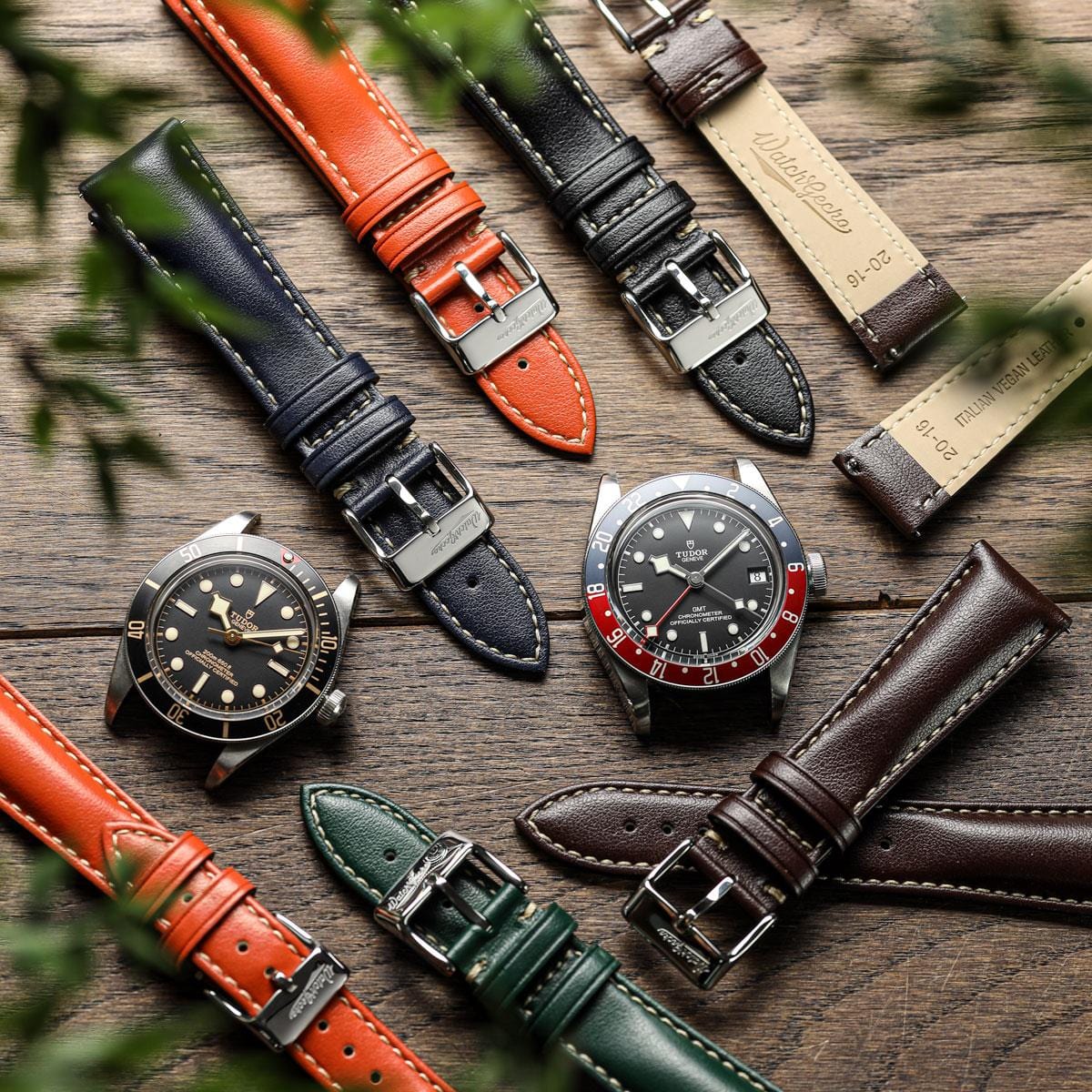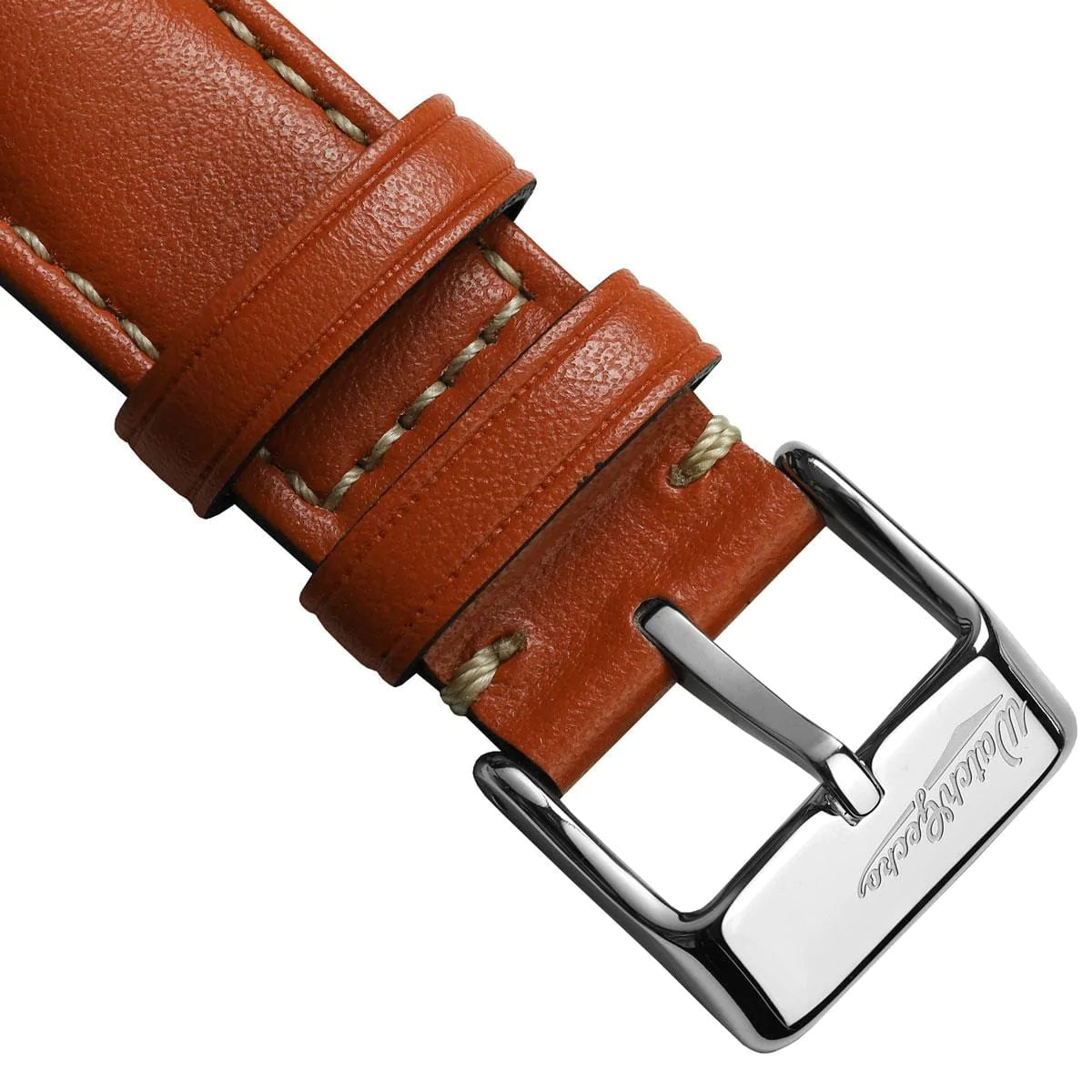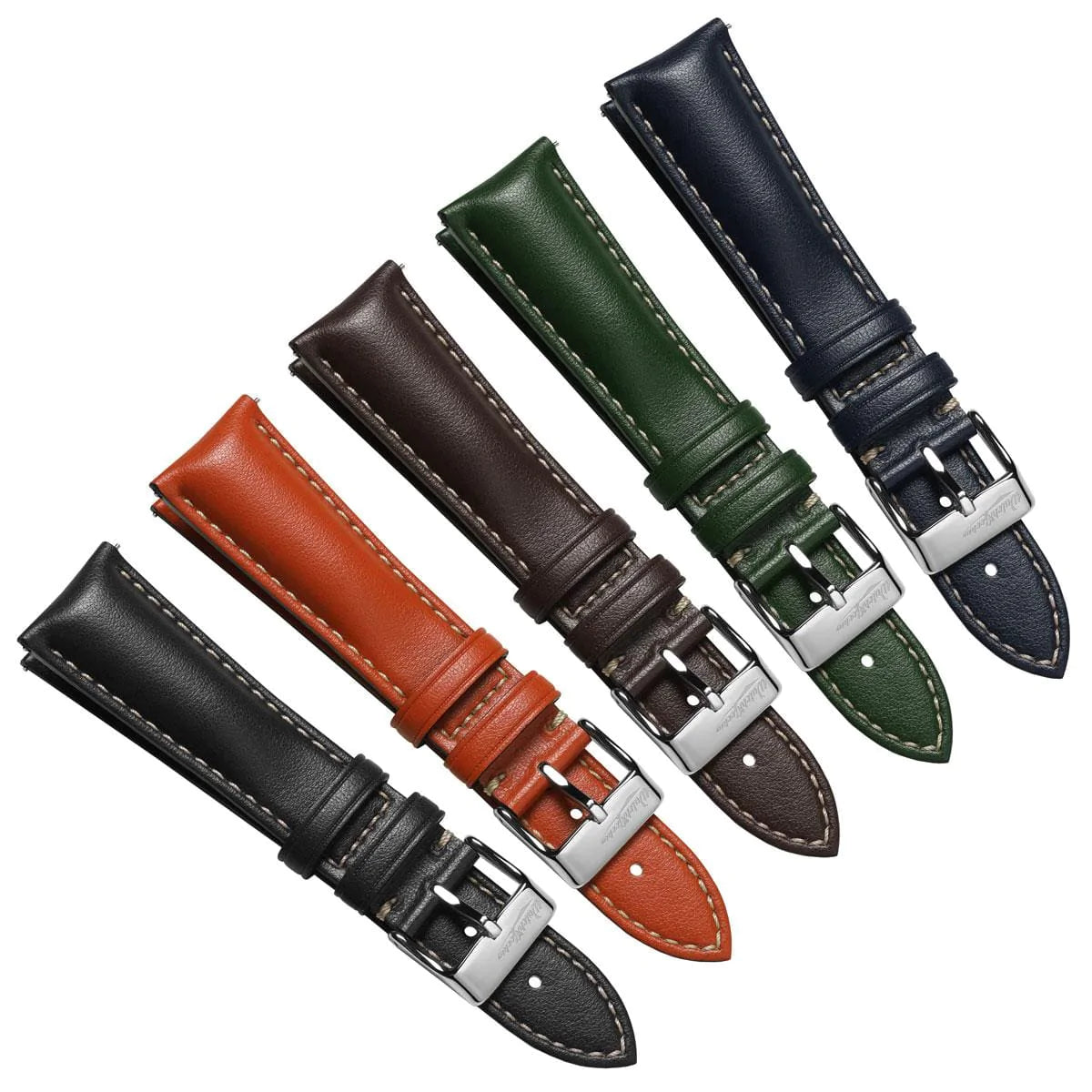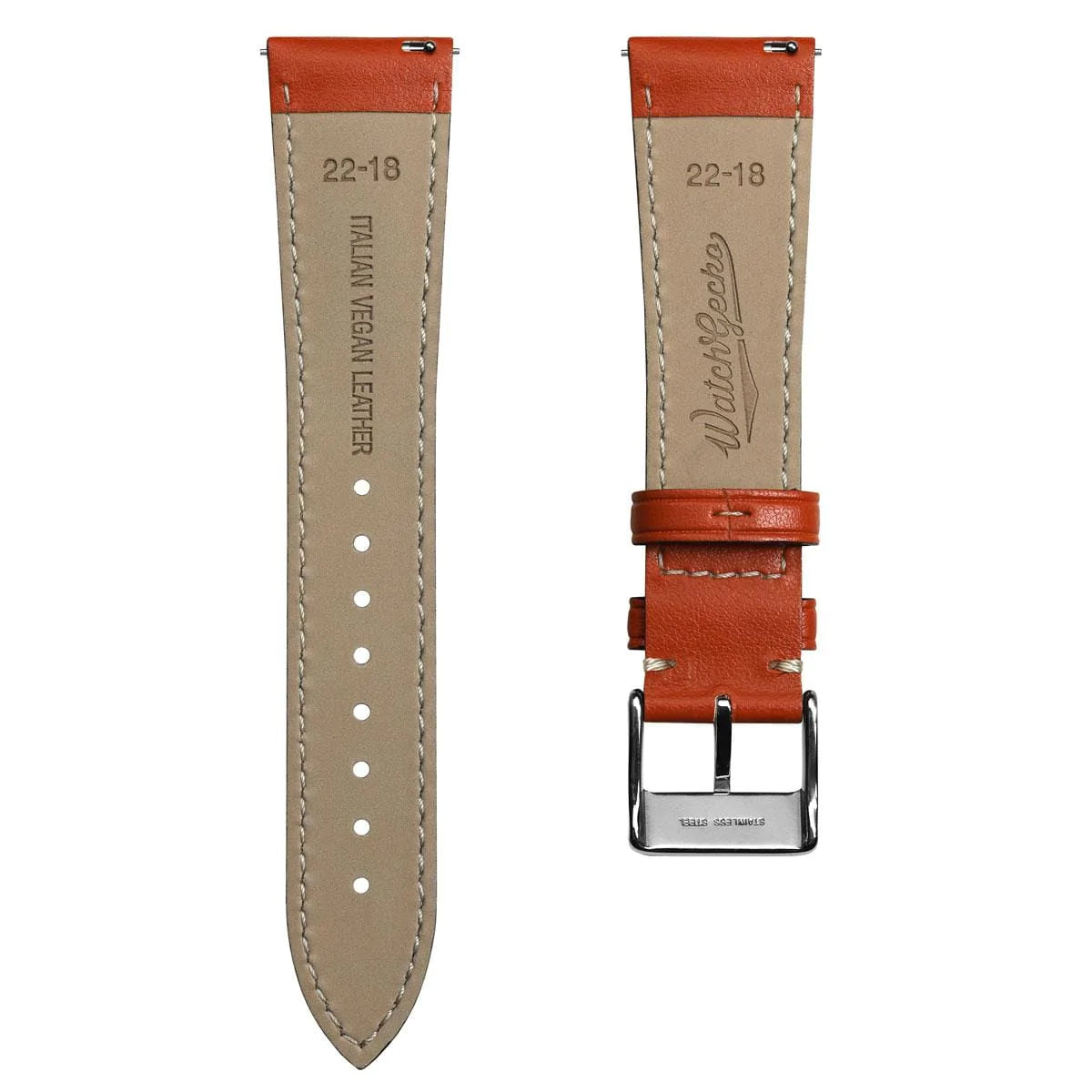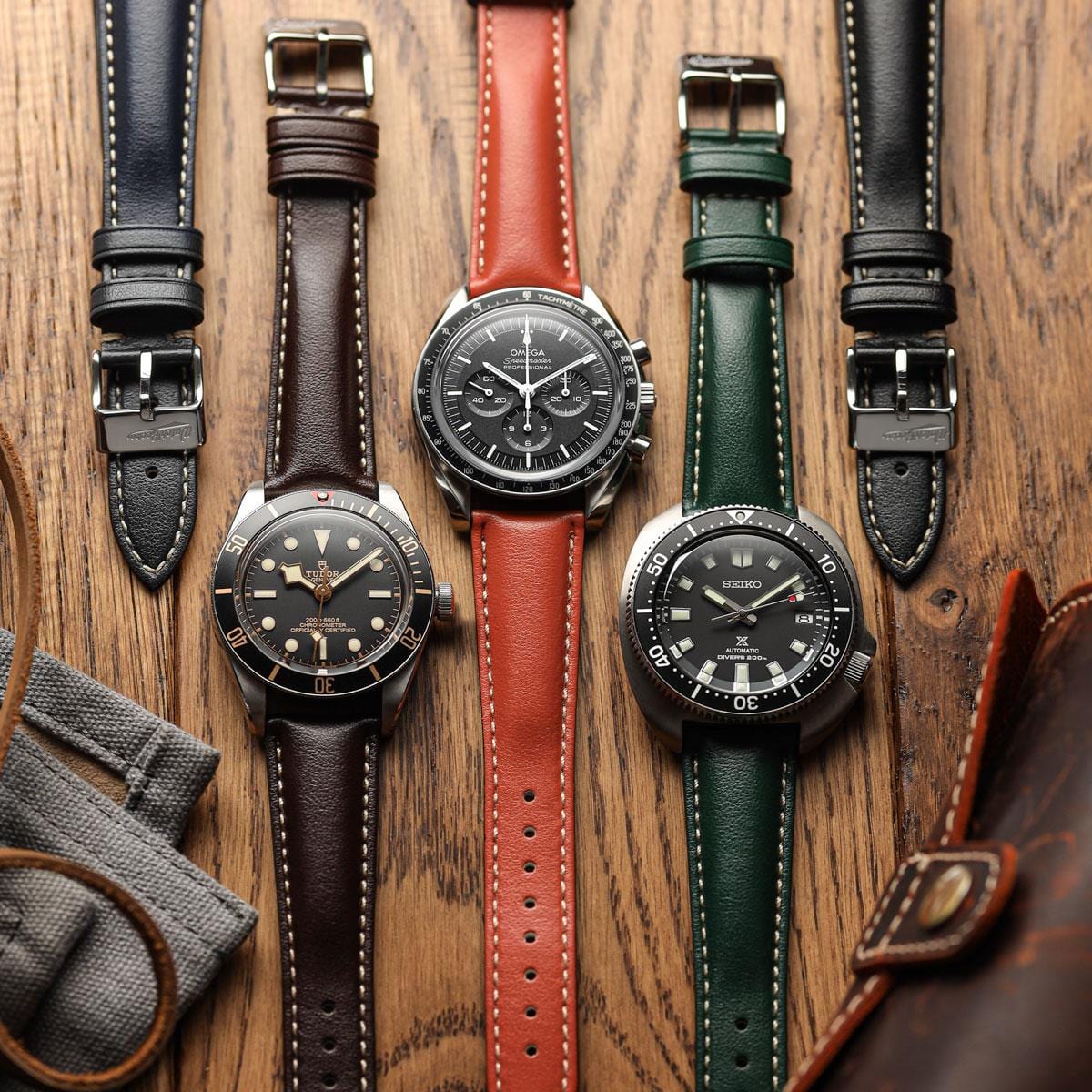 Size Guide
The 'lug width' is simply the internal width measured between the lugs (where the watch strap fits) of the watch.