Do pilots really wear pilot chronographs? This is part 2 of our pilot chronograph article investigation. Click here find out what we found out...
Part 2: Who actually wears those special watches for pilots?
In Part 1 we looked at the evolution of the pilot chronograph, the features that a typical pilot chronograph has, and some of the main brands and watches that have defined pilot chronograph watches for men – and of course for women – over the decades.
In Part 2, we continue our look at some of the main brands of watches for pilots (and pilot chronograph watches in particular). And we conclude by examining the perennial question: do real pilots wear and use pilot chronographs? It's an interesting one, given that pilot chronographs such as Omega's Speedmaster and the Breitling Navitimer regularly feature in lists of the top 10 pilot watches 50 or 60 years after their introduction!
But first, back to the watchmakers and another iconic watchmaker that came to prominence as a pilot chronograph maker in the fimedianal months of WW2 – Junghans.
Junghans
Despite foundation by Erhard Junghans in 1861, and being the world's largest clock maker in 1903, it was seven decades until Junghans moved into wristwatches. And 88 years until their first chronograph, the Caliber J88 Junghans pilot watch (their first post-WW2 movement), emerged from the in-house timekeeping research centre that they opened in 1944.
A distinctive scalloped bi-directional bezel
In 1955, the newly formed Bundeswehr (West German armed forces) required a pilots' service watch. Junghans won the contract and the distinctive (manual wind) J88 pilot chronograph, with its scalloped bi-directional dodecagonal bezel and in-house column-wheel chronograph, was launched for military and civilian markets. Credit for designing this Junghans pilot chronograph, a particularly important one in German watchmaking, goes to 'watch architect' Anton Ziegler. Among other influences, Ziegler drew on the Mercedes and Maybach luxury cars of the time for influence.
In what reads as a truism, Zeigler is quoted as saying: 'To create a beautiful watch, you must be sure that the different parts of the dial are perfectly coordinated.' In reality, the statement's apparent simplicity belies the painstaking effort that goes into producing understated, effective timepieces where form follows function.
Today's Junghans Meister Pilot
The distinctive double-pusher design of the 1955 Junghans pilot watch has stood the test of time beyond military service that lasted into the 1960s. Over the years, the Bundeswehr chronograph, and its unmistakable design language, has evolved into products such as the Junghans Meister Pilot self-winding chronograph with its ETA 2824-2 and piggybacked Dubois Depraz chronograph module. And the Aerious Chronoscope, now part of the Erhard Junghans collection, that Junghans' 2015 brochure describes thus:
'The Erhard Junghans collection is a tribute to a pioneer of German watchmaking and represents the ideal of an understanding of values that has become rare in this day and age.'
Sinn
As relative newcomers to pilot chronographs, Sinn Spezialuhren (originally Helmut Sinn Spezialuhren after the company's founder, an accomplished flyer) has achieved strong recognition since formation in 1961.
This reflects the company's specialisation in instrument panel chronometers and wrist-worn pilot chronographs offering dependable quality, a good price-to-performance ratio and reliability under extreme aviation conditions. Over the decades, the Sinn pilot watch formula has enabled the company to weather a wave of industry mergers as well as 1994's major ownership change.
Sinn and Guinand
Sinn watches were initially made under a private label arrangement with Swiss watchmaker Guinand. Until the 1980s, there was an approximately 4:1 split between cockpit instrumentation and wristwatches. During this period, Sinn chronographs were fitted in many military and civilian aircraft (including Boeing's 737).
Subsequent highlights have been impressive and include the proven performance of automatic Sinn Pilot chronographs in space. First Sinn's 142S chronograph proved that self-winding chronographs would indeed work flawlessly in zero gravity. This was achieved when German astronaut Professor Reinhard Furrer wore a 142S on 1985's D-1 Spacelab mission. Additionally, 142S and 142 pilot chronographs were worn on Mir '92 and the second German Spacelab mission (1993) respectively.
Pioneering technological developments
Since then, Sinn's achievements have included development of pioneering Ar-Dehumidifying Technology, special temperature resistant watch oils, DIAPAL anti-friction and TEGIMENT metal hardening technologies. In addition, the first three watches to achieve Technischer Standard Fliegeruhren (TeStaF) certification. That was in 2012. A year later Sinn was influential in developing the first standard for pilot watches (DIN 8330), based on TeStaF.
In 2014, two years after Felix Baumgartner's record-breaking parachute jump wearing Zenith's El Primero chronograph, American Robert Alan Eustace broke the record with an even higher 41,419 m jump. He was wearing Sinn's 857 UTC – a pilot watch, but not a chronograph like Baumgartner's El Primero.
Sustained success in aviation
Sinn may not have the long history of Longines or Zenith, but pilot timepieces such as its Series 103 Ti TeStaF, Series 140 Space Chronograph, Series 756 and 757 Duochronographs, Sinn 356 Pilot, Series 900 Large Pilot and Series 903 navigation chronographs attest to sustained success in aviation timekeeping.
Interestingly, given that Sinn used outside watchmaker Guinand for its first products, the company fulfilled a similar role for Bell & Ross in the early 1990s. Later, Bell and Ross moved away from Sinn as they created their own distinctive place in the pilot watch and pilot chronograph space. More about that later…
Hanhart
'Good readability is the alpha and omega of a pilot's watch,' says Volker Thomalla, editor in chief of Aerokurier & Flugrevue, when Martin Häussermann quotes him at the start of a chapter in 'Sports Watches'. On the facing page, five-times life size, is a full-size, full-colour picture of a Hanhart pilot watch. What jumps out from the page is the bright red ceramic zero-reset button at 4 o'clock on the chronograph's case.
One of the two most important pilot chronograph suppliers
As well as being one of the two most important pilot chronograph suppliers for the 1930s–1940s Luftwaffe (the other was Tutima), Hanhart pioneered the red pusher. This has become one of the most iconic chronograph design details of the twentieth century. And with it come the stories associated with the origin of the red pusher. More later, but first a look at Hanhart Chronographen 1882.
From its foundation in Diessenhofen, Switzerland, Hanhart specialised in mechanical stopwatches with in-house movements. In 1902, the business moved across the border into Germany where it fulfilled demand for an affordable 'people's stopwatch' in the German market.
The now-legendary Kaliber 40
By the 1930s, in response to the stopwatch market's seasonality, pocket and wristwatches had joined the product range. Then, in 1938, came the introduction of a now-legendary Hanhart pilot chronograph – the Kaliber 40 (single button). Initially, this watch was made with a smooth non-rotating bezel for Kreigsmarine (navy) use. Only later was a pilot chronograph version introduced with the now characteristic fluted rotating bezel and red indicator marker. This was followed by the Kaliber 41 (double button for additive stopping) and Kaliber 42 (with 'speedy switching' or 'flyback' function) pilot chronographs. Both had column-wheel control and horizontal coupling.
With these chronographs and their distinctive 'squalette' (or 'cathedral') hour hands came the now-trademark red-lacquered reset buttons (now ceramic or anodised aluminium) deigned to help avoid unintended resetting.
During the Second World War, Hanhart chronographs, along with those of a few other manufacturers, were proven in the tough arenas of military aviation and seafaring. After the war, in 1949, the business restarted production. In time this led to a role sharing domination of the market for mechanical hand-held stopwatches with Heuer.
Nowadays, single- and double-pusher pilot chronograph ranges such as the Pioneer, Pioneer Stealth 1882, Primus Pilot, Primus Desert Pilot and Primus Survivor Pilot sit alongside the company's Racemaster, Primus Racer, Primus Diver chronographs.
Watches for the new West German air force
In the 1950s and 1960s, like other chronograph makers, Hanhart made watches for the new West German air force. These included the now-rare 417 and 417ES pilot chronographs (the estimated production run was only 500 pieces). These were the chronographs that preceded watches such as the Junghans J88 and Heuer Bund for Bundeswehr service use.
Famously, though not mentioned in the 'Geschichte: Zahlen & Facten' ('Story: Numbers & Facts') section of Hanhart's brochure, actor Steve McQueen's watch collection included a 417. The watch appears in several of his films as well as publicity photographs. Apparently, on discovering his liking for their watches in 1964, Hanhart issued a special edition of 64 pieces. The highly collectable 417 is often referred to as 'the McQueen Hanhart'.
Dornier by Hanhart
In 2004, there was a 'Dornier by Hanhart' collaboration with the Dornier family. This was a flamboyant horological tribute to Claude Dornier's 12-engined 1929 Dornier DoX, the largest seaplane in the world when it was built. The ETA-Valjoux 7750-powered chronograph was also adopted as the official chronograph for Iren Dornier's UNESCO-endorsed 2004 world tour.
On Hanhart's latest chronographs, and as a focal point in Hanhart's promotional photography, the signature red pusher remains in ceramic or anodised aluminium. On many models, including the Hanhart Desert Pilot, it is complemented by a red marker on the fluted bi-directional bezel, and red arrow-hands on chronograph and sub-dial hands. The red marker was originally introduced to remind pilots that a longer interval had elapsed than could be tallied by the chronograph's 30-minute sub-dial.
The story of the red chronograph pushers
So what's the story behind Hanhart's 'trademark' red chronograph pushers? What's the origin of this most distinctive part of the design language for their pilot chronographs?
While the reason for the red pusher is to remind a pilot not to inadvertently reset the chronograph, there are two different theories for its origin. One is simple, practical and Teutonically-efficient. There's also the much more romantic story that Hanhart like to tell….
In the first case, the red pusher was simply introduced as a practical enhancement to help avoid unintended resetting of the chronograph. From Kaliber 41 onwards, rather than the conventional 2 o'clock positioning (with the reset pusher at 4 o'clock, the Hanhart stop: start pushers are placed asymmetrically (at '1.30') in relation to the reset button. On today's automatic chronographs, Hanhart modifies the Valjoux and Sellita base movements to facilitate this. This asymmetry was presumably done to help their identification, which suggests that considerable thought went into the ergonomics of the chronograph – the same depth of thought, one would imagine, that would prompt red lacquering on the reset button.
According to Martin Häussermann, writing in 'Sports Watches', the red button was introduced in 1939 (a year after introduction of the mono-pusher chronograph). Apparently, the vivid red identification has remained a Hanhart 'trademark' on the single pusher of timepieces such as the Pioneer MonoControl and on the reset pusher of watches such as the TwinControl. That said, online searches of the Deutsches Patent und Markenamt (DPMA) and Swiss Eidgenössisches Institut für Geistiges Eigentum (IGE/IPI) couldn't confirm this, which suggests that this may not actually be a legally trademark or registered design, but a 'signature' feature. If you know differently, we'd like to know…
A few other brands have copied the fully-covered red button (notably Blancpain, Kirova, Dior, Edox, Alienwork, Junkers and AVIATOR Swiss Made Watches). Others have adopted partially covered red pushers on single- and double-pusher chronos (for instance, the TAG Heuer Caliber 360 Chronograph). Interestingly, in the case of the aforementioned Aviator Professional and TAG Heuer, and Temption's Chronograph Formula watch, the red button cover appears to contradict Hanhart's original logic by being on the start:stop pusher rather than the reset pusher of a two-pusher chronograph.
The more romantic version
The second story, included on Hanhart's own website, and referenced in Gisbert Brunner's The Watch Book II, is much more romantic. Maybe it's just a case of 'don't let a prosaic truth get in the way of a good brand story', but the version in Hanhart's marketing goes like this, first in the original German:
'Er drückte ihr zärtlich einen Kuss auf die schlafende Stirn, bevor er leise die Wohnung verließ. Als er im Hangar auf seinen Hanhart-Chronographen blickte, huschte ein Lächeln über seine Lippen: Sie hatte den Drücker mit ihrem roten Nagellack bepinselt, damit er immer an sie denke und sicher zurückkehre …'
And the WatchGecko translation?
'He kissed her tenderly on her forehead as she slept, before quietly leaving the apartment. Glancing at his Hanhart chronograph in the hangar, a smile crossed his lips: she'd painted the pusher with her red nail varnish so he'd always think of her and come back safely...'
Whatever the truth, it's a great story. It's nice to believe in the latter, and that a woman's romantic gesture prompted an important functional enhancement to Hanhart's highly esteemed pilot chronographs.
Tutima Glasshütte
As mentioned elsewhere, Tutima, with Hanhart, was one of the two main pilot chronograph suppliers to the Luftwaffe before and during WW2. As the name suggests, the company, which was founded in 1926, is based in the traditional heart of German watchmaking – Glasshütte, in the legendary Müglitz Valley.
The Tutima Glasshütte signature was initially applied to the highest-quality premium watches produced by a conglomerate of companies including Uhren-Rohwerke-Fabrik Glasshütte AG (UROFA) and Uhrenfabrik Glasshütte (UFAG).
Resemblance to Hanhart chronographs
In The Watch Book II, Gisbert L. Brunner details the process by which the original businesses survived WW2, post-war Russian occupation, communist East Germany and reunification in 1989 to become Tutima Uhrenfabrik GmBH. In doing so, Tutima built on the earlier specialisation in pilot watches with chronographs such as the Caliber Urofa 59.
Tutima's wartime pilot chronographs shared resemblance to their Hanhart contemporaries, with similar squalette hands, fluted bezels, twin sub-dials and a red reference marker on the bezel. Significantly, the Urofa 59, with its column-wheel chronograph mechanism, was the first German chronograph with addition timing ('Tempostopp' or what we now call a flyback complication).
Over the next 60 years, many amazing watches came from the company's factories, and their aviation tradition was soundly consolidated in a forward-looking post-war Europe. To this day, Tutima makes much of its tradition and heritage in a 'world where men controlled machines. Not the other way around!' It's a tradition that continued to be developed in the post-war years as Germany was rebuilt and continues today as Tutima begin their product brochure with the following proud, and entirely justified, statement: 'Made for those who do. Since 1927.'
In the 1980s, the German military needed an official pilot's chronograph. Tutima entered the procurement competition with their self-winding NATO chronograph built around the Lémania 5100 caliber. In 1984, the watch, highly legible, reliable, comfortable, water resistant, pressure resistant to 15.000 m, shockproof to 7g in all directions and encased in pure titanium, was selected by the Bundeswehr. Later, as Tutima's M2 re-edition, the original Lémania movement was replaced by a new in-house Tutima 521 based on the Valjoux 7750.
The official service watch for German Army pilots
The 2016 Tutima Glasshütte brochure describes how the NATO chronograph remains the official service watch for German Army pilots – and how the watch 'will not only profit professional users but also sporty, active amateurs.'
Alongside a comprehensive range of watches and chronographs, readers can see the latest Tutima Glasshütte Grand Flieger product family. This is a re-edition of 1940s Tutima chronographs like the Urofa 59, which was, to quote Tutima, 'a milestone of watch history.'
These watches, to quote Tutima again, are 'most at home where man defies the elements; in the cockpit of an aeroplane'.
STOWA
As discussed in our earlier article on Fliegeruhren, STOWA is another German manufacturer with a long history of manufacturing mechanical watches. And since the 1960s, making chronographs powered variously by Landeron, Valjoux and other calibers, with Valjoux now being the norm.
It's interesting that, despite being one of the prominent 'big five' (Laco, STOWA, Wempe, Lange & Söhne and IWC) names associated with the legendary Baumuster A and Baumuster B B-Uhren in the late 1930s and early 1940s, STOWA wasn't a chronograph manufacture at this time.
True to original designs
What is also interesting, and speaks volumes about STOWA's integrity and commitment to their heritage, is that, in their Goldene Unruh 2012-winning Flieger Chrono, they consciously eschewed a permanent subsidiary-second complication. Why? Because including this in the award-winning Flieger chrono would have displaced the 8, 9 and 10 numerals and reduced the design's faithfulness to the Stowa pilot watch that inspired it. Instead, a design decision was made so the watch would remain as true as possible to the 1940s STOWA pilots' watch.
The STOWA pilot chrono range isn't the biggest. However, with timepieces such as the Flieger Klassik Chrono and Chronograph 1938, it draws on a heritage that many other businesses surely envy.
Fortis
In certain circles, there seems to be a view that Fortis is a 'relatively unknown' manufacturer that's operated in the shadow of major Swiss pilot chronograph makers such as IWC, Breitling, Universal Geneve and others.
Nonetheless, amongst those in the know, the company founded by Walter Vogt in 1912 (the Fortis name was applied in 1914) has a solid reputation in space and aviation – even if more than one Fortis pilots' watch (such as their B-47 Calculator Watch) have been criticised for having excessively busy dials. True though it may be, that seems like harsh criticism in a part of the aviation watch world renowned for its 'high-information' dials.
'Busy' or not, watches such as their 1956 award-winning water-resistant mechanical alarm chronograph, 1970's Cal FHF 969 Fortis pilot watch with compass and 'Easymath' calculator, the Fortis automatic Aviator chronograph of 1999, the B42 'official cosmonaught's chronograph and 'Das Original' Pilot's Chronograph (both powered by ETA's 7750) reflect Fortis's primary focus on chronographs for well over a century. Busy they may be, but a Fortis pilot chronograph is undoubtedly a serious aviation watch contender.
Rolex
Whether you search online for a 'Rolex pilot watch' or look through the latest Rolex brochure you'll find reference to the brand's strong aviation heritage – primarily via watches such as the Air-King, GMT-Master (arguably one of the best pilot watches for men, despite not being a chronograph) and the Oyster Perpetual Sky-Dweller.
At present, they're the closest thing to a 'pilot Rolex'. One thing they have in common is that none is a chronograph, let alone specifically a 'pilot chronograph'. So you go to the Daytona Cosmograph, thinking 'cosmos' suggests aviation or space travel, and the brochure says: '…the Cosmograph Daytona was designed to meet the needs of professional endurance racing drivers.' Despite the importance of Rolex timepieces for flight crew and global travellers since the 1930s, attention simply isn't given to pilot chronographs in the same way that, say, Omega, Breitling or IWC does.
In search of Rolex pilot chronographs
Rolex quality and precision should go (and did, with its none-chrono aviation timepieces) hand-in-hand with aviation requirements, and particularly navigation. If you investigate further in Chronographs: Wristwatches to Stop Time by Lang and Meis you will discover numerous Rolex single- and double-pusher Oyster Chronographs dating back to the 1940s and 1950s. In some cases, these are marked as anti-magnetic and have tachymeter speed ranges consistent with aviation speeds,. It's the same with Martin Häussermann's 1001 Wristwatches: History, Technology, Design. And at the back of The Rolex Story, by Franz-Christoph Heel, the 'Model Overview' section documents numerous Oyster Chronographs, going back as far as a Military Anti-Magnetic Chronograph Ref. 2508 from 1932 – one of the first chronographs produced by Rolex.
Bell & Ross
Bell & Ross is one of the most youthful 'big name' pilot watch brands and undoubtedly a cult watch in the making – if it hasn't achieved such status already. With a story going back to only 1994, the French-based company has been aeronautically focused from the start.
As B&R say in their brochure, 'In the beginning, a team of watch designers and aeronautical control panel specialists joined forces with one project in mind: to create timepieces perfectly suited for professional use. Their goal: to be part of the great Swiss watchmaking tradition while meeting the demands of men facing extreme situations.' That would be aviators.
Beyond the traditional approach to telling the time
From the launch of the original BR 01-94 Bell & Ross pilot watch, the design language of the company's products has recalled pilots' panel instruments. Indeed, the timepieces in the recent BR 01 Flight Instruments collection explicitly borrow 'the graphic codes in the aircraft instrumentation which inspired them…'
By creating watches that look just like airspeed, horizon, altimeter, turn co-ordinator, heading indicator and climb-rate instruments, the collection goes '…beyond the traditional approach to telling the time.'
Bell & Ross makes much of instrumentation being the ultimate reference point for legibility and reliability. Whether the Chaux de Fonds company is referencing WW2 instrumentation, paying homage to business jets, or capturing the essence of Dassault's exceptional Rafale fighter jet, Bell & Ross pilot watches have undoubtedly established themselves at the forefront of authentic pilot's watches.
Oris
Despite racing chronographs being the backbone of Oris chronograph development, the company also has a solid tradition of aviation watches and pilot chronographs going back to the inter-war years – and recognises that '…without aviation, men's wristwatches might not exist…'
Although the first Oris pilot watch, with its distinctive 'big crown' and innovative 'pointer date' function was introduced in 1938, it is probably fair to say that the Jura-based watchmakers (founded in 1904) haven't been amongst those most strongly associated with pilot chronographs. Indeed, although they'd been making pilot watches for over 30 years, the first Oris chronograph was a 1970's Dubois-Dépraz collaboration.
Even as the Big Crown name and registered trademark red rotor (signifying the natural power that 'fuels' their watches) came to identify the Oris automatic pilot watch collection, it is only relatively recently that Oris has been more strongly identified with chronographs for pilots. This has come about with the introduction of aviation watches such as the 1994 Big Crown Chronograph, 2011's X1 Calculator, the Oris Big Crown Timer Chronograph and the BC-4 Chronograph.
Aviation – one of four Oris 'worlds'
Aviation is one of the four Oris 'worlds' (Culture, Diving, Aviation and Motor Sport). With this in mind, the brand now associates itself closely with flight. This ranges across involvement with Paul Ruppeiner and the Swiss Hunter Team, the Swiss Air Racing Team, Australia's Royal Flying Doctor Service, air explorers such as British pilot Polly Vacher, and creation of limited edition watches such as the one celebrating Oskar Bider's 1913 achievement as the first man to fly across the Alps.
There's also the halo effect of Oris pilot chronographs being associated with timepieces that push the boundaries of pilot watch technology. For instance, their BigCrown ProPilot Altimeter, though not a chronograph, was the world's first automatic mechanical altimeter watch. That's an impressive stablemate for an impressive range of pilot chronographs.
And the rest…
One only has to flick through reference sources such as Martin Häusermann's 1001 Wristwatches, Gisbert L. Brunner's The Watch Book I and The Watch Book II or Chronograph Wristwatches To Stop Time by Lang and Meis to appreciate the diversity of pilot chronographs produced ovcr the years. And then there are the newest and latest of the type that continue to be created…stunning contemporary luxury chronograph watches such as Bremont's Alt1-P Pilot, and Alt1-Z Zulu or their Boeing Model 247 TI-GMT.
Respectful homages like the Geckota K2
Of course, there's also a whole squadron of affordable, high-quality pilot chronographs, including respectful homage watches, like the Geckota K2.
Watches like these, perhaps, are the stuff of a second article looking at the current state of pilot chronographs as it takes the product category forward in the twenty-first century and beyond.
At this point, the best we can do is mention some other watches and brands encountered while investigating pilot chronographs. Watches such as the Glycine Airman and Seikos ranging from the legendary yellow-dial Seiko 7A38 (reportedly issued to the RAF's Cold War Vulcan bomber crews) to popular classics such as the SNA411 with its rotary slide rule – one of the most popular pilot watches under 200 pounds online.
If you're prepared to change your criterion to pilot watches under 500 pounds/dollars, the range of possibilities increases considerably, although it still won't buy you any but the cheapest Chinese-movement automatic chronographs. The fact is, if you're after the best cheap chronograph watch it's likely to have a quartz movement. From experience, there simply aren't any decent low price chronograph watches with mechanical automatic movements.
Lancet, Doxa and Eterna
Going back to the dark days of WW2, there were pilot chronographs from manufacturers such as the Langendorf Watch Company (under, amongst others, the Lancet name) and Doxa, who went on to build their reputation on distinctive red-dialled divers' watches.
More recently, Enicar's 1969 Jetgraph and Eterna's Airforce III chronograph have had their fans, as do many Hamilton watches. Hamilton's X-Wind automatic chronograph was the first pilot's watch to incorporate a drift-angle calculator. This built on a 100-year tradition of flight watches and their pilot chronograph was designed with aerobatic pilot Nicholas Ivanoff.
What about Wempe's current Zeitmaster chronograph pilot watch range, 2006's Certina DS Pilot Automatic (based on the ETA 7750), Tissot's 1968 'Navigator' chronograph or the 1950s Benrus Chronograph Sky Chief with its distinctly 'Hanhart and Tutima style' rotating fluted bezel?
Or Blancpain, which, though primarily associated with dive watches, gets into the aviator watch story with pieces such as their rare, mystery-shrouded, 1950s Air Command and contemporary Chronographe Flyback range.
The left-handed Graham Chronofighter
And finally, for left-handed watch fanatics, there's the 2005 Graham Chronofighter automatic. This is one of only a very few watches specifically designed for 'southpaw' pilot watch wearers.
How modern pilots use pilot chronographs (or don't)…
Today, we take it for granted that pilot watches, whether German B-Uhren, IWC's legendary Mk. 11, or the latest Oris Big Crown Propilot with built-in altimeter, are positioned for pilots (and wannabe pilots).
But are aviation chronograph watches just for pilots? In addition, perhaps even more importantly, do modern pilots really use them? Delving into this topic online, and in conversation with a couple of pilots, reveals every possible answer – and the possibility that the main wearers of 'cool pilot watches' are not necessarily professional pilots…
So read on, explore the topic with us and get our take on this ongoing debate about the role of men's pilot watches and pilot chronographs. We're 100 per cent for gender equality. We have huge respect for the tradition of women pilots ranging from pioneers such as Amy Johnson, WW2's WAAFs and WASPs and Svetlana Savitskaya (the first woman to walk in space), to contemporary female flight deck crew on airliners such as the Airbus A-380.
However, the fact is, and analysis of online search bears this out, that the majority of interest in chronographs and pilot chronographs is male orientated. For example, while researching this article, the search term 'mens chronograph watches' revealed 2900 average monthly searches. Compare this to the highest female-orientated search term, 'chronograph watches for women', with an average of just 320 searches. Not far behind, 'chronograph watches for ladies' comes in at 260.
Emergency? All you need is a seconds hand
As mentioned in Part 1, and with reference to Mark Vanhoenhacker and Patrick Smith's books (Skyfaring and Cockpit Confidential respectively), we established that most pilots wear a watch, though many don't need to.
Many professional airline pilots have to wear a working and correctly adjusted watch (American Airlines, for instance, requires pilots to wear a watch with a sweeping second hand). However, in an emergency, a basic seconds hand is all most pilots would ever need.
Military pilots executing precisely timed manoeuvres or those flying precise acrobatic routines may have use for a suitably equipped wristwatch. But as we'll see later, with such sophisticated cockpit instrumentation now available – including highly accurate clocks – modern pilots' watches have become increasingly more symbolic than of practical aviation use.
It's been a while since a timepiece was a useful (or necessary) navigational tool – probably the best part of 60 years. In fact, for many flight calculations, it's probably been a long time since it was remotely likely that a pilot's chronograph would be used.
Some pilots use them (but not that often)
What's more, as anyone who's used the rotary slide rule on a Seiko SNA411, Citizen EcoDrive Pilot or Breitling Navitimer will attest, these tools are extremely fiddly to use and not particularly accurate – even under ideal lighting and the stability of an ops room desk or a stationary aircraft. In a dark cockpit, in turbulence, with a high emergency workload, such a watch is likely to be impractical. That said, when we asked a former commercial pilot whether they'd ever seen a pilot use a Breitling to perform essential calculations, the answer was affirmative (qualified by saying it hadn't happened often).
The rotary slide rules on some pilot chronographs are simplified versions of the circular slide rule referred to by Ernest K. Gann in Fate is the Hunter (consistently rated among the best ever aviation books) as he describes airline flying in 1930s America: 'I reach into my left-hand shirt pocket and take out a celluloid disk about the size of a small saucer. Actually it is a slide rule by means of which I can quickly calculate the time required to descend from five thousand feet to approach New York.'
The likelihood is that this was an early version of the recently invented E-6B (or 'E6B') flight computer that's still used by pilots today, albeit mainly by private pilots during training as electronic planning tools, software, websites and cockpit equipment has made the E6B's analogue technology obsolete for most purposes.
Aviation timekeeping has changed enormously
Aviation timekeeping in the twenty-first century is very different to its counterpart in the early days of flying and air exploration. Back in the days of Santos, Lindbergh, Weems and Wiley Post, even as 'modern' cockpit instrumentation evolved, a precise wristwatch was a vital navigation aid, particularly on long-distance flights. Even on shorter flights, where dead reckoning was the navigation method, a reliable wrist chronograph was important.
Initially, aviators adapted maritime navigation techniques, which brought the same requirement for an accurate watch. However, they soon discovered that flight's special requirements demanded greater ease of use, speed and versatility. By WW2, while accurate pilot's watches and pilot chronographs remained vital, celestial navigation, requiring use of an octant and accurate stopwatch, was still widespread – although it was gradually being replaced by early forms of radio navigation.
Luftwaffe navigation during WW2
In Navigational Timepieces of the Luftwaffe ('The Horological Journal'), Dr Konrad Knirim gives impressively detailed insight into navigation equipment and the use of watches and other timepieces for Germany's wartime navigation.
The section titled 'Wrist Chronographs and Service Wristwatches' is particularly apposite. In it, Dr Knirim describes how chronographs by Lémania, Leonidas, Minerva, Universal, Hanhart and Tutima were given to 'foremost flying personnel' and sometimes even to complete aircraft crews. The watches had to show time of day and elapsed flight time, and be capable of determining timing intervals accurate to the second.
According to Dr Knirim, '[after] about 1942–43, when not enough service wristwatches for the German military could be imported from Switzerland, mainly due to lack of convertible currency, the Luftwaffe enforced home production by Black Forest manufacturers…with assembly…by…local watch factories such as Aeschbach, Aristo, Bauer, Berg, Exita, Nila, Para, Stowa, Wagner and others.'
One of the most interesting features of Dr Knirim's article, which is available online, is the detailed description of preparing and carrying out an aerial reconnaissance sortie over the Western Approaches, by one Ltnt. H. Nagel. The insight it gives into the role of pilot watches for men like him and his crew is particularly interesting. And yes, they were almost without exception men. With notable exceptions such as test pilot Hanna Reitsch and a handful of female ferry pilots, WW2 Luftwaffe pilots and crews were male.
Celestial navigation after the war
Even after WW2, celestial navigation was still used away from VOR (VHF Omnidirectional Radio Range), VAR (Visual / Aural Range) and NDB (Non-Directional Beacon) radio navigation networks. This continued into the jet age until inertial navigation, Doppler navigation and satellite-based systems came into widespread use. Indeed, Qantas used Kollsman periscope sextants on their Boeing 707s for accurate trans-Pacific navigation, and early Boeing 747s had sextant ports (apparently called 'smoke removal hatches' in the aircraft operating manual) in their cockpit roofs.
Ernest K. Gann again, this time recounting airline flying between Hawaii and California just after the Second World War: 'He picked up his octant and watch, then turned off the light…'
Within a generation, however, air navigators had virtually disappeared from aircraft cockpits to be replaced by "black boxes" that picked up vital information from sophisticated ground- and space-based navigational infrastructure.
An introduction to air navigation
For a fascinating introduction to air navigation, one can do worse than delve into Time and Navigation: The Untold Story of Getting from Here to There (Johnston, Connor, Stephens and Ceruzzi).
Given that pilot's watches and pilot chronographs now appear to be virtually redundant in cockpits, it's interesting that user manuals for widely available pilot watches ('instrument panels on the wrist'), continue to proclaim their capabilities for flight planning and in-flight calculations ranging from mean speed and distance to fuel consumption and rate of climb.
Modern aircraft cockpits contain one or more accurate clocks, quite possibly made by businesses whose products grace wrists too. Alongside computers and calculators, cockpit clocks (some cockpits have three!) are used for manual timekeeping, to the extent that some parts of pilot chronographs are anachronistic in a time of electronic, digital 'glass cockpits. Yet, as we've seen, many airlines still require flight crew to wear accurate watches.
Scouring online forums to see what pilots wear
While researching this article, we scoured several online forums to tap into discussion about whether pilots wear (and use) pilot watches (including pilot chronographs). And if so, which ones they prefer.
Within a clear consensus that pilot watches aren't generally required for flying, the findings, albeit completely unscientific, point to every possible opinion being held by someone in aviation. To indicate the range of opinions out there, here's a selection of comments that, adapted from real comments, capture the breadth of ideas:
Pilots wear pilot watches because they're made for them.
A clear, easy to use stopwatch is useful for instrument flight (stopwatches become useful when instruments aren't).
It doesn't matter what pilots wear; the important thing for the watch companies is that prospective customers 'think' pilots wear them.
Only a fraction [of pilot watches] have been sold to real pilots.
High-end mechanical watches are of very little practical use in the cockpit these days.
They usually fail because their analogue functions are hard to interpret. And they're not easy to read at night. [Pilot watch] functions are often hard to use and require lots of fiddling to get them to work.
Commercial aircraft are usually packed with technology so a wristwatch is redundant. For commercial pilots it's a matter of style and a part of the uniform that goes with the flight case and shades.
Digital kitchen timers also work well in the cockpit.
This comment (one of several similar) was particularly interesting, given that it came from the twenty-first century. These users of kitchen timers are following in eminent pilot footsteps. Writing in his 1930 classic of aviation adventure, 'Solo to Sydney' the late Sir Francis Chichester wrote: 'I found an alarm clock of great use: it warned me when the time came for me to flatten out…I realised that one must have a good clock for cross-country work, so I made enquiries, and found that the aviation clock which I wanted would cost me £12 8s. 6d. Having a bad attack of unfinancialitis, I decided to save the £12 and paid 8/6 for a luminous-dialled alarm clock, constructed by Mr Westclocks or Mr Swiss, who make so many clocks. I stuck it between the telephone tube and the throttle rod, and I do not think it ever missed a beat.'
Remember that this was a man who flew solo from Britain to Australia in a tiny aeroplane. Interestingly, the book contains no other reference to a wristwatch – pilot's or otherwise.
The market is too small; what you really need is a wrist computer, not a watch.
Watches aren't the tool they were in the past – used for dead reckoning before modern electronic navaids.
The most useful functions are a 24-hour Zulu hand and 24-hour bezel so you can quickly tell the time in three time zones.
The main thing about pilot watches? They look nice.
I've met some pilots who actually use the E6B [flight computer] on their pilot watch.
Everyone likes buying things related to their profession. Pilots are no different.
Flight watches often resemble instrumentation, which enables pilots to bring their working environment wherever they go.
The first wristwatch was invented specially for pilots [Santos]; flight and watches have always been closely associated.
Watches are extremely important for pilots, especially in small aircraft without sophisticated instruments. Everything about flight is time-based, so it is better to trust your own wristwatch rather than the one on the panel (unless it's a high-precision calibrated clock on a commercial aircraft).
If anything disrupts the aircraft functions or instrument visibility, a watch is critical.
You may have left the cockpit, but you still need to know the time.
I worked as a commercial pilot and never had a watch for flying. Every watch I had broke, so I accepted being 'timeless'.
Wristwatches aren't very convenient for IFR procedures because you have to use your arm to tell the time. It's easier using the built-in cockpit stopwatch (in any case, they're required for instrument flying).
We had to use the cockpit's built-in stopwatch because it was flight certified. Our watches weren't.
Since widespread use of GPS navigation, all aircraft with working navigation show current UTC time accurately.
Most pilots have the sense not to buy overpriced, bulky pilot watches.
Most pilots use their mobile phone for timekeeping.
Pilot chronographs have a place on the modern flight deck: they're simpler and cheaper to maintain; simpler to certify; accurate enough (for IFR purposes, accuracy to within 'a few seconds' is enough). And they don't need external power.
Most pilots wear cheaper watches [whether standard watches or cheap pilot watches]. If they choose a 'pilot watch' it's usually a Citizen.
The watch-based E6B is a joke. It's too small to be of practical use.
Though the time is available elsewhere in the plane, I having an easily read GMT/UTC indication on my watch.
Many pilots earn lots, but have limited opportunity to spend it – hence the expensive watches.
During WW2, a pilot watch really was a useful tool and not just a cool accessory. Survival depended on the accuracy and reliability of analogue cockpit instruments to aid navigation and monitor speed and fuel consumption. Watches became a backup.
Modern pilot watches are more a design style than flight-critical pilot tools.
I can't imagine any pilot lining up for finals, then fiddling with the crosswind calculation function on his or her watch.
A watch you can read quickly and easily, day or at night.
I used to use chronographs and found them fine, but unnecessary. I'd rather just have a tough, single-dial wristwatch.
I like the simplicity of watches that aren't chronographs.
I don't use my watch's chronograph function in flight, although they can be handy for fuel calculations, switching between tanks and timing flight sectors.
As long as it's rugged, readable and reliable, it'll do the job.
Is it a 'pilot's chronograph' or a 'chronograph watch' that pilots would wear?
Decades ago, pilots' watches were issued to pilots in the armed forces; they were accurate, legible and reliable. Navigators used them too.
Many pilots I see wear a 'Pepsi' Rolex GMT – it's a good idea for pilots who regularly fly between different time zones.
Any watch worn by a pilot is a pilot's watch.
Legible watches that are tough and won't break if you bang them doing pre-flight checks.
I rarely use a chronograph. There's no need, but they're nice to have.
The IWC Aquatimer is the best mechanical pilot chronograph I've used on the flight deck – big, legible and reliable.
I know a pilot who says every pilot should wear a watch.
I bought a Breitling with the money from my first airline job. It's the best thing I ever bought. My favourite feature is the rotating bezel…I can't imagine going back to a standard watch.
The E6B flight computer is perfect for converting currency while travelling.
Analogue watches give you information faster than digital watches.
Aviation watches are all about selling 'the romance of aviation'.
Modern avionics eliminate the need to wear a pilot watch.
Today's pilots mainly use their watches for their original purpose rather than anything else. Because of this, any watch would do.
Q: How do pilots use their watches? A: We look at them to tell the time. It's not as if we have special watches.
If there isn't another option and you're peering at your watch trying to do fuel calcs on the little circular slide rule while bouncing around in turbulence at night, you're in trouble. (But at least you'll feel good about paying £7,000 for it!)
I see more cheap digital and quartz watches and not many pilot chronographs.
The only feature I actually value is the second time zone. I set it to UTC for talking to Flight Information Centre.
Most pilots I know don't wear flashy 'pilot watches'; they drive old cars and wear cheap Seikos.
You aren't really a pilot without a big fancy watch with lots of dials and buttons.
I've never known a pilot who wore a Breitling.
Few aviators need aviator watches.
People like having a story on their wrist.
I've never seen anyone use a watch for flight calculations.
I like Rolex's GMT-Master because it's endorsed by Chuck Yeager.
If all other equipment fails, you could use a watch for dead reckoning. But we simply don't need to anymore.
Pilots use them to stick to 'bottle to throttle' rules.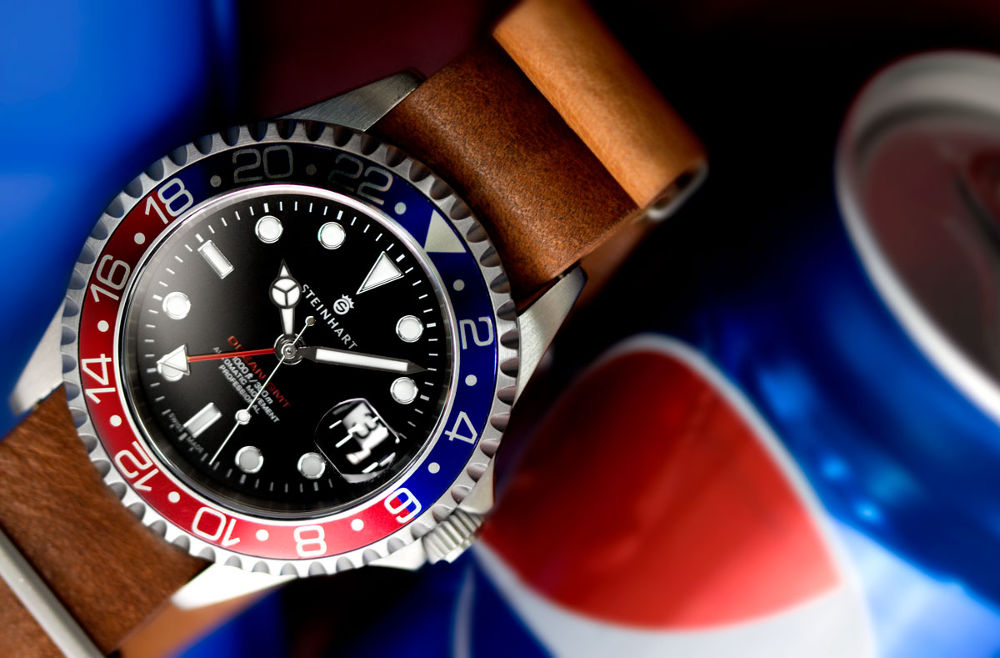 We think it comes down to three things
These adaptations of actual comments seem to sum up the wide range of opinions on the role of pilot's watches and pilot's chronographs. As we see it, the message comes down to three things:
Pilot watches (or even standard watches) aren't essential as routine equipment for modern pilots.
A wristwatch with at least a second hand is a sensible backup for any pilot (and may be mandatory for a commercial pilot).
The choice of watch, as for anyone ground-based, comes down to personal preference, budget and taste.
Probably one of the most revealing, detailed and interesting commentaries is an article from TimeZone.com, called 'A Pilot's Impressions of the Omega X-33' It's worth a read and we won't spoil your pleasure here…
Nowadays, a pilot's watch is most likely to see service when its GMT function is consulted to see what time it is back home. Or as one pilot reportedly explained when asked how he used his expensive, multi-complication watch: 'it gives me something to fiddle with when my wife makes me go to the opera.'
As design guru Deyan Sudjic writes in Cult Objects, while discussing an expensive multi-dialled and multiple-buttoned, pilot chronograph: 'There is no rational reason for buying a £700 [the book was published in 1985!] Porsche Design wristwatch which has no less than four separate dials…and looks like the flight deck of a Boeing, if all you want to do is make sure that you aren't late for the occasional appointment…The point of all this excss capacity is partly to massage the ego of the owner and partly to tell other people something about him or her…The two business-like studs set into the rim of the case are there to maximise the play value of the watch.'
Union Glasshütte, in their 2016–17 brochure, unashamedly make a related point while introducing their Belisar pilot chronograph: 'these timepieces are perfect for everyday wear and make the ideal travel companion, capturing the imagination thanks to their complex functions.'
A counterpoint to high tech
Another reason for the enduring appeal of mechanical watches (and not just in aviation circles) is their role as a counterpoint to the high technology surrounding pilots in even the most modest contemporary aircraft cockpit. As for the international pilot operating in their world of fly-by-wire and 'glass' cockpits… It's easy to see the continued desire for something tangible, down to earth and mechanical – even if it isn't needed to do their job.
There may be different requirements for pilots of large airliners, small general aviation craft, and military aircraft where pilots may be required to make many calculations. Increasingly, however, new technology means this is unlikely to be the case. In turn, this means that pilots, just like the rest of us, love mechanical watches for their symbolism and the statement they make that associates the wearer with aviation. And for the fact that they represent reassuringly traditional technology in a sometimes unsettling high tech world.
Just as some people who work on the ground 'get' the whole idea of interesting watches and some don't, the same probably applies to flyers – which probably explains why plenty eschew expensive timepieces.
Watches traditionally favoured by pilots
Once, pilots' watches were essential flight tools. More recently, 'pilot watches' and 'pilot chronographs' have become more of a statement accessory inside and outside certain aviation circles.
Pilot chronographs are watches that typically combine legendary performance with strong aviation associations – and sometimes links to key personalities within military and civilian aviation. Thus, today's Longines Lindbergh 'Hour Angle Watch' is directly descended from the 1931 original. Equally, the Omega Speedmaster Pro at your local Omega authorised dealer is essentially the same watch that Buzz Aldrin wore on the moon. And your Rolex GMT-Master has direct lineage back to Juan Trippe and the 1950s heyday of Pan-Am.
Whether you fly professionally or as an amateur pilot, aspire to fly, travel the world on business or simply love anything to do with aviation and its rich heritage, there's a pilot chronograph to suit your taste and budget. You may not need it in the cockpit, but if you have a passion for aviation, you can't beat the combination of functionality, links to an earlier golden age and the simple association with flight.
Giving the final word to Deyan Sudjic, a quote from his book The Language of Things is apposite as he quotes Josef Hoffmann on the subject of why. Whether knowingly or not, a footballer buys a Patek Phillipe watch. It is, says Sudjic, '…because we believe that owning beautiful things makes us beautiful too.'
Equally then, if we have any affinity with aviation, owning aviation things (such as pilot chronographs) associates us with that world. And that, as well as wearing what are indeed beautiful pieces of engineering, is surely as good a reason as one needs!
Thank you for reading
We hope you've enjoyed this article, as well as Part 1. You may already be a pilot watch fan, or maybe you're planning to buy a new watch and looking for information about pilot chronograph watches online. Either way, we hope these articles have satisfied your curiosity.
If you have any comments, please send them to us. And if you have suggestions for future articles on watches, watchstraps and high-quality affordable watches please tell us. That way, we can plan and write the articles that will be of maximum interest and value for you and your fellow pilot watch enthusiasts.